---
Reading Time:
5
minutes
365 DAYS IN SPORT: Like all forms of beauty, the attraction of sport is in the eye of the beholder, and RON REED has an eclectic list for the last 12 months – but maybe that's just him. 
WELL, 2021 mightn't have been much of a year in many other respects, but for Australian sports fans it had plenty to offer – many more positives than negatives, and I'm not talking about Covid tests. From Wimbledon to the Olympics to the cricket, with a lot more in between, if you didn't find something to like you were either asleep, in a permanent bad mood or harder to please than a Pommy cricket fan.
So what were the highlights? That depends on who's being asked. And seeing that I'm asking myself in this case, the answers are entirely governed by my own perspectives, biases, relationships, projects and sense of history. My top 10 is in no way meant to be rank all the great things that happened in order of importance or merit, it's a list of what I enjoyed most – and why.
1: SCOTT Boland's scarcely believable bowling analysis – 4-1-7-6 – that humiliated England at the MCG and delivered the Ashes in double quick time – was the perfect exclamation mark on the year. We all dreamed of doing something like that when we grew up – well, I did, anyway, which is why I like this so much  – and he would have been no different, but hey, this is why the term "wildest dreams" was coined. It's beyond even boyish imagination, and for it to play out at an age when most bowlers of his ilk are asking for directions to the retirement home just adds to the absurdity of it all. For me, it has been filed among the long, long list of great moments in sport I have witnessed at the MCG.
2: MELBOURNE'S 57 year drought-breaker premiership was a guilty pleasure for me, and sometimes they're the best sort. I grew up in a family with powerful Demons connections and witnessed their run of flags in the fifties and sixties and was behind the goals at the G when Neil Crompton's unlikely matchwinner sailed over my head in 1964, little suspecting that it was the end of an era like never before. Not many years later, I was disowned by my mother for switching allegiances to Carlton for reasons that don't really bear much scrutiny and then rejoicing in that club's golden era. But blood is thicker than beer so the Melbourne link never really dissipated entirely, and when it became clear that their time had finally arrived – or was about to – nobody jumped back aboard the bandwagon with more alacrity than old turncoat me. I celebrated as if I'd never left – and then, naturally, turned my attention back to the Old Dark Navies, who I hope beat the Demons next year.
Embed from Getty Images
3: VERRY Eleegant – have I spelt that right? – winning the Melbourne Cup was a rare triumph for me.  Until this year I had backed the Cup winner maybe two or three times in half a century and never got close to the trifecta, but this time I figured it was a race in four – the favourite, Incentivise, the two imports Spanish Mission and last vear's winner Twilight Payment, and the super mare from Sydney – and she was by far the most tempting in the betting, well into double figures. So I backed her one-out to win or run a drum, and rolled her into a tri with the other three for a modest outlay and, hallelujah, both bets – my only two on the day —salute and a wad of the biggest notes jumped into my sparingly-used TAB account. Which is where they still are, waiting for Warrnambool to roll around in May. Oh, and sorry … it's actually Verry Elleegant.
4: ASH Barty's Wimbledon win was yet another triumph for the most popular Australian sportsperson of her generation, and close to the most successful. Her story has so many positive elements – national pride and inspiration, community morale, cultural issues ancient and modern, the importance of family and friends, the regard for humility and grace over rampant ambition and avarice, the escalating battle for gender equality, the banishment of the scourge of the ugly parent syndrome, and perspectives on fame and fortune. Lessons in life, in other words. Or at least that's what I have explored at length in BARTY: MUCH MORE THAN TENNIS, which is an updated version of a book I wrote about her after she won the French Open two years earlier. So yes, I have a vested interested in her success – but that doesn't make my admiration for her any less authentic. The book is in the shops, by the way.
Embed from Getty Images
 5: AUSTRALIA'S win in the T20 cricket World Cup provided me with a few nights of little sleep but I didn't miss a ball of it, partly because I have always been more of a fan of the format than most people I know, or hear from, and partly because of the respect I have for the white-ball captain Aaron Finch, both as a must-watch batsman and as a down-to-earth good bloke from my limited dealings with him going back a few years. I'm still a Test cricket tragic – so the year ended well – but T20 has, I think, usurped the 50 over format as next in line.
6: ARIARNE Titmus was not necessarily the best performed swimmer at the Olympics – team-mate Emma McKeon has her hand up for that – but the dramatic showdown with American superstar Katie Ledecky was, for me, the highlight of a Games in which there was a lot to like. I'm not even a great fan of swimming, believing it can be a bit one-dimensional with limited tactics and colour, but the build-up and execution of this race by both women was pure theatre, made all the more memorable by the jubilant antics of the winner's coach Dean Boxall in the grandstand.
7: PATTY Mills' performance at the Olympics – both as  player and  leader, and also as an indigenous role model  – was beyond inspirational, leading to the Boomers' first ever medal. He has spent the rest of the year starring for the Brooklyn Nets in the NBA, where he is fast becoming recognised as Australia's greatest ever hoops player. I've always been a huge fan since I first interviewed him early in his career and was struck by his maturity, personality and understated charisma, and used to regularly include him in published lists of the 10 best Australian sportsmen to watch. If I was still doing that, he'd still be there – up high. In a year of tough competition for it, he was an appropriate winner of the Sport Australia Hall of fame's The Don award which recognises not just stellar performance but inspiration, sportsmanship, dignity and so on. It fitted him like a glove.
Embed from Getty Images
8: ANGE Postocoglou has been my favourite figure in Australian soccer since the long-ago day when he informed me he used to devote his school lunch money to buying the paper I worked for so he could read the sports pages. Now I buy them so I can read about him, and I can't get enough of his high-octane ride at the helm of the Scottish leviathan Celtic, which produced the first really tangible result the other day in the form of the Scottish League Cup. He is well on the way to becoming a towering figure on the world stage, if he isn't already, and he is a great advertisement for all that is good about Australian sport.
9: PAT Cummins inherited the captaincy of the Test cricket team in dubious circumstances not of his making, and with widespread scepticism about his – or any fast bowler's – ability to make a success of it. Merely a month or so later, he is King Midas – everything he touches turns to gold and the Ashes have been defended in record time. That has the makings of a bloody good book, you would think. I certainly hope so – and it will be my own fault if it doesn't.
10: MICHAEL Voss's appointment as Carlton coach has yet to be consummated in any meaningful way – but at least it has generated optimism and hope. Which is always a good way to end any year.
Have a good 2022.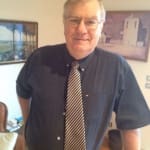 Author:
Ron Reed
RON REED has spent more than 50 years as a sportswriter or sports editor, mainly at The Herald and Herald Sun. He has covered just about every sport at local, national and international level, including multiple assignments at the Olympic and Commonwealth games, cricket tours, the Tour de France, America's Cup yachting, tennis and golf majors and world title fights.
Comments
comments
0 comments