Our Team
---
Reading Time:
21
minutes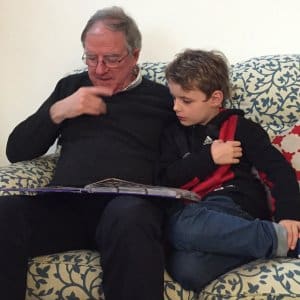 COLIN DUCK is the Editor of Sportshounds.
Duck had a long career as a reporter and sub in Flinders and Fleet Streets, and then rose through the ranks to be Deputy Editor of The Herald and Editor of The Sun. He was the last editor of the Sun before it merged, unhappily for him, with the ailing Herald.
He then moved into management as CEO at the Geelong Advertiser group and Pacific Publications, Australia's second largest magazine publisher.
Some of Duck's colleagues of refer to a peculiar phenomenon known as "Duck luck"
This was first observed on April Fool's Day, 1965, when the Ansett Airlines service to Melbourne took off from Warrnambool airport and crash-landed in a paddock just a couple of km from the Duck family farm. Colin had worked the late subbing shift on the Warrnambool Standard and had to be awakened by his father, fresh from milking the cows.
The young newsman threw on some clothes, over his pyjamas and rushed to the scene, filing running reports to the Melbourne Herald from another farmer's phone.
A few days later a cheque from the editor arrived in the mail, followed not long after by a job offer. Colin was off to the big smoke…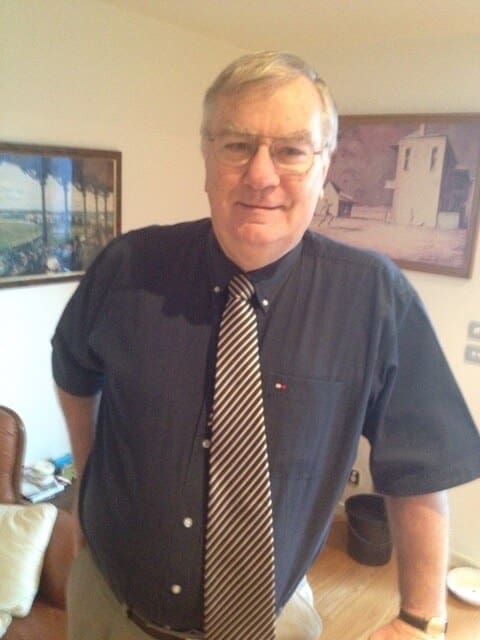 RON REED found out in the bush a long time ago that he wasn't going to play Test cricket or League footy so he got a job writing about it, which kept him gainfully employed for more than 50 years.
Most of this was at the Herald and Weekly Times where he was chief sports sub and twice sports editor of The Herald, Editor of the Sporting Globe and chief sportswriter and then contributing editor of the Herald Sun.
He has covered just about every sport at local, national and international level, including multiple assignments at the big-tickets events such as the Olympic and Commonwealth games, cricket tours, the Tour de France, America's Cup yachting, tennis and golf majors and world title fights.
His list of writing awards include Australian Sportswriter of the Year and a Lifetime Achievement Award from the Australian Sports Commission. He has written five books, including the biographies of footballers Robbie Flower and Wayne Johnston and tennis champion Frank Sedgman.
Nick La Galle – General Manager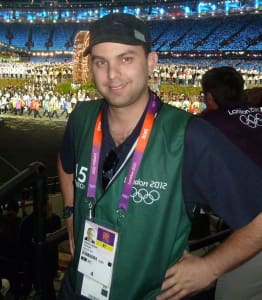 NICK La GALLE is General Manager of Sportshounds. He spent more than 20 years in the media, toiling away as the local IT guru before escaping to the outside. During that time, he saved the skins of many a journo and photographer when all appeared lost with their failing equipment.
Somehow, he managed to resurrect the rebellious laptops and delivered their copy and photos on time.
Nick's career highlights included working at two Olympics, three Commonwealth Games and a multitude of major events in Australia such as the F1, Moto GP, tennis and Spring racing carnival.
Nick has a clear newspaper pedigree. His great uncle started as a compositor back in 1921, his godfather was paymaster (a vital role in the lives of all journalists) at HWT, and his grandfather was also a compositor at The Courier – the local paper in Blackburn.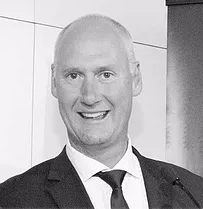 With over 20 years experience across sports of all sorts IAN COHEN has reported on the wonderful and the wacky.
His journalistic journey has taken him across television, radio, newspapers and digital media outlets, filing and presenting everything from The Tour de France to the Stawell Gift.
He has been a part of six summer and winter Olympic Games broadcasts, four Commonwealth Games, decades of Australian opens in Golf and Tennis, AFL, NRL, Formula 1 and Moto GP as well as domestic and internationals championships.
He thrives on covering big events and has forged a reputation for excellence in delivering his audience 'inside' the story.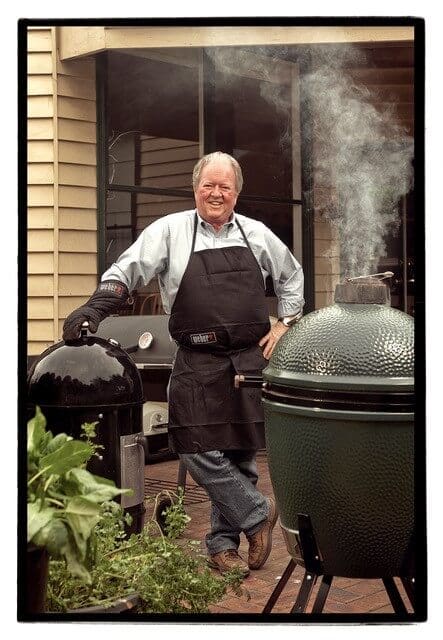 BOB HART, an improbable Queenslander, spent his formative and most fattening years abroad — 13 of them in London, seven in Los Angeles — working first on Fleet Street as a showbiz reporter, feature writer and columnist, and later in London and Los Angeles as a marketing executive in the music business.
He returned to Queensland with his family in the late 1980s and spent five years on Brisbane's Courier-Mail before moving to Victoria in the early 90s. He has been a devout Melburnian ever since.
It is no coincidence that the wine and food trade began to pick up, after a few very bleak years, soon after Bob arrived in Melbourne: he is, he happily admits, an enthusiastic consumer.
In addition to food, wine and cooking over charcoal, Bob is passionate about music, theatre, ballet, opera, literature, sport, travel, hunting and, especially, fly-fishing for trout.
Bob has two daughters, one of whom lives near very good trout waters in Colorado and therefore has to be visited regularly.
Bob never jogs, he says, unless it is to a buffet table, to a very promising fishing spot, or away from a gym or a McDonald's.
Bob has written a number of books including two barbecue books – Heat & Smoke and Heat & Smoke II – both of which have become national best-sellers. His third barbecue title – Bob Hart's Barbecue Unplugged – will be in shops in late September, 2017.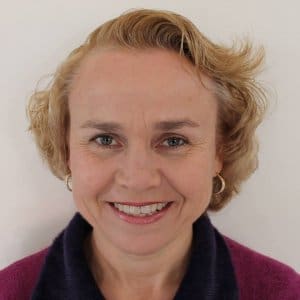 Having a dad (Ron) who played for Hawthorn in the early 1960s didn't stop CHERYL CRITCHLEY from becoming a lifelong Richmond tragic when a neighbour convinced her as a pre-schooler to follow the Tigers. Cheryl's team won four flags in her first 14 years, culminating in the 1980 thrashing of Collingwood that she watched in her duffle coat with the Richmond Cheer Squad.
Thirty-seven years later, she finally got another one in 2017. And was she happy!
Cheryl has written about footy since starting her journalism career at the Knox-Sherbrooke News in 1985. During her 21 years at the Herald Sun, she often highlighted footy fan issues and profiled priceless characters like Col Hutchinson, who hasn't missed a Geelong game since JFK was president.
Now a freelance journalist and communications professional, Cheryl has written six books, including two pre-teen novels (e.g. Still Kicking, about a girl playing footy with boys), Our Footy; Real Fans vs Big Bucks and Why Did They Do It? with psychologist Dr Helen McGrath, which analysed the personality disorders of 10 Australian killers.
Cheryl coached Auskick for seven years and in late 2013 helped establish the AFL Fans Association. She is vice-president and works hard to give grassroots footy fans a voice while trying to entice her husband, Brian, and three reluctant teenagers to Richmond games – often unsuccessfully. Cheryl loves her footy and lives in hope of the Tigers' first finals win since 2001…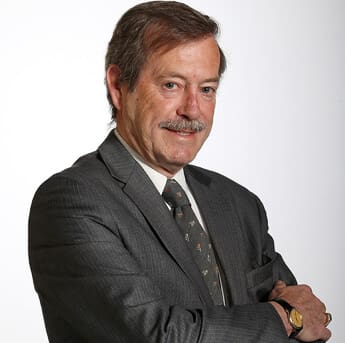 Rod Nicholson – known throughout the sports world as Nicho – reported on the best of cricket, football and racing for 47 years for The Herald and The Herald Sun.
He's mixed with the elite, from Bradman to Barassi to Bart. But equally he has enjoyed drinks with knockabout sports lovers at every opportunity. Be it the MCG for cricket or footy, or Flemington for the spring carnival, or Stawell for the Gift and Cup or just a day at the Murtoa races, Nicho is still out and about, looking for another scoop and another round of drinks with sports lovers.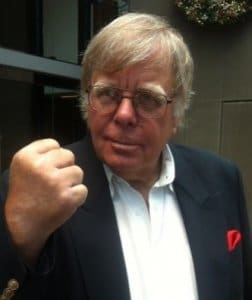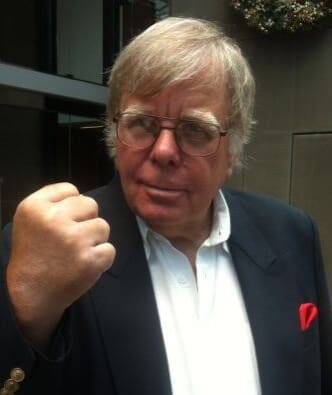 SCOT PALMER went into journalism in the footsteps of his father, celebrated sport and crime reporter Clyde Palmer.
Scot was an unborn child when Clyde was dealt with brutally for his fearless reporting. A wrestler deliberately fell from the ring on top of him in his ringside seat, bashed him and left him with permanent injuries.
This didn't deter young Scot who joined The Sun News-Pictorial as a copy boy at the age of 17. A wise old reporter told him, "Don't waste your time in milk bars son, you'll never get a story there!" It was advice he would put into use gathering stories throughout his career.
At 18 he was called up for national service in the air force and was promptly made editor of the force's magazine.
Back in journalism he rose through the ranks as a general news and sports reporter, moved to the Sunday Press in the 1980s as Sports Editor and became a familiar figure on TV doing "live" crosses to Channel 7 from the newsroom.
Scot began a column of gossip and news snippets, "Palmer's Punchlines", which ran for more than 25 years in the Press and its successors.
He was co-founder of the VFL (now AFL) Football Writers Association and was elected to the MCG Media Hall of Fame.
Scot Palmer's TV battle cry, "Keep on punching!" still greets him when he bumps into the many people who recognise him in the street.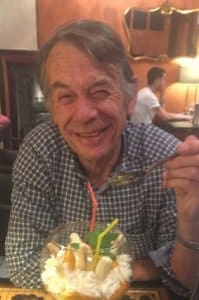 JOHN TREVORROW hasn't simply had a highly successful career as a professional cyclist – the sport continues to underpin his entire life decades later. Born in Morwell to a cycling family, he was a surprise winner of the Australian road championship at age 20, won a bronze medal at the 1970 Commonwealth Games and competed at the Munich Olympics in 1972 before turning pro. He won the national championship four times – once as an amateur and three times as a pro – and the Sun Tour three times.
He raced extensively in Europe during the 1970s and rode one Grand Tour, the 1981 Giro d'Italia. Since retiring he has become one of the voices of the sport as a print and radio commentator – he has covered the Tour de France every year for more than two decades – and now is also a promoter as a partner in GTR Events, which runs many elite events including the Jayco Herald Sun Tour.
Known far and wide as Iffy – as in "if he did this, things would be different" – he is also an enthusiastic raconteur with a million tall tales and true about his years in the sport, many of which are likely to surface in sportshounds.com.au.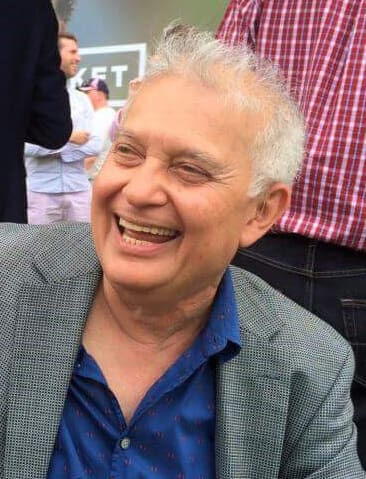 CHRIS de KRETSER was sports editor and later night editor of Australia's top-selling paper, The Sun News-Pictorial. He was then chosen to be founding editor for the launch of the Sunday Sun. When The Herald and Sun merged he became its first sports editor. He later moved into magazines and oversaw the launch of Sports Weekly as its publisher.
De Kretser bleeds red and black, but he prides himself on the fact that when sports editor of the Herald Sun he ran 24 pages celebrating Collingwood's triumph over Essendon in the 1990 Grand Final. One radio station accused him the next day of being a Magpie fanatic!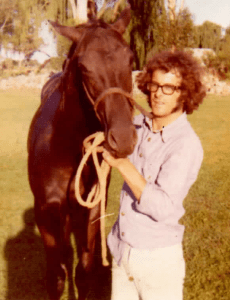 BRIAN MELDRUM grew up wanting to be a jockey, but ate too much and became too heavy. He was then lucky enough to land a job as a racing journalist, and considers himself fortunate to have been involved in horse racing for most of his life. He also loves golf, plays to a reasonable handicap, and as luck would have it, has written about the ancient and honorable game for some 25 years.
And he considers himself to be the luckiest of all in having a wife, three daughters, a son-in-law, a pending daughter-in-law, another (prospective) son-in-law and most recently, a granddaughter.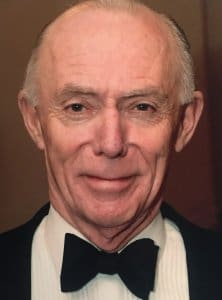 Lawrence Money has twice been named Victoria's best newspaper columnist by the Melbourne Press Club. He wrote columns for 37 years on the Melbourne Herald, Sunday Age and daily Age — and in Royalauto and Your Sport magazines — before retiring in 2016 after a 50-year career in journalism.
He still treads the speaking circuit, does radio gigs, tweets on @lozzacash and chases a long-gone 13 golf handicap. He clings to the eternal hope that the Melbourne Demons will once again win a flag.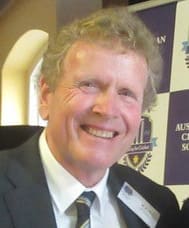 As an emerging sports writer at the Melbourne Age in the mid 70s, Ken Piesse worked for three days on the Melbourne District cricket averages before offering them to sports editor Dave Austin late one Thursday, after the subs had been to The Golden Age for some red cordial.
"What's this shit, Tolstoy?" said Austin, tossing the story in the bin.
Despite that setback, Ken went on to write, publish and edit 72 books on cricket and football — and he's still going strong.
His latest book is Heroes of the Hour, Australian Cricket's Quintessential Moments with Bonnier/Echo Publishing, out in spring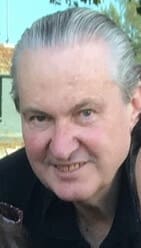 GEOFFREY POULTER, 69, has spent 50 years in the sports media. He retired from newspapers nine years ago but has stayed involved for the past decade on SEN sports radio programs on Wednesday nights. He is best remembered as Melbourne Herald chief football writer, 1987-90.
We asked Poults to describe himself in just a few words. His response – sports oracle, author, historian, philosopher, impersonator, raconteur, poet, singer/song-writer, quiz whiz, intellectual scholar, And a couple of steps ahead of the rest!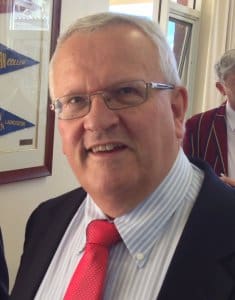 Geoffrey Harris, best known simply as Harry, has two great sporting passions: motor racing and football.
He's written and commentated on motor sport for more than a quarter of a century. For almost a decade he was the media manager of the Australian Formula One Grand Prix in Melbourne and the Australian Motorcycle Grand Prix at Phillip Island – before they started losing astronomical sums of money, he hastens to add.
He was the first journalist to write in the mainstream media – for Perth's Sunday Times – about a teenage Daniel Ricciardo emerging in 2008 in the out-of-sight junior ranks of European open-wheeler racing as a potential F1 star.
On the footy front, he likes to think of himself as one of the few objective Collingwood supporters. He admits his has been a troubled "marriage" with the Magpies, the partners estranged three times.
He got back on board after the first two separations, just in time for their only two premierships in almost 60 years. But he's not optimistic this time, bemoaning that the Pies have squandered the opportunity to again become the force they once were.
The romance of the Western Bulldogs captivated him the past two years, even taking out a couple of memberships and being seen celebrating the 2016 flag wearing blue, red and white scarf and beanie.
In truth though, his heart bleeds black and white, but in the big picture he loves the game first and foremost, even if he thinks the primary skills that traditionally were kicking and marking now play third and fourth fiddle to handball and running.
Harry's tastes extend to many other sports … cricket, the golf and tennis majors, boxing, Olympic athletics, Melbourne's spring racing carnival, rowing (a sport at which he was awarded colours at school), track cycling and, in recent years, big soccer.
But he doesn't cop rugby league and rugby union ("too little emphasis on kicking to be considered football codes"), basketball ("a participation sport, like bowls and fishing, but John Elliott was right in saying they only need play the last 90 seconds of any basketball game"), and baseball ("the worst of American nonsense").
A couple of things he doesn't abide are bulldust and, despite a few years on the dark side, spin – other than replays of Shane Warne's leggies.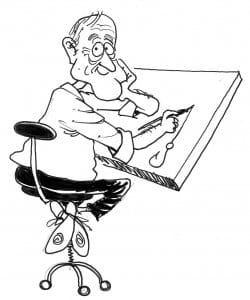 Geoff Hook's work as the cartoonist JEFF appeared in The Sun and The Herald Sun for 38 years as well as in many other publications and books. Collections of his work are held in the National Museum of Australia, National and State Libraries and privately.
There is an elusive hook hidden in each JEFF cartoon. A source of great enjoyment for JEFF, it serves to lighten his days when the topics get tough. His OAM was awarded in 2012  "for services to the print media".
His website www.geoffhook.com contains galleries of his lifetime and present work in cartooning and realist art.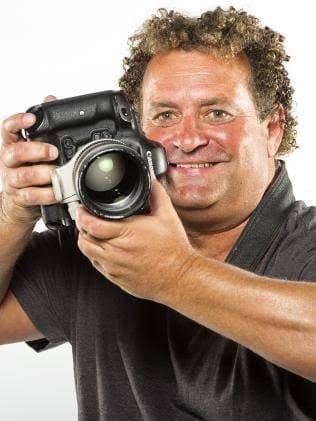 WAYNE LUDBEY is one of the all-time great sports photographers. There are a number of reasons for that but high among them is, simply, his lifelong passion for sports of all sorts, especially football, and for newspapers, which ran in his family.
But it would be a mistake to think that's where his immense talent starts and stops – a decade ago the editor of the Herald Sun took the unusual step of issuing him with a brief of complete creative licence working throughout the paper within news, sport and features. He has also had a major impact without actually having his finger on the camera shutter, having completed two stints as pictorial editor of the Herald Sun. Since beginning his decorated career on suburban papers nearly 40 years ago, he has produced countless memorable images, the most famous of which is his iconic, far-reaching snap of aboriginal footballer Nicky Winmar lifting his guernsey to proclaim his pride in being black-skinned during a match at Collingwood.
He left the Herald Sun only very recently, saying he has loved every minute of the journey – and was applauded on the way out by all the sportswriters (and others) who had the privilege of working with him.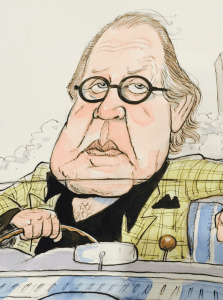 PETER COSTER is a former editor and foreign correspondent who has covered a range of international sports, including world championship fights and the Olympic Games in Los Angeles.
He wrote a weekly sports column from London for several years, focusing on soccer and cricket and was a daily columnist for The Herald newspaper when he returned to Melbourne. Coster has written on horse racing and is a tech-rated scuba diver who has dived around the world. He is also a student of karate, training under some of the world's best known exponents of this martial art. Coster travels to Tokyo where he is a fourth dan karataka recognised by the Japan Karate Association.
Peter Coster is writing on mainstream and other sports for Sportshounds.com.au.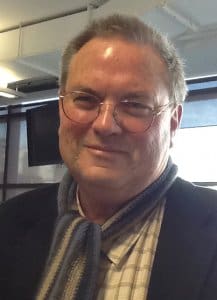 Peter Krien is a Melbourne journalist who expects to become increasingly most famous for being the writer Anna Krien's dad. That's selling himself short, of course.
Krien has worked in Canada, Europe, Australia and South-East Asia, as a writer or production man on newspapers such the Toronto Star, The Herald and The Age, at Radio Free Europe in Munich and in Vienna, the Wiener schnitzel capital of the world, Deutsche Presse Agentur in Hamburg, the Canadian Press, and AAP/Pagemasters.
A career highlight was leading a team of Australian journos in the start-up of The Brunei Times, where he almost got into strife by starting a page one contest to name a baby orang-utan from a derelict local zoo. The focus problem solved itself when the careless mum primate rolled over on the little guy with fatal consequences. Although most of his journalism has been outside the sporting arena, he has an abiding interest in the games people play. His main challenges at The Age were foreign news and, as night editor, acquainting the paper's reporters with the unfamiliar concept of deadlines.
He was, for a relatively short time, the paper's sports editor, assigned the thankless task of forcing the reunification of the sporting egomaniacs of the Sunday Age and the daily Age sport departments. There was, he says, more blood on the floor than on the hallowed turf of the G on a Saturday afternoon.
Although semi-retired, Peter keeps his hand in with freelance editing assignments. He loves taking photographs during early morning walks along the foreshore. And, having developed "a good line of chat" over the years, he quite frequently speaks to total strangers, gets their life story, and writes what he's told are amusing vignettes on Facebook. He plans never to stop being curious and asking Who, Where, What, Why, When … and How.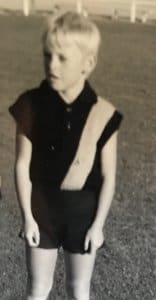 TERRY BROWN is a journalist, unpublished novelist, academic and ferret fancier, who really wanted to be a physicist but got talked out of it. Imagine him loose on a particle accelerator?
In half a lifetime at The Sun, and its brasher bastard progeny, no offence, the Herald Sun, Brown's duties were many and varied. He was Andrew Bolt's nervous junior at Trades Hall, got tear gassed twice for Piers Akerman, kicked out of a funeral by Roberta Williams, slept with rats at Manangatang, swam with snakes at Kerang and had a generally rollicking time, until deciding to pursue other, more survivable interests.
He now teaches news ethics, and gets plenty of rubbish for that. Brown is also a Collingwood type and is quietly confident.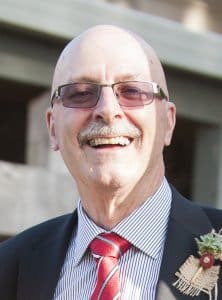 MARK HARDING is one of the most experienced and versatile sportswriters in Australia, covering all sports with a special interest in horse racing, golf and the Olympics.
He is a former news columnist for The Herald, sports editor for the Herald Sun, Chief Sportswriter for the Sunday Herald Sun and Chief Sportswriter for Australia's first weekly national sports magazine, Sports Weekly.
In 2000, he was editorial manager of the official sports programs and daily programs for the Sydney Olympics before moving into television production. He currently produces several shows on international sport for overseas markets.
Many of his outlets, The Sporting Globe, The Herald, The Sunday Herald, Sports Weekly Magazine, Sports Monthly Magazine, Australasian Post and numerous other publications, no longer exist. So, he has great concerns for the health of the Herald Sun and The Age because he wrote for them too!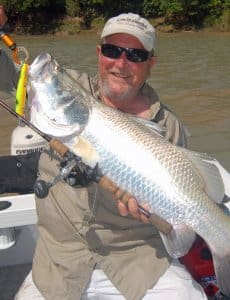 STEVE COOPER began his working life as a Geelong boilermaker. After an improbable career switch, he spent almost two decades as a senior reporter on Australia's largest-selling rural newspaper, The Weekly Times.
During this time, Cooper was awarded two Walkley Awards for investigative journalism. Cooper left newspapers in 1998 to devote himself entirely to his twin passions: fishing and travel. Since then, he has fished around the world, and fished and travelled extensively in Australia. He is now a freelance travel and fishing writer with no fixed abode: his home is his cleverly appointed Jayco caravan which is packed with fishing gear, and which he has towed the length and breadth of Australia behind his diesel-powered Toyota Landcruiser which, inevitably, is topped with a small, swift, flexible fishing boat.
Cooper was the founding editor of Saltwater Sport Fishing magazine, and has edited the Australian National Sportfishing Association's quarterly newsletter – The Australian Sportfisher – and Rod and Reel magazine. For four years to 2012, Cooper had his own fishing show on radio – on Melbourne's Sport927. In 2013, he was appointed assistant editor of Barra, Bass & Bream, and the National Australian Fishing Annual (NAfA). And, even on the road or parked beside a productive fishing spot, Cooper continues to edit, sub-edit and/or contribute to plethora of fishing and travel publications.
Cooper has written hundreds of features for fishing and travel magazines and newspapers in Australia and overseas. He is the author of more than a dozen books including Australian Fishing Guide, 1000 Great Places to Fish in Australia, Snapper Secrets, Sportfishing Techniques and The Australian Fishing Manual. In 2013, he co-authored Knots & Rigs with illustrator Chris Palatsides, and Cod Almighty, the definitive book about the mighty Murray cod, with Rod Mackenzie, and has written acclaimed profiles of fly-fishing legend Lefty Kreh and best-selling fly-fishing author John Gierach.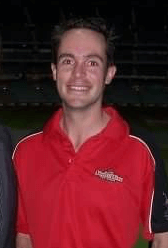 DAN EDDY would have been the greatest footballer of all-time, but for a few minor deficiencies: He was slow, struggled to kick over a jam tin and lacked any semblance of courage. Otherwise, he was the complete package.
He did, however, kick 11 goals in a junior match once, while captain of the Katunga Football Club Thirds. (That his teammate kicked 12 goals was no indication of the "quality" of the opposition that day). He also played a handful of senior games with the Stony Creek Football Club, where his father, uncles, and cousin Rob (St Kilda, 2008-10, 33 games) all played.
Turning his attention to writing about players slightly better than himself, Eddy is now a storyteller with an impressive collection of works. He is the author of four books, including King Richard and Larrikins & Legends, and co-author of three more, including Champions and The Shinboners.
He has a Master of Arts degree which explored the connection between Essendon champion and AFL Legend Dick Reynolds and the Essendon community, and is now researching a PhD on another AFL Legend, Alex Jesaulenko. He is also a regular contributor to Inside Sport magazine, and has had articles published in the AFL Grand Final Record.
Eddy resides in Leongatha, and is attempting to brainwash his new-born son, Ernie, into supporting the Mighty Bombers.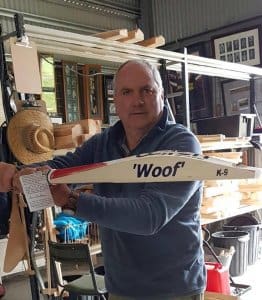 IAN "Mad Dog" CALLEN is a proud member of Australian cricket's one-Test club and also played five One-Day Internationals. His brilliant performances for Victoria – he took 197 first-class wickets, including a match-winning six in his sole appearance in a baggy green against India in 1978 _ suggested he should have played much more for Australia if injuries had not intervened. He has since become a prominent coach at club level while running a successful business as a bat-maker and has established a firm following as an outspoken social media critic on all matters cricket.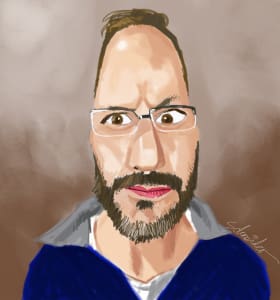 SIMON SCHNEIDER aimed high when he got his Diploma of Graphic Design. Aged 23 and ambitious, he took samples of his work to the man at the top: legendary Sun cartoonist, Geoff "Jeff" Hook.
Geoff was hooked and they were soon working side by side at The Sun. The young protégé showed his flair with cartoons, caricatures and illustrations, working for 25 years on The Sun and its successor, the Herald Sun.
He won two Quills from the Melbourne Press Club and numerous other awards.
Now a freelancer (schneiderillustrations.com.au),  he's turned back the clock, working with Geoff Hook, the designer of the Hounds logo and our regular cartoonist.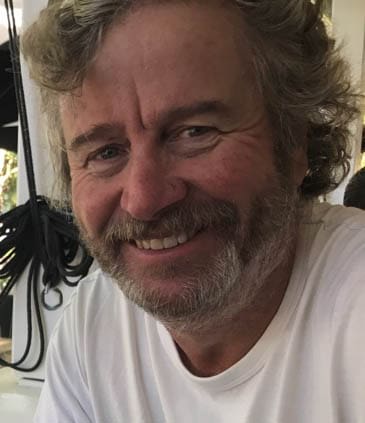 STEVE PERKIN has spent most of his working life as a journalist but there were two departures: he was executive producer of The Footy Show for three years and managed a bar in Queensland for "too long". He wrote daily columns for The Age and The Herald Sun and says that his greatest success was in avoiding night shifts "for most of my life". Married with four kids and three grandkids, he's now a freelance retiree and loves golf, fishing, camping, cooking, Hawthorn and drinking at the Beaumaris Football Club.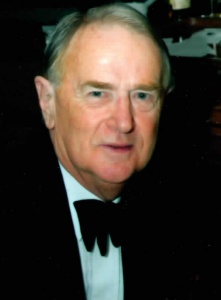 GREG HOBBS spent more than 50 years covering all the major sports for Melbourne newspapers. As well as being a formidable newsbreaker, he was a talented writer and held a number of executive positions. He edited The Sporting Globe and was chief football writer for The Herald. Later he was Editor of the AFL Football Record. Greg was also one of the co-founders of the AFL Media Association.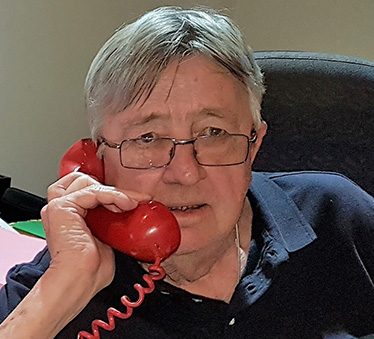 Graham "GB" Bicknell began his journalistic career as a copy boy on Rupert's first paper, the Adelaide News.
Granted a cadetship, Bicknell found it hard to believe he was actually paid to come to work.
Of course, as the years went by he realised he wasn't paid enough. But that was the state of the game and that's how it remained.
Sent to the News Melbourne bureau he wrote his first weekly sports column, "Over the Border" with Aussie rules the subject of course.
He spent a season writing footy for The Herald once he'd been picked up in a recruiting raid by the HWT.
Then came three years spent mainly on police rounds before Bicknell and his mate Geoff "Chook" McClure went to London. Four wonderful years followed, culminating in covering the first World Cup and the Ashes series. Other assignments included two FA cups, Wimbledon and the world swimming championships.
Back in Australia in 1975 Bicknell or "expletive Bicknell" as Sportshounds Chief Writer Ron Reed always called him​, joined The Australian, arriving just in time to be involved in the election after the dismissal of Prime Minister Gough Whitlam.
He then bounced over to the Daily Telegraph where GB found himself writing three different columns as the same time – one a daily on the goings-on in the town, two sports columns, one for the daily and one for the sister Sunday. "More columns than the Parthenon," was the comment always thrown at him, but that was hardly original.
Eventually, sick of battling for a quid, Bicknell freelanced for a while, but although it paid well, it was too much like hard work and he spent two years writing rugby league for a magazine. It was interesting but he confessed later he'd never really grasped the nuances of the game.
Bicknell first worked for Colin Duck when he was CEO of Pacific Publications, running the East Coast bureaus. When that petered out Colin, who had taken on a job he'd held before as CEO of the Geelong Advertiser, snaffled Bicknell again.
GB became deputy editor and spent without doubt 11 of the most fulfilling years of his career working with a genius editor named Peter Judd. Going into the office every day was a delight.
Now, in retirement and living in north eastern Victoria, he thought his writing days were basically over.
Then Duck hauled him in again for Sportshounds.
The question now is whether there's any life left in the old dog.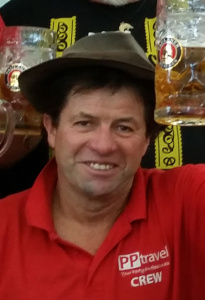 Sport (especially that of the black and red persuasion) ran through the blood of a young Colin Dale, son of an Essendon premiership player (Alan Dale, 1950), along with a love of news and travel. "Bomber" – no one else knows his real name, not even his wife – began chasing a career in these from age nine as a paperboy. This led to a cadetship at the HWT in the 1980s. Frustrated that the best gig he could wangle was being the first journo on TV's Perfect Match, he headed to England and Fleet Street. Then he discovered his fourth passion – beer! Enjoying the fine product at Munich's Octoberfest, he decided to spread the pleasure around, founding a tour company specialising in taking tourists to the Bavarian festival of fun. Now 32 beerfests (and a million steins) later, along with decades of following major sporting events in person around the globe, Bomber is back in Melbourne where he hopes he'll make his perfect match with Sportshounds!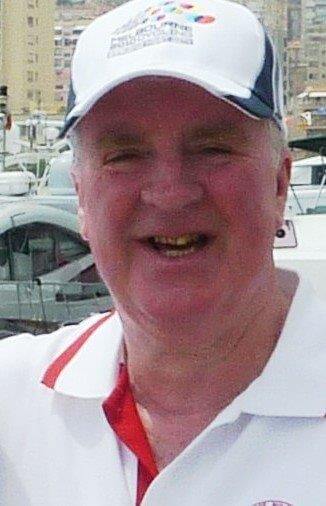 UNABLE to afford the luxury of the blissful retirement bestowed upon some of the more illustrious members of the Sportshounds contingent, John Craven is still hard at it, battling to make ends meet.
Craven, the former Geelong Advertiser-Launceston Examiner-Melbourne Herald sportswriter, vacated full-time journalism in the early 1980s to embark upon a rocky career as a publisher-promoter.
His company, Caribou Publications and Events, grew into Australia's largest cycling promoters, employing up to 150 full and part-time staff, and organising the Herald Sun Tour for 16 years, the Melbourne to Warrnambool for 18 years, and creating modern-day classics like the Australian road championships at Buninyong, and the Tours of Tasmania, Queensland, Murray River, Gippsland, Geelong and Great South Coast.
On the athletics front, Craven created the iconic Great Otway Classic and was the foundation director of the Great Ocean Road Marathon.
Caribou also organised the three-mile Yarra River Swim for five years, during the 1980s.
Craven has written three books – the biographies of Raelene Boyle and racecaller John Russell, and an acclaimed history of the 122-year-old Melbourne to Warrnambool Cycling Classic.
He is currently collaborating with the recently-retired race broadcaster Greg Miles on his biography.
Other books published by Caribou include the autobiographies of Leigh Matthews, Roy Higgins, Robbie Flower, Max Rowley and Wayne "The Dominator" Johnston.