---
Reading Time:
8
minutes
SEVEN DAYS IN SPORT: On a red-letter day for jumps racing, a local hero breaks the record, writes RON REED.
IT has been more than a decade since Ciaron Maher, a young horse trainer with big ambitions, left his home town Warrnambool in search of fame and fortune. But to adapt the old saying, you can take the boy out of Warrnambool but you can't take Warrnambool out of the boy.
And if you're a punter, you certainly wouldn't want to.
That's always the case in the first week of May every year when he returns to his roots with one main objective in mind – to win the Grand Annual Steeplechase, the signature event of the handsome seaside town's famous three day carnival, without question the best and most enjoyable country race meeting in Australia.
More often than not, he succeeds.
He won with Al Garhood in 2010 and 2011, with that horse's sister Regina Coeli in 2015 and 2017 and with Ablaze in 2020.
He did it again on Thursday, for the sixth time, making him the most successful trainer in the great race's history – and a long history it is. This was its 150th edition, which is one reason why  seven-year-old gelding Heberite's impressive triumph was extra special for Maher.
There were a few other reasons.
One was that that his parents, John and Eileen, were about to celebrate their 50th wedding anniversary. The dapper and always affable John, a local dairy farmer who used to front a rock band in his long-gone youth, is himself one of the more familiar and popular figures at the track every year.
The family party got another fillip when Ciaron's brother Declan just failed to quinella the Annual with third place-getter Eyes Are Blue.
The sheer quality of Herberite's triumph was another reason why this was one to remember.
The relatively inexperienced jumper – having only his fourth start over obstacles and second steeplechase  – lost ground when he tried to go the wrong way coming off the paddocks and back on to the course proper the second time around – a common mistake – but veteran Irish jockey William McCarthy made sure he quickly regained the lead he had established from out of the barriers and was never headed again, winning by a length and a half. 
It was no surprise to his delighted trainer that the horse handled the 5500 metre journey and its 33 jumps – the most gruelling assignment in Australian racing – with such aplomb because he had tipped as much to anyone who asked.
And given his record in this matter, you'd have been mad not to listen – so, profitably, I did.
If anyone was more pleased than the Maher family, it was the Warrnambool Racing Club – and it's constituency of diehard and authentic fans of racing in general and jumps racing in particular.
It was a great day for the old club in a range of ways.
Given the significance of the Grand Annual's mighty anniversary, they desperately wanted a good spectacle and for nothing to go wrong, certainly no casualties among the gallopers.
That's what they got. It was a riveting finish with three or four others still in the contest in the closing stages, and while two of the nine starters fell neither were seriously injured, let alone fatally, although one jockey needed hospital treatment for a range of painful impacts.
Embed from Getty Images
It's not that long ago, of course, that jumps racing almost died at Warrnambool because it had become just too dangerous for the participants, men and beasts.
There are still plenty of activists who call for its abolishment, and as usual a few were on hand on Thursday, loudly making their case at the racecourse entrance.
They have managed to get their way in every other state but thanks mainly to the 'Bool the jumps are, touch wood, no longer under threat in Victoria.
You don't have to like the discipline and plenty don't but if you do this week was another good advertisement.
The three steeplechases and five hurdles were all fatality-free and all produced competitive finishes.
It may be that jumps racing has never been in better shape. At least, that's the view of veteran trainer Eric Musgrove, who has more experience and expertise than almost anyone.
"I think it's the most competitive it's ever been," he said, after notching up yet another winner. "They are a better class of horse these days and it's hard to get a winner."
The two most successful trainers for the week were Maher (and his partner David Eustace) and another local Symon Wilde, each with five winners, Wilde having quinellaed the other big steeple, the Brierly, in the best two-horse finish of the entire meeting.
On day one, that got the week off to an entertaining start, which the crowd lapped up because – like everything else in sport and life currently – this was a return to normality after two years of covid confinement, and the size of the mob who packed the popular vantage point on the hill on Thursday spoke for itself about that.
This iconic event is no longer in any serious danger of dying, which could not have been said a decade or so ago.
Even the Government acknowledged that, with Racing Minister Martin Pakula announcing a $1.4m contribution to a $4.9m upgrade of the course, this on top of the $4.9 million the club had already spent on improving the facilities for the fans.
Most major Victorian towns are proud of their sporting heritages, which is why the new-look Commonwealth Games – spread around several of them – are likely to be successful in 2026.
The Bool is certainly no exception, which I can vouch for having spent my teenage years immersed in local cricket and footy in the town, both as a participant and a young reporter, as well as earning my first honest dollar pulling beers in the outdoor bar in the Members' enclosure at the May races.
I haven't missed many of these magnetic carnivals since then, but, alas, one or two misfortunes among my usual crewmates — also old Bool boys, "old" becoming an increasingly operative word, sadly — saw to it that we watched from home this time.
"Being there" is always best when it comes to watching great sport, but it was still a captivating experience from the couch.
Maher is now on track to becoming the town's most successful and famous racing product, which is saying a bit, and – now that footballer Jonathan Brown is well into retirement – might be its pre-eminent sportsman of any description, although international golfer Marc Leishman would certainly have a bit to say about that.
He used to be instantly recognisable on any racecourse because of his mop of shaggy reddish hair, but that's been gone for a while now, replaced by a regular short back and sides – but it doesn't mean he is any less familiar.
If you don't know who he is now when you see him in a mounting yard, your racing knowledge has a serious hole in it.
His story is not exactly rags to riches, but it certainly is the perfect template for young people starting from scratch, more or less, and determined to take on the world.
When he astutely and quickly realised that his first incarnation as a jumps jockey wasn't going to take him far, he took to training from six boxes on Dad's farm, mainly concentrating on jumpers.
That was in 2005, less than 20 years ago. Now, he is up there with the best in the business – hugely successful – with stables and other facilities in Caulfield, Ballarat, Sydney, Cranbourne, Pakenham and Balnarring, having taken over stables previously occupied by high-fliers Darren Weir and Peter Moody.
He and Eustace passed 250 winners for the year in Victoria this week, worth more than $24m in prizemoney. Their overall CV includes, separately and together, some of the biggest races on the national calendar.
And yet, when asked about Heberight's addition to that impressive record, he said: "This is the best race on the calendar – well, it is to me."
"It's nothing but a miracle," added his proud mother, who promised she would dance all night at their local pub just outside Warrnambool and sleep on the floor.
So no, you can't take the Warrnambool out of the boy – or his mum.

IAN Chesterman, Australia's new Olympic boss, hasn't wasted any time setting himself a tough challenge. Chesterman, who easily defeated former swimmer Mark Stockwell in the election to replace long-serving John Coates as president of the Australian Olympic Committee, immediately declared he would make it his mission to convince talented young athletes to set their sights on becoming Olympians rather than pursue the well-worn – and much more lucrative – pathways to the football codes. Good luck with that one!
Embed from Getty Images
However, Chesterman is – in my experience of working with him at his specialty, the winter Olympics, years ago – a very good operator who will be a success in this high profile gig one way or another. Passes the "good bloke" test, too, for what that's worth. 

JACK Ginnivan, the 19 year old rookie who starred with five goals for Collingwood against Essendon on Anzac Day, got a finger-wag from senior team-mates for celebrating by going to the pub for a few beers with his mates that night. The problem was that the Magpies had only a six-day break until their next game, so the elders had a point to make about professionalism. Fair enough, I suppose.
Embed from Getty Images
But boy, how times have changed! More than a few old players I know would be rolling their eyes at the thought of being banned from the pub after a big win – or a big defeat, for that matter. Wisely, the Magpies didn't see fit to sanction young Jack in any way, they just pulled him into line, recognising that he's not a robot and in fact is just the sort of extroverted character the game needs. Give him a break!

THE Tasmanian Jackjumpers basketball team making it through to the NBL grand final in their first season has been described in some quarters as the feel-good sports story of the year so far, but that's becoming a crowded field. The women's cricket team's World Cup win and Buddy Franklin's 1000th goal, and even the Ashes win have set a hot pace. However, if the green machine hoopsters go all the way and take out the title, it will be hugely symbolic in a number of ways –  not least as an enhancement of the Apple Isle's credentials as a sporting stronghold, which have always been impressive.
Embed from Getty Images
Whether, as some are now suggesting, it will be a fillip for their pursuit of an AFL licence remains to be seen – that might be a slight stretch – it certainly won't do it any harm. The Jumpers will start underdogs in the betting but clear favourites in public sentiment, and not just within the hoops community, I suspect..

ROAD cycling in its most elite form, the three Grand Tours, is with us again, with the Italian Giro starting in Budapest – yes, in Hungary, not Italy – this weekend, with the Tour de France and the Spanish Vuelta to follow as always. The word from within Australia's only WorldTour team,  Bike Exchange -Jayco (nee GreedEDGE), is that they fancy their chances of winning this one. The big hope, as usual, is English rider Simon Yates, 29, who has been in impressive form in the lead-up and who seems suited by the course this year. Yates is the team's only Grand Tour winner, having taken out the Vuelta in 2018, and was third in the Giro last year.
The team of seven will include four Australians, Michael Hepburn, Callum Scotson, Damien Howson and Lucas Hamilton, providing support. Yates said this week that he does not necessarily have to win to succeed. "I want to go there in my best condition and do the best result possible," he said. "If I don't win, then that's OK because somebody is better than me. If I go there and am not at the level required, then that is a failure for me." Be that as it may, he will be acutely aware that the team's owner, Melbourne businessman Gerry Ryan, will be on hand to watch the team for the first time since the pandemic began – and will be expecting a decent outcome.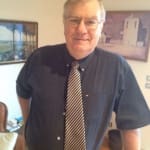 Author:
Ron Reed
RON REED has spent more than 50 years as a sportswriter or sports editor, mainly at The Herald and Herald Sun. He has covered just about every sport at local, national and international level, including multiple assignments at the Olympic and Commonwealth games, cricket tours, the Tour de France, America's Cup yachting, tennis and golf majors and world title fights.
Comments
comments
0 comments