---
Reading Time:
5
minutes
SEVEN DAYS IN SPORT: IT wasn't all smooth sailing for a cricketer who had no shortage of friends, writes RON REED.
ANDREW Symonds must have been a terrific bloke to know personally. His many mates in the cricket community have made that abundantly clear since his death in a car accident in Queensland last weekend.
There has been no mistaking the authenticity of the grief they have all expressed. If anyone has had a bad word to say about him, it certainly hasn't been in public – and quite possibly hasn't happened at all.
From the outside looking in, that is not entirely unsurprising.
And that is my vantage point, even though I was part of the cricket media for the entirety of his spectacular and entertaining career.
Regrettably, I never got to know "Roy" at all. Can't remember a single one-on-one conversation, only press conferences which were not always all that useful because he didn't seem to enjoy engaging with journalists and as far as I could tell what relationships he did have with them were often testy.
How come? Perhaps because, as some of his circle have noted, he had a tendency towards self-consciousness rather than self-confidence, but maybe also because he did cop his fair share of public criticism, the reasons for which he had only himself to blame.
They have been well-documented in his many otherwise extremely positive obituaries in the cricket media.
The three most obvious were turning up drunk on the morning of an international match, going fishing instead of attending a team meeting and pouring a glass of wine over vice-captain Michael Clarke's head in a fit of pique.
He was also fined and suspended for calling popular New Zealand player Brendon McCullum "a piece of shit" in a slurred-voice radio interview.
To call any or all of that unprofessional is a gross understatement.
Usually, that would be more than enough to turn your team-mates off you permanently – and for your cards to be marked by the selectors and the administration.
After multiple suspensions and contract withdrawals, the latter did eventually happen – the McCullum incident was in 2009, and he never played for Australia again.
Embed from Getty Images
Ironically, it was Cricket Australia's heavy-hitters themselves who have a bit to answer for about the way he left the game embittered and disillusioned, because they now admit they hung him out to dry when he was the central – and innocent – figure in the "monkeygate" vilification drama involving the Indian team,
But Roy's popularity inside the dressing room – as has been confirmed by everything we have heard this week – never waned. He remained everyone's favourite team-mate apparently which is an extraordinary accolade in itself.
Even Clarke forgave him and they ended up mate again, while McCullum took no offence and happily accepted an apology.
"Everyone's favourite team-mate" sounds too good to be true and might well be slightly exaggerated, but, still, how often do you hear that said about someone, say, in a League footy team? Very seldom, I would suggest.
That speaks volumes for the sort of likeable character people found him to be, and just goes to show that what you get is not necessarily what you see – especially if you're observing from a distance.
Certainly, the image he has left behind is an enviable one.
He will be remembered not only as a hugely entertaining cricketer of above-average talent who obviously derived joy from playing the game with his mates – the reason most young people start playing sport at all – whose defining moment was that first Test century at the MCG against England in 2006, with the memorable, unrestrained mid-pitch celebration with his bestie, Matt Hayden.
There was also the knockabout larrikin for whom the fame and fortune on offer was nowhere near as important as living life on his own terms, which meant avoiding corporate obligations and the like, in favour of catching fish, hunting pigs and have a few beers with his mates.
What's not to like about that?
He had a life, during and after cricket, that any number of young blokes would kill for, and it is totally tragic that it was cut so short.
Sadly, he has that in common with his old team-mate Shane Warne, of course, one of the blokes with whom he hit it off best, which is not surprising because there was a fair bit of Warnie in him.
They were kindred souls in some respects, although their profiles, lifestyles and achievements were poles apart.
It is hard to believe that neither made it much past half-way in life – Warne 52 and Symonds 46 didn't quite reach a century between them – and that they could both depart within a couple of months, making it a terrible year for the cricket community who also lost revered wicketkeeper Rod Marsh at 74.
Dean Jones' demise, also at 52, in September, 2020, is still a raw memory too.
And then there is former ODI player Ryan Campbell who , at 50, suffered a life-threatening heart attack recently but who has now recovered, while two other Test stars, Michael Slater and Stuart MacGill, have made regular appearances in the news media that they could have done without.
It's depressing, but the year is not yet half over so cricket will be desperately hoping that the rest of it is altogether more uplifting.
Speaking of Warnie, I have lost count of how many books have been written about him – there are five by his own (assisted) hand alone – but it hasn't taken long for the production line to crank up again, with Australia's most prolific sports author Ken Piesse releasing ONYA WARNIE (Wilkinson Publishing), a tribute packed with anecdotes, quotes, lists, stats and caricatures. It can best be described as a cheer-up for the great man's millions of fans.

CORRECTION: In this space last week we confidently asserted that self-absorbed basketballer Liz Cambage was the most disappointing big-name identity in Australian sport. Wrong. All the feedback – some of it quite trenchant, and duplicated around the world – insists that dubious honour goes to golfer Greg Norman, who is fronting the mega-money rebel golf tournament on behalf of the Saudi Arabian Government. Norman's justification for the Arab state's grisly murder of a journalist who had offended them – "well, we all make mistakes" – was about as crass as it gets. It has inflicted massive damage on his personal image, which was never all that flash anyway. He should have been further embarrassed when the legendary, much-admired Jack Nicklaus revealed that he had been offered the same multi-million dollar fee to take on the same job and wouldn't touch it with the proverbial barge pole. Enough said.

ACCORDING to twitter, the best little sports video of the week has yet to make a public appearance. It allegedly shows the kid Scott Morrison tackled and rode to the ground during an election photo-op doing the Luke Parker shoulder shrug because Scomo had skirted the previous contest. If true – and it's probably not – the young soccer player won't be the last to do so. Parker, the Sydney Swans star who directed the scornful gesture at Essendon player Dylan Shiel, symbolically accusing him of timidity, has nothing to answer for – he didn't say a word so it hardly constitutes any form of vilification. In fact, it was a clever piece of banter. The AFL haven't offered a public opinion, but they won't be encouraging any repeat because it is already certain to be mimicked in lower competitions where they will have little compunction in following commentator Matthew Lloyd's advice to the Bombers and running straight through the tormentor.

THE AFL has enjoyed a very positive week, almost doubling the pay packets of the female players and announcing that the men's Grand Final will remain in its traditional mid-afternoon timeslot. The Granny decision is to be applauded without reservation if only because the fans have been overwhelmingly in favour of it, and they need to be heard. Still, it's only for one year at this stage and money always talks loudest in the end, so a move to twilight or even night will happen eventually. The women, naturally, are delighted by the size of their pay rise – what other cohort has had their pay doubled overnight in recent memory? It would be interesting to know on what grounds Gill McLachlan and his heavy-hitters justify this – past performance, future potential, media interest, fan engagement or just plain popularity?

HERITIA Lamumba has, mercifully, declared that his racism crusade against his old club Collingwood is now over. Good. He has made his point, forcefully and repeatedly, and most footy people would probably agree that he has been justified in doing so. But it has become boring and it is surely time to let the club get on with atoning for its chequered history in clean air.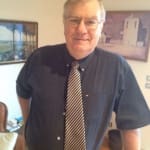 Author:
Ron Reed
RON REED has spent more than 50 years as a sportswriter or sports editor, mainly at The Herald and Herald Sun. He has covered just about every sport at local, national and international level, including multiple assignments at the Olympic and Commonwealth games, cricket tours, the Tour de France, America's Cup yachting, tennis and golf majors and world title fights.
Comments
comments
0 comments