---
Reading Time:
5
minutes
SEVEN DAYS IN SPORT: It wasn't hard to recognise who might beat the favourite in the Cup, says RON REED as he counts his money.
OH ye of little faith, which is a quote from Jesus in the Bible. The Saviour almost certainly wasn't talking about the Melbourne Cup – the great race goes back a long way but not that far –  but his little aphorism might have resonated with the multitude of punters who were kicking themselves after ignoring the obvious credentials of the best performed horse in the field, Verry Elleegant.
And then watching her storm home by a massive margin at luxury odds of better than $16. When you consider that backing her to run a place was twice the value of adding to the mountain of money plonked on the red-hot favourite Incentivise to win, well, you had only yourself to blame.
Unless you didn't.
Yes, if that sounds like an insufferable gloating alert, you're spot on. And what will be even more annoying to people like my mate Sam Kekovich, the old-time footy star who is a voracious devotee of what he likes to call the "volatile investment portfolio," or some such gobbledegook, is that if I'm not the archetypical, original mug punter – win a few, lose a lot — I'll do until somebody comes along who is.
In other words, it's always been a bit of a mystery to me. I've never been much interested in spending hours poring over form guides or cultivating owners, trainers and jockeys like Keka loves to do. But I do greatly enjoy the whole racing experience and having a bet is an integral part of that, although for me that's usually only when I'm actually at the track where it is possible to soak up a few clues depending on who you know.
For obvious reasons that hasn't happened for two years, but of course you have to make an exception on Cup Day just because it would be un-Australian not to.
And so for a $100 outlay, split between backing Verry Elleegant each way and a five-horse box trifecta, a profit north of $800 jumped in, which for my modest aspirations is up there with best-ever results. There have been better ones but not many.
Normally, I'd have poured myself a celebratory drink, or three, but my covid symptoms – including a total loss of appetite for food or drink – made that a non-starter. However, the bet was my second stroke of luck in a few days, because I had convinced myself that I had acquired the dreaded virus until a test came up negative, meaning that it was just the flu. So on balance, it's been my lucky week.
So why was I so convinced that if anything was going to beat Incentivise – and given how often favourites fail to win the Cup, history suggested there was every chance something would – Verry Elleegant was the obvious one to do it.
Well, for one thing, this was such a lacklustre field overall that there looked to be really only two other authentic chances of that happening, the two European raiders, Spanish Mission, and last year's winner Twilight payment. That's why the box trifecta was a relative shoo-in, something that is rarely the case in the Cup, which is by its nature highly unpredictable. Usually.
For another, Verry Elleegant is prepared by Australia's pre-eminent trainer Chris Waller and was being ridden by James McDonald, who is currently the most successful jockey and who didn't appear to be engaging in mere sales talk when he kept saying she was a good thing.
And for another, the mare is Australia's reigning Horse of the Year, for a reason, having previously won nine Group 1 races in a colossal career that had endeared her to many aficionados. And yet, even some of them turned their backs on her when it mattered most.
One high-profile sports broadcaster with a reputation for falling in love with his favourite horses admitted sheepishly on his show a week or two ago that he no longer had her in his top five. Oh yes, ye of little faith.
Even Waller, for reasons he has not really been able to explain, hesitated at length about confirming her as a starter, looking for non-existent reasons not to do so. And when he did, there still wasn't any money for her – if anything she kept drifting.
It was all a bit bizarre when you think about it.
But whatever tenuous, inexplicable slows people might have had on her before her greatest triumph, she has guaranteed they will never be repeated. Whatever happens for the rest of her career — and at seven, that could include another Cup tilt next year — her grateful jockey's words will provide the reference point.
"I can safely say she's a champion now, isn't she?" McDonald said.
Actually, that can safely be said about McDonald himself now.
Embed from Getty Images
The 29 year old former Kiwi has probably been the best in the business for three years now – with the possible exception of the suspended Jamie Kah last year – but because he operates mostly in Sydney that perhaps doesn't always get recognised as much as it might in Melbourne, where the likes of Damien Oliver, Craig Williams and Brett Prebble enjoy megastar status, and rightly so.
But the Melbourne Cup is so big and so ubiquitous that it has the power to change many things about the lives of all sorts of people, jockeys most certainly no exception, and how they are perceived publicly. It can sharpen the focus with an intensity not found in many other professional environments, not just in sport.
And when you conquer it with expertise, class and emphatic impact, as McDonald has now done for the first time, there aren't many questions left to answer.
He and Waller, who also can now call himself a Melbourne Cup winner for the first time, are fully entitled to share the glory with their mighty mare, not simply because of what they achieved on the day but because of the way they go about their business week in and week out.
They are at the peak of stunningly successful careers, not just exceptionally good at what they do, but how they go about it. They don't have tickets on themselves, there are no known hints of sharp practice, their respect for the institution that has made them rich and famous – and the public who finance it – is unambiguous.
In short, they are very good advertisements for an industry that is perennially on the lookout for all the good imagery attributes it can get.
What they are not is "colourful racing identities" in the sense of an old cliché that euphemistically refers to the sort of rogues, chancers and common crooks that have long populated every racecourse in the land, many of them now being exposed in fearless and forensic fashion by gun Melbourne journalist Andrew Rule in his recent book CHANCE, the best long read about racing since his last one, a biography of four-legged megastar Winx. Rule's friend and mentor, the late Les Carlyon, has long been regarded as Australia's finest wordsmith of the turf but if this was a race down the Flemington straight I think the young(er) challenger would be right on the old champion's hammer, the result too close to call.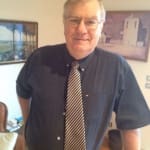 Author:
Ron Reed
RON REED has spent more than 50 years as a sportswriter or sports editor, mainly at The Herald and Herald Sun. He has covered just about every sport at local, national and international level, including multiple assignments at the Olympic and Commonwealth games, cricket tours, the Tour de France, America's Cup yachting, tennis and golf majors and world title fights.
Comments
comments
0 comments