---
Reading Time:
5
minutes
SEVEN DAYS IN SPORT: SHE should be a hoops hero but the Opals' best player has well and truly worn out her welcome, writes RON REED.
BASKETBALLER Liz Cambage is the most disappointing big-name personality in Australian sport – by a long way.
Happily, this is not a title for which there is much competition – especially among our female athletes.
Could there be any more stark contrast in personality, attitude, popularity, and self-awareness — maybe even achievement — than her and recently retired tennis champion Ash Barty, or plenty of others such as soccer superstar Sam Kerr or any number of swimmers, cricketers and … well, just about any cohort you wish to name.
Cambage, 30, is a complete outlier, other than that she is very, very good at what she does – probably the best Australian female hoops player since Lauren Jackson.
But at the peak of her powers she is never going to wear the green and gold again – and as far as her old team-mates are concerned, good riddance.
Recently retired captain Jenna O'Hea didn't exactly say it that bluntly but it was clear that was what she meant when she called Cambage out on TV, confirming that the controversial star had told her Nigerian opponents to "get back to your third world country" during a heated pre-Olympics match last year.
It was, of course, a racist remark, astonishingly so given that she is half-Nigerian herself and was playing alongside another girl with that heritage, Ezi Magbegor.
It seems this was only the tip of the iceberg.
If it was a an isolated one-off, there would be no reason for the Opals and Basketball Australia not to say so. But in the months since, they have never said that. You have to suspect that they are biting their tongues big-time.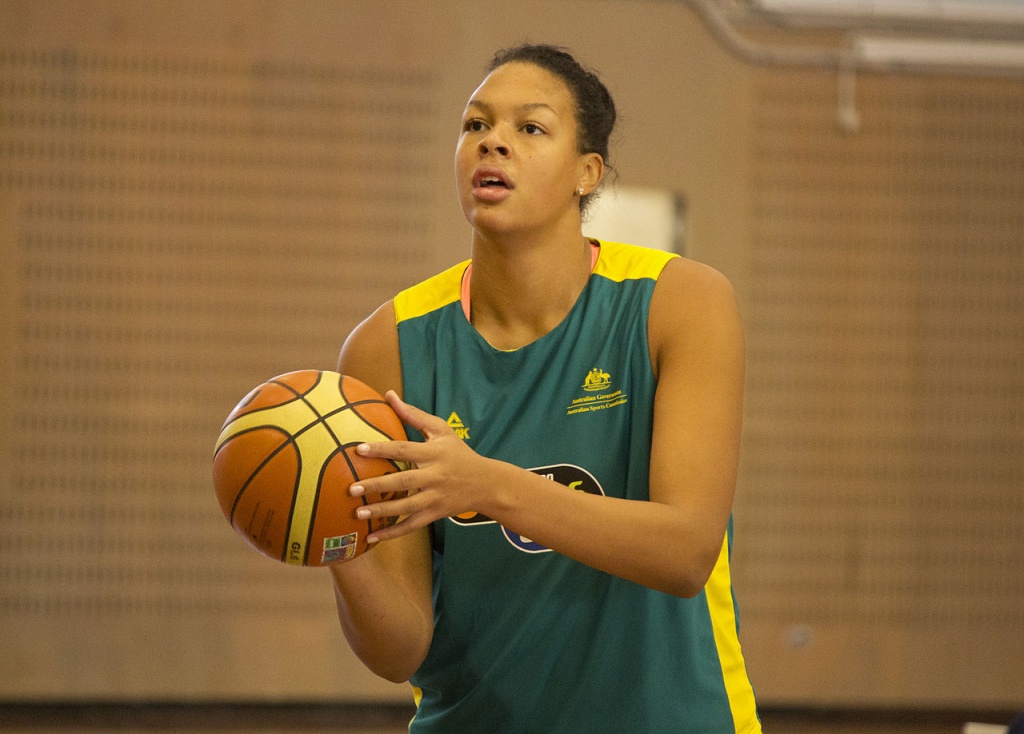 The two biggest names in men's basketball, retired superstars Andrew Bogut and Andrew Gaze, have been much less reticent.
Bogut said Cambage's sledge was "much worse than that, disgusting, beyond despicable" and Gaze – who has never spoken ill of anyone – said her outrageous behaviour was an insult to everyone who had ever represented Australia. Ouch!
It's a shame it has come to this because I can remember interviewing Cambage when she was a shy young, tongue-tied early teenager – half her lifetime ago – whose unusually powerful physique and obvious talent were clearly going to take her a long way in the game, which of course they have.
When she developed enormous confidence in herself and her extrovert personality linked with her status on the court, she had all she needed to become one of Australia's most recognisable and admired sports heroes, with all the rewards that brings.
The Opals believed she was potentially the difference between them winning the elusive and coveted Olympic gold medal, which would have elevated her to even headier heights – but it's never going to happen now.
A golden opportunity, literally, has come and gone.
Does she care?
It doesn't seem so.
She claims the national team never supported her properly anyway, which they furiously deny, and so she is, she says, "living my best life" by parading her lucrative skills in the big-time American WNBA apparently with no plans to grace the Australian club scene again.
No regrets, it seems.
Whether there ever will be on her part remains to be seen, but regardless of their opinions of her now the Australian hoops community will forever wonder what might have been.
Interestingly, when I asked my few followers on Twitter the other day to nominate any other candidates for the "most disappointing" tag there was really only one other name that came up, and it was another basketballer.
That would be Ben Simmons, whose hugely promising career has stalled in the NBA for a range of dubious reasons, and who has been reluctant to make himself available for the country of his birth, apparently identifying more as an American, which his father was.
Frustrated Australian hoops fans have dropped off him big-time, while he continues to count his millions from the sidelines.
Tennis rebel Nick Kyrgios got a mention or two, and while his disinclination to throw everything he's got into making the most of his prodigious talent irks a lot of people, he has enough good points to take him out of this conversation.
And spare me his old colleague Bernard Tomic – he'd have "won" this title hands down a few years ago but is no longer relevant enough to be worth talking about.
We should be grateful that the Cambages of the world are so few and far between – and that the Bartys et al are not.

ANGE Postecoglou has delivered the Scottish soccer championship to Celtic at his first attempt, which is of course a monumental feat for an Australian coach. On Fox Sport's Back Page program, it was suggested by my erudite former colleague Robert Craddock that this makes him the most accomplished Australian sports coach ever. There is some merit in that but it is also a bit of a stretch at this stage, and it might be best to wait until he has finished, or at least added a bit more weight to his list of achievements.
Embed from Getty Images
Also, it is probably worth taking on board the observation by Craddock's fellow panellist, former cricketer Kerry O'Keeffe, whose trademark sense of humour sometimes disguises a capacity for sharp observation. "Skull" pointed out that the Scots are not among the top half-dozen leagues in Europe and that Celtic really has only one authentic rival, Rangers, the two "Old Firm" antagonists sharing the title almost every year. Be all of  that as it may, the applause should be completely unstinted for Postecoglou, who is also one of the best blokes in Australian sport (well, he does barrack for Carlton!)

GOLF legend Greg Norman's "everybody makes mistakes" justification when asked about the Saudi Arabian Government's murder of journalist Jamal Khashoggi is, in a word, crass. Whether or not Norman gets his highly controversial rebel golf league – funded by unlimited Arab money – off the ground, his reputation and image seem certain to cop some collateral damage because of his association with a regime infamous for its human rights record. That might be the case already. I saw a comment on Twitter about his "mistakes" gaffe, which offered the opinion that there had never been much depth or breadth to him. That gets no argument from me.

IF the expression "nice work if you can get it" was not coined for American sports stars of various persuasions, it should have been. The money footballers, baseballers and basketballers in particular are capable of earning has long bordered on the obscene. But sometimes what is available when they stop playing is even more mind-boggling. Step forward gridiron icon Tom Brady who will be paid $US375 million over 10 years  just to talk about the game on Rupert Murdoch's Fox Sports TV when he retires (for the second time) probably next year..
Embed from Getty Images
By my calculations that's a tick over $100,000 a day, every day – including the off-seasons when there is no football to talk about. In Australian dollars, it is about $545m, or a bit over a million a week. The 44 year old Tampa Bay Buccaneers quarterback has already earned about $330m from his monumental playing career, which includes seven Super Bowl titles. There are wealthier sports identities around – basketballer Michael Jordan springs to mind – but Brady might be in a league of his own as a commentator.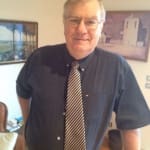 Author:
Ron Reed
RON REED has spent more than 50 years as a sportswriter or sports editor, mainly at The Herald and Herald Sun. He has covered just about every sport at local, national and international level, including multiple assignments at the Olympic and Commonwealth games, cricket tours, the Tour de France, America's Cup yachting, tennis and golf majors and world title fights.
Comments
comments
0 comments