---
Reading Time:
4
minutes
OLYMPIC WATCH: The Olympic team has no more impressive performer than basketball captain Patty Mills, says long-time fan RON REED.
SOME bronze medals are worth their weight in gold.
So are some athletes who win them – and Patty Mills is one of them.
Mills, 32, the captain of the Australian Olympic basketball team, was not only the Boomers' best player with a massive 42 points as they finally broke their medal duck by defeating Slovenia 107-93, he was the leader in every sense, the heart and soul of a squad who had a lot to be proud of.
The entire Australian Olympic contingent has produced more than its fair share of inspirational performances and they haven't all been gold medals, or even medals at all in certain cases, but Mills' contribution to an historic breakthrough – not just on the last night, but throughout – has been up there with any of them.
It's not why he was astutely selected to share flag-carrying duties with swimmer Cate Campbell at the opening ceremony – he had already earned that privilege for his work in three previous Olympics – but it underscored what an inspired choice it was by team boss Ian Chesterman.
In my opinion, Australia has no more impressive international sports star, on and off the court, up there with tennis champion Ash Barty.
It also has prompted the question: is he Australia's best-ever basketballer?
Embed from Getty Images
That title belongs to the superb Lauren Jackson, who is in the international basketball Hall of Fame as well as the Sport Australia version, where she is joined by Robyn Maher, Michelle Timms, Andrew Gaze and Luc Longley.
Andrew Bogut has had a prominent presence in the American NBA, and going back a while, Eddie Palubinskas scored more points than anyone from anywhere at the 1976 Olympics after finishing second in that category four years earlier.
Suffice to say Mills is the contemporary king of the court – and by a distinct margin.
Personally, I've been a paid-up member of his fan club for a long time, going back to when I first wrote about him in 2007 when, at 18, he became only the third indigenous basketballer to play for Australia, behind Michael Ah Mat and his own uncle Danny Morseu.
Brian Goorjian, who was in charge of the Boomers then and is again now, had uttered four words to me that gladden any coach's heart: "This kid is special."
When I interviewed the kid himself I was struck by his impressive mix of confidence, politeness, passion and a certain latent charisma, and by the time he was starring for the Melbourne Tigers he was a fixture in a list I used to sometimes publish in the paper of Australia's most watchable athletes from all sports.
He would still be in that list, close to the top of it, with his electric energy, skilful shooting from all ranges and even his striking appearance.
His commitment to the cause is also unequivocal – something his young and perhaps equally talented compatriot Ben Simmons might do well to tune into – and it was fully on display in his emotional interview on Channel 7 immediately after the elusive medal had been secured.
While he makes his lucrative living in the American big-time, representing the nation – all of the nation — means everything to him, as does inspiring the indigenous community, for whom he is the best possible role model and an outspoken advocate.
Mills wasn't the only one on an emotional high, with Gaze – hoops royalty along with his father Lindsay – sobbing on TV, a clear clue to how much this achievement means to the sport after so many near misses in previous Olympics and world championships, many of which he was part of himself.
"It's taken a lot of experiences, a lot of ups and downs, for us to get over the hump," Mills said. "And it's out culture, our Aussie spirit. It's the boys being able to hang together and understand the meaning of what it means to represent your country and how deep the layers go.
"I think we have been able to build our Boomers culture in understanding the lay of the land that goes far beyond basketball."
In case anyone wonders why third is so special, it is worth remembering that they won every other game except the semi-final against the formidable Americans, the eventual gold medallists, and even led them at half-time, having earlier thrashed another top outfit, Argentina. So the medal was no fluke and not earned easily.
Embed from Getty Images
There were plenty of other influential contributors in Joe Ingles, Matisse Thybulle, Dante Exum and Jock Landale, all of whom scored in double figures, covering the absence of injured star Al Baynes.
Goorjian's contribution should never be under-estimated, either. When he was first in charge of the Boomers from 2001 to 2008, while winning six national league championships with three different teams, he was the best hoops coach in the land, one of the best in any sport, and you have to wonder now how much might have been lost by his decision to spend a decade plying his trade in China.
We wouldn't want to lose him again.
For Basketball Australia, these are happy days, even if the women's team, the Opals, had a disappointing campaign after a messy led-up.
In Australia, it's not quite the mainstream sport that it is in America and some other countries but it's certainly not "niche" either, and is extremely popular among kids and their parents. There are reasons for that.
Other than an on-court brawl in the Philippines three years ago, in which they were provoked, the Boomers have pretty much a squeaky clean image and don't do scandal of any sort – I don't remember them ever having an issue with drugs, they don't cheat, they don't trash hotel rooms or terrorise flight attendants.
They just make it easy for their fans to be proud of them, and while Patty Mills is far from the only one responsible for that, he is the one that sets the tone and leads the way.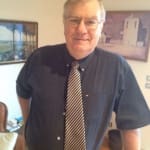 Author:
Ron Reed
RON REED has spent more than 50 years as a sportswriter or sports editor, mainly at The Herald and Herald Sun. He has covered just about every sport at local, national and international level, including multiple assignments at the Olympic and Commonwealth games, cricket tours, the Tour de France, America's Cup yachting, tennis and golf majors and world title fights.
Comments
comments
0 comments