---
Reading Time:
4
minutes
THE Test selectors took their time identifying him but Scott Boland's selection couldn't have been more rewarding for all concerned, writes RON REED:
YOU wouldn't normally outlay a great deal of money for the privilege of watching just 80 minutes of sport – less than a quarter of the advertised offering – in which one vastly superior team inflicts an entirely predictable thrashing on feeble opposition and then heads off for a long lunch and an even longer drink, leaving you to wonder why you didn't organise something similar.
But whatever it cost to get into the MCG for day three of the third Test, nobody was complaining about being dudded – for what unfolded was one of those "I was there" experiences that will sit in the memory bank until you've forgotten what your name is.
For that, we can thank Scotty Boland, because your chances of ever seeing another player produce a performance with quite so many reasons to marvel at it are, to employ a piece of old Australian idiom, Buckley's or none.
Where do you start?
Well, in a few words, England were not merely put to the sword but humiliated by Australia's seventh choice fast bowler who completely upstaged what his two most senior colleagues, captain Pat Cummins and Mitchell Starc, had produced less than 12 hours earlier, which according to the sportswriters of both countries was one of the most outstanding double-edged new-ball spells any of them had ever seen.
Those of us who were there back then were happy to file it alongside the electrifying onslaught, also in the late afternoon, by Dennis Lillee against the West Indies in 1981, when his four rapid wickets included the genius Viv Richards being bowled off the last ball of the day.
Embed from Getty Images
Nobody who witnessed that has ever forgotten it – it is part of the great stadium's folklore, some might even have it as their No 1 great moment.
Boland's will resonate long and loud for a range of different reasons.
They include his barely-believable analysis, which read like something out of kids' park cricket – four overs, one maiden, six for seven, his five-for coming in 19 balls, equalling the record held by two others, including England' Stuart Broad.
It was on debut, it was at his home ground, the MCG, it included the opposition's one great batsman Joe Root, and it made sure there was no prospect of England throwing any sort of late punch to try to get back into the Ashes fight.
But possibly more meaningful than all of that is his status as only the second male indigenous cricketer- – and fourth of either gender – to play Test cricket, and nothing could be more fitting than that the man of the match award he won is now named the Johnny Mullagh medal in honour of the leader of the pioneering Aboriginal team that toured England 143 years ago.
That aspect couldn't have been scripted more appropriately and Boland – who toured England with an indigenous team himself a few years ago to educate himself on his forbears – made no attempt to hide his pride.
Stories like this transcend whatever goes into scorebooks and match reports, and no amount of stats – and they were certainly flowing freely – can convey the true meaning.
A day or so into the match I had begun writing a chapter focusing on Boland as part of a forthcoming a book about this summer's cricket and had already written him off as a likely new member of the Australian one-Test wonders club, which is more than 70 strong — the subject of another book in the pipeline for a different author.
Amazingly, he still might be – that's how fierce the competition among Australia's fast-bowling fraternity has become. I mean, Jhye Richardson was persuaded to "rest" for this match after taking five-for in the previous one. He'll be champing to return. So will the injured Josh Hazlewood.
It is, at one and the same time, both a dream and a nightmare for the selectors, who, of course, will hardly mind, having overseen the fastest Ashes defence in history, and one of the most comprehensive.
Boland, at 32, the oldest fast bowler to debut for Australia since Geoff Noblet in 1952, has waited patiently for a long time for his opportunity and the manner in which he seized it means it will be beyond frustrating if a second one never comes.
Some might find it soul-destroying, but whatever happens next and beyond Boland has a memory to sustain him forever, which means he will never have to wonder about what might have been.
There were plenty of other major contributors to this latest demolition job on the hapless tourists – in 50-odd years of watching Ashes cricket, I can't remember a poorer England side, although a few have been pretty ordinary – and among them were the MCG groundstaff.
The G is not instinctively known as a fast bowler's happy hunting ground (although Lillee liked it, and so did a few of the West Indies demons back in the 80s) and it was put to shame the last time the Poms were here in 2017-18, when Alister Cook batted for two days on a strip of lifeless plasticine for a snore-draw.
This time, they left a generous 11 millimetres of grass on it, which was enough for Australian captain Pat Cummins to bowl first, which Root would also have done. It was a no-brainer really.
It was significantly greener in appearance, it offered bounce and movement off the seam, and the quicks on both teams – all of them, the ageing Jimmy Anderson certainly no exception – were in their element.
It was difficult to bat on, yes, but that has never been against the Laws of Cricket and it made for an engrossing contest.
It was a short one, too – less than seven sessions, with a record low runs aggregate for the ground of 520.
There might not have been a lot to watch but what there was won't be quickly forgotten.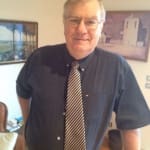 Author:
Ron Reed
RON REED has spent more than 50 years as a sportswriter or sports editor, mainly at The Herald and Herald Sun. He has covered just about every sport at local, national and international level, including multiple assignments at the Olympic and Commonwealth games, cricket tours, the Tour de France, America's Cup yachting, tennis and golf majors and world title fights.
Comments
comments
0 comments