---
Reading Time:
5
minutes
AUSTRALIA'S international sporting reputation is in two very safe pairs of hands, write RON REED:
PAT Cummins' first stint as the Australian cricket captain comes to and end this weekend, and regardless of the outcome of the fifth Ashes Test in Hobart it will have been an outstanding success.
Not only has his team thrashed England – 3-0 at this stage – in the most important series on the calendar – they have done it in a manner that has prompted significant applause from both the Australian and British media.
This has not been about how they have batted, bowled and fielded but the way in which they have behaved.
"So far, the series has been played in exceptionally good spirits," Nick Hoult of the London Telegraph wrote in a column published in both countries this week, with similar sentiments expressed by several senior writers locally.
There have been several instances of players on each side applauding the work of their opponents, and generally getting on well with each other.
Embed from Getty Images
Rightly, Cummins has been given the lion's share of the credit for this welcome change of mood from, say, even four years ago, when Nathan Lyon was rabbiting on about "ending careers" or four years before that when then captain Michael Clarke told tailend batsman Jimmy Anderson to "prepare for a broken f…ing arm."
On his appointment to replace Tim Paine, Cummins had promised that he team would play with a smile rather than a snarl, and so it has.
He himself has been engaging, thoughtful, open and informative with the media, and told Hoult that he was well aware that the sports public wanted the tam's image to improve, and that excessive sledging was not in anyone's interests.
"You have to be aware of it," he said. "From a couple of years ago it was obvious that the world wanted all cricket teams, particularly the Aussie cricket team, to tone it down a little bit.
"I keep encouraging all of our players to be themselves. They do not have to try to impress anyone or sledge just because it might have been done like that in the past. Just be themselves.
"No doubt the first Tests have been pretty smooth sailing and it (sledging) is something to keep an eye on.
"But I have been really proud of how the lads have conducted themselves so far.
"If I need to pull someone up I will, but everyone is an adult here. They have heard it loud and clear from the outside what is expected from us and from cricket fans in Australia."
Cummins has performed to his usual high standards as a player – he remains officially ranked as the world's No 1 bowler – which together with his leadership makes him a strong candidate to win any vote as Australia's most popular and admired international sports figure.
But he wouldn't necessarily win it – in fact at this stage, he almost certainly wouldn't.
That's because just as he is finishing off his current campaign, tennis champion Ashley Barty is beginning her next one – to win the Australian Open.
Barty has been the Queen of Australian sport – by a clear margin – for at least three years now, holding the No 1 ranking for most of that time and winning the French Open and Wimbledon and a slew of other tournaments.
But it has been her off-court personality – her humility, modesty and honesty, her very Australian-ness, if you like – that has kept her at the top of the popularity charts.
As I have written in my updated book on her life and times, BARTY: Much More Than Tennis  – which has ended up in a lot of Christmas stockings, pleasingly – her unfolding narrative continues to resonate with unusually intense overtone of national pride and inspiration, community morale, cultural issues ancient and modern, the importance of family and friends, the regard for humility and grace over rampant ambition and avarice, the escalating battle for gender equality, the banishment of the scourge of the ugly parent syndrome and perspectives on fame and fortune.
Lessons in life, in other words.
If she can become the first Australian to win her own tournament since 1978 – and there is no good reason to bet against her – these sentiments will go through the roof, perhaps even more so than when she triumphed on the lawns of London just over six months ago. And that was just about as big as it gets.
Embed from Getty Images
Image at this stratospheric level of elite sport can be a fragile commodity, as the world's best male player, Novak Djokovic, has learned so painfully over the past week.
He and Barty hold precisely the same rarefied ranking on paper but in the minds of the people who watch them go about their work they may as well exist in parallel universes.
I have always had a certain amount of sympathy for the Djoker, very aware that he does have a way of rubbing people up the wrong way, but never quite convinced that his behaviour is as egregious or as offensive as his many critics would have it.
However, it is impossible to cut him much slack over the vaccination/visa row that has become a global controversy with very few winners whatever the outcome.
If he has not exactly gamed the system then he has clearly played fast and loose with the rules that apply to everyone else, relying on his celebrity status and importance to one of Australia's biggest public events to obtain special treatment.
It has aroused a level of hostility never before seen in an Australian sporting context, not even the infamous Bodyline cricket series nearly a century ago.
And now it sems even his colleagues – the other players – are jack of his sense of entitlement. Enough said. Sending him on his way is the only correct course.

AS a committed fan of the Big Bash from the day dot, I have very mixed views on its current status. Yes, the show should go on if at all possible – I still tune in most nights – and Cricket Australia should be applauded for making that happen against all the odds. However, it has become just a bit farcical with so many unrecognisable players and teams taking the field with next to no chance of winning – and it's dragging on too long. Even the players have just about had enough, some – hello, James Pattinson – walking away from their lucrative contracts for flimsy reasons. The whole circus cannot finish soon enough.

BEST wishes to my long-time former colleague Scotty "Keep Punching" Palmer, who has been doing it very, very tough in hospital for the past few days. Scotty, well into his 80s now, was one of the pioneers of multi-media sports journalism, making his name in newspapers but later also earning a high profile on TV – an extremely common arrangement nowadays.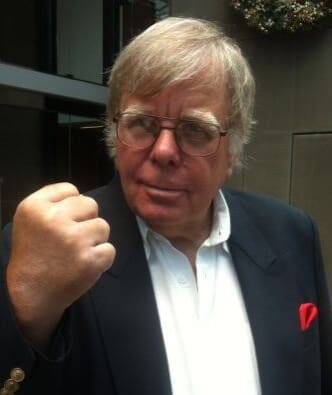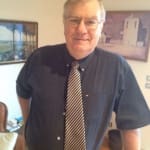 Author:
Ron Reed
RON REED has spent more than 50 years as a sportswriter or sports editor, mainly at The Herald and Herald Sun. He has covered just about every sport at local, national and international level, including multiple assignments at the Olympic and Commonwealth games, cricket tours, the Tour de France, America's Cup yachting, tennis and golf majors and world title fights.
Comments
comments
0 comments