---
Reading Time:
4
minutes
SEVEN DAYS IN SPORT: Yes, footy umpires need more respect but that doesn't mean the whole system should be dismantled, writes RON REED.
WHY am I not altogether surprised by this? The footy umpires are at the centre of the hottest controversy of the season so far – "arms out is 50, mate" – and someone wants to dismantle the whole system and start again.
Well, not just "someone" – Eddie McGuire no less. The loudest voice in the game, if not quite as influential as he perhaps was up until not long ago.
Usually, anything Eddie proposes attracts its fair share of attention – his personal credibility built up over many years guarantees that – but this one doesn't appear to have grown many legs since he launched it on late-night midweek TV, where the audience is limited.
That's because bits and pieces of it will find a certain amount of support but in its entirety it is completely over the top.
The Maguire plan – which the media heavy-hitter and former Collingwood boss has formally put to the League for consideration – calls for five teams of nine umpires to each work together every week, all with equal responsibilities regarding free kicks, and doing away with traditional goal and boundary umpires.
As well, he would scrap the centre bounce, award goals for kicks that hit the post – a couple of chestnuts that regularly bob up on the agenda without ever going any further — and pretty much ban players and umpires from talking to each other. He even wants the umpies to be dressed differently, for reasons best known to himself.
Embed from Getty Images
It is the most radical reform ever proposed.
That in itself is one good reason why it is unlikely to ever see the light of day.
The fans – the most important stakeholders – usually arc up against changes to the rules and the fabric of the game they have grown up with, even when they are introduced one at a time, every now and again, and with the best of intent.
The product is extremely popular and in very good shape – I have been paying more attention to it, and enjoying it more, so far this year than I have for a long time – so major surgery to it would be as unnecessary as it would be unwelcome.
What's wrong with the contemporary and mostly traditional umpiring configurations with their specialist skills? If it ain't broke …
Where McGuire's heart is in the eight place, of course, is his push for umpires to be better recognised and rewarded in accordance with their importance to the game, although even that does not entirely align with the old theory that the best adjudicators are the ones who are the most invisible, whose work is rarely noticed because there is so little to complain about.
It is probably inevitable that they will become full-time professionals eventually and that will be a good thing.
What is not in dispute in any shape or form is that the AFL is on the right train with its campaign to improve respect for umpires, who are said to be a dying breed in grassroots and junior footy – a crisis in the making if it is not adequately addressed.
So persuading players at AFL level to not show dissent at decisions – thereby setting the example – is a wise move, although not a simple one.
They have to be careful not strip the game of one of its key ingredients, emotion.
That's why the arms-out decree is proving to be so contentious – it is penalising players too harshly for what is more often than not just a gesture of frustration rather than a deliberate show of aggression towards the decision-maker.
If it is to be penalised at all, then 50m is far too much especially given what the ramifications can be in a close match, the Grand Final obviously no exception.
A premiership could be lost over something as trivial as a harmless gesture, so the current state of play, while commendable in its ambition, is an over-reaction and needs to be watered down.
That said, the players, after some initial confusion caused by inconsistency on the umpires' part, seem to have got the memo and are mostly on board with it.
As Richmond veteran Jack Riewoldt said, they mightn't like it – and he definitely doesn't, saying it is just human nature – they're just going to have to live with it, like they do with every other rule change.
However, that doesn't mean it cannot and should not be made a bit easier for them.

PREDICTABLY, Wimbledon has copped plenty of flak for its decision to bar Russian (and Belarusian) tennis players, but the world's most prestigious tournament should be applauded for taking the moral high ground. Certainly, superstar Daniil Medvedev and is compatriots are not personally responsible for the war on Ukraine, but the world – sport no exception – should be using every possible means to express outrage at the atrocities being committed by Russia, and if a handful of tennis players are collateral damage, that's too bad. In itself it won't have any direct effect on Putin the pariah, but it's still better than sitting back and doing or saying nothing in protest.
Embed from Getty Images

SPEAKING of the Ukraine hostilities, not enough applause has been forthcoming for champion jockey Craig Williams who devoted half a week – 96 hours all up – in flying to the war zone with his Ukrainian wife Larysa to deliver trauma kits to defence forces. Larysa's family still live there, so it was an emotional – and brave – project to take on. Williams kept the trip under wraps until he got back, seeking no publicity. It will, however, enhance his already admirable image as not only one of the best two or three race riders in the land, but a very good advertisement for racing in every way.
Embed from Getty Images

MELBOURNE boxer Michael Zerafa appears to have put himself in line for a world title fight after easily disposing of the unbeaten Isaac Hardman in two rounds during the week. If that does indeed transpire for the talkative middleweight who likes to call himself "Pretty Boy" it will be a remarkable comeback after a lot of loud talkers declared his career over after he controversially pulled out of a much-hyped contest with the emerging and popular Tim Tszyu last July. And if he does manage to annex the IBF belt with Tszyu – his most outspoken critic – still wondering when his chance will come, it will be the height of irony. In any event, it is another tick for the fight game in Australia, which is in unusually good shape.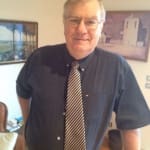 Author:
Ron Reed
RON REED has spent more than 50 years as a sportswriter or sports editor, mainly at The Herald and Herald Sun. He has covered just about every sport at local, national and international level, including multiple assignments at the Olympic and Commonwealth games, cricket tours, the Tour de France, America's Cup yachting, tennis and golf majors and world title fights.
Comments
comments
0 comments