---
Reading Time:
8
minutes
SEVEN DAYS IN SPORT: In footy, a single win can sometimes be worth much more than just the four points, says Chief Writer RON REED:
ONE of the problems with watching so many more games of footy than usual because there's so little else to do is coming up with reasons to barrack for one team or the other when, really, you'd prefer to see them both lose.
It's easily solvable when Collingwood are playing – you'd rather see anyone beat them, even Richmond or Essendon, if we must.
But Adelaide v Hawthorn? Who really cares?
Well, there's something to be said for watching a bedraggled underdog in any sport rise from the dead, salvaging honour from the jaws of humiliation in the nick of time.
And that, of course, is exactly what transpired when the Crows prevailed by 35 points, breaking a 16 match drought, and avoiding the ignominy of becoming the first team in the AFL era to go through a season without winning a game, a fate last suffered by the late, long-lost Fitzroy in 1964, when it was still the 12 team Victorian league.
The old Lions, although they boasted an honourable history as an inaugural member of the VFL and won eight premierships in their first 48 years, knew more about droughts than most clubs by the time they were consumed by Brisbane after the 1996 season, their 99th in the competition.
Their slow march to the gallows was painful to witness for many of us who regarded them — some sympathetically, some patronisingly – as our "second" team," likeable battlers with attractive colours, a rousing song and an upbeat identity thanks to a colourful cohort of showbiz personalities (hello Bert Newton) who congregated around them.
Watching the Crows rejoice the other night brought back memories of the day I watched Fitzroy shake a defiant fist in the air for the final time, and what a pleasure it was to see them do it.
The proud old club was Australian sport's dead man walking for the final two years of its existence, winning only two games in 1995, the second (against Adelaide) in round eight and winless again when they reached round eight the following year, meaning they had gone a full year without saluting, usually losing my massive margins.
Nobody expected anything different when they hosted Fremantle, who had been in the competition only two years, at the then-dilapidated old Western Oval, the last of a range of briefly-occupied "home" grounds, on May, 18, 1996.
Coached by the little-known Mick Nunan, a South Australian who had played one VFL game with Richmond, and with a playing list pretty much devoid of genuine star quality, the Lions had so little cachet that only just over 5000 spectators turned up.
The few media who attended were, mostly, far less interested in the match than in conducting a death watch, asking the remaining loyal fans what they wanted to happen to their club given that it was now certain it could not be saved in its traditional form.
Embed from Getty Images
Most said they wanted to fight on, alone – a forlorn hope.
Their situation was so melancholy that the pre-match and half-time official functions, hosted by President Dyson Hore-Lacey, QC, a prominent barrister with a fierce love for the maroon and blue colours, were conducted in a funereal and slightly angry atmosphere.
As the guests sat down to their meals of stuffed veal and vegetables, cheese and fruit and chardonnay and beer – which the directors and staff paid for themselves – Hore-Lacey said he had not given up on miracles, but admitted a merger was inevitable, preferably with North Melbourne but with seven other clubs expressing interest.
Bitterly, he said there were other clubs trying to sabotage Fitzroy's attempts to determine their own fate and warned them to desist or they would be exposed as the hypocrites that they were.
You had to feel sympathy for Hore-Lacey, who was waging a losing battle for morale among his own troops, on and off the field. One supporter told me he had watched the president walk to his car after a recent game at Whitten Oval. "It was in fading light and he was stooped over with both hands in his pockets," he said.
"He looked like he was walking to his grave. He had the weight of the world on his shoulders."
I watched the second half of the game standing on the sparsely-populated terraces with former Essendon star John Birt, formerly Fitzroy's chief executive and now the marketing manager.
Early in the first quarter Fitzroy lost its captain Brad Boyd and another player to injury and Fremantle hit the front. It looked like the familiar script was firmly in place.
'But the Lions had showed against Carlton the previous week that they would at least have a crack, and now they were demonstrating that they could play better than expected too, opening up a six goal lead.
But when they got the wobbles slightly in the last quarter, Birt looked away in anguish. "I can't watch," he said.
When the siren allowed him to breathe again, with the Lions 31 points up, the jubilant atmosphere was worth bottling. With the theme song, to the tune of the French national anthem, blaring out over the PA, a crowd formed in front of one of Birt's merchandise stalls.
I watched a man buy a Lions print and then stand there at length, silently staring at it. If this was to be his team's last-ever victory, he had something to remember it by.
In the rooms, Nunan didn't even look excited, and asked if he felt it, he said: "I just hate defeat." He added that the last thing he wanted was for one win to be treated like a premiership – which was exactly what was happening outside.
But even he couldn't fail to be moved by all the rejoicing. "They are the passions of the people, if you like, and I always like to think this game and the clubs belong to the people and not to corporate entities," he said.
He got no argument. But a month later, the merger with Brisbane was announced – and Nunan resigned on the spot, leaving former Footscray player Alan McConnell to coach the last eight games, including, ironically, the final farewell far from home in Perth against, yes, Fremantle.
There had been no more wins. Indeed, there was now no more Fitzroy.

TWO young liquored-up footballers away from home getting on the tear in the early hours when their next game is a week away, and they're highly unlikely to be required to play in it anyway – well, what a shock! You'd be surprised if it didn't happen.
But that would be in the normal world. The old one. And this is anything but.
That's why it is just not possible to cut any slack for Richmond's two young idiots, Sydney Stack and Callum Colman-Jones (whoever he might be), for their disastrous decision to ignore the covid protocols in favour of an excursion to a strip club outside the club's Gold Coast hub.
Heavy fines and lengthy suspensions? They can regard themselves as extremely lucky not to have been sacked, if not by the club then by the League.
By now, after so many previous breaches, major and minor, of the rules by players, coaches and others from a wide range of clubs, there is simply no way they could have been unaware of what the potential ramifications were, even if they are just immature kids – in Stack's case, a problem child with a history, apparently, of needing his hand held.
Fringe players both, they should not be surprised if their careers do not recover.
Most people are happy to go along with whatever it takes for footy to continue to provide desperately needed entertainment for us all – up to a point.
But this, of course, is another example – probably the most egregious one yet – of why there is such a damaging perception that the AFL community and their families are simply kicking back on enjoyable holidays far from the Victorian war zone while everyone else is doing it tough. That might be unfair to 99 per cent of them, but it just keeps getting harder to refute and the fact these two were able to get on the juice in the first place at an official function just amplifies it.
Irresponsible behaviour looms as an equally dangerous threat to the season staggering across the finish line than new outbreaks of the virus might be. In every way, it's just a terrible, embarrassing look for the game, not just the club and certainly not just for the two stupid individuals. If there is a next offender, no penalty can be stiff enough.

IT GOES without saying that having acquired arguably Australia's biggest sporting event the Queensland Government will pull out all stops to make a success of the AFL Grand Final, and not just because the rest of the country – especially the traditional footy states – will be watching hawk-eyed for any missteps. An important international audience will be tuned in, too.
That will be the International Olympic Committee and its 200 or so national constituents who will decide the venue for the 2032 Games, which Queensland also covets. They had become warm favourites to get it, too, until the pandemic arrived, forcing the State Government to put the bid on hold indefinitely. However, it is still crucial that they do everything right between now and when the IOC vote is taken, which will be on a so far unspecified date between 2021 and 2025.
The Queenslanders made a pretty good fist of their practice run with the Commonwealth Games on the Gold Coast two years ago and in general see themselves as a bit of a sporting powerhouse these days.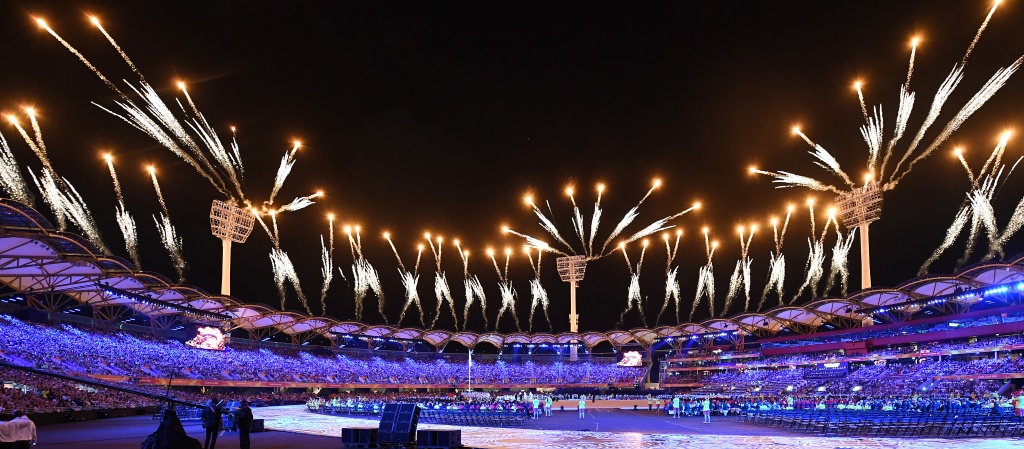 Like most other states – Victoria the notable exception – they have their own sports Hall of Fame, and take huge pride in it. As they are entitled to do, given it boasts such names as Rod Laver, Greg Norman, Cathy Freeman, Mick Doohan, Anna Meares, Susie O'Neill, Roy Emerson, Matthew Hayden. Kieran Perkins, Grant Hackett, Pat Rafter and Karrie Webb.
But hang on – they also claim footballers Leigh Matthews, Jonathan Brown and Chris Scott, among others, and cricketers Allan Border, Greg Chappell, Ray Lindwall and Jeff Thomson, who are all blow-ins. Still, I suppose if Victoria had such an organisation, it would be tempted to include Freeman, who was a Melbourne resident when she won that Olympic gold medal and still is.
Anyway, good luck to them with the Grannie – just as long as they don't think they can make a grab for th Melbourne Cup or the Boxing Day Test.

AS foreshadowed in this space a week ago, cyclist Michael Matthews – one of Australia's three best rod races currently, along with Richie Porte and Caleb Ewan – has walked away from his German team Sunweb after being dumped from the Tour de France, in which he is a past winner of the green jersey for best sprinter.
Matthews has rejoined Mitchelton-Scott, where he spent four productive years before joining Sunweb. This is a huge "get" for the Australian outfit, whose stocks of home-grown riders have diminished to the point where none have made the eight-man team for the Tour that is currently underway.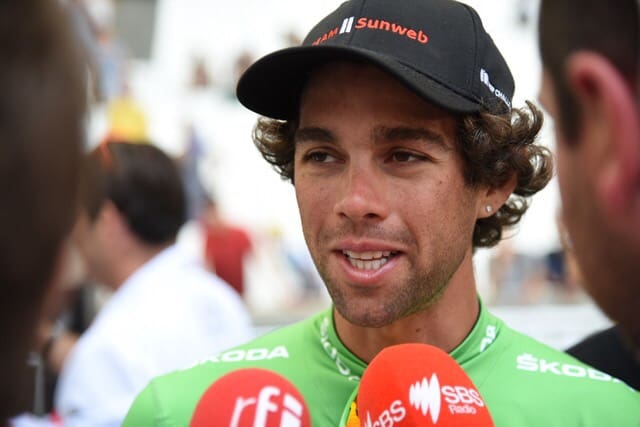 Team owner Gerry Ryan and his management executives have also had to watch another of their former stars, Ewan, win a stage in the first week, adding to the three he claimed last year after joining the Belgian Lotto-Soudel team. He is now a star, some observers believing he can make a realistic assault on the 12 stage wins accumulated by Australia's best-ever sprinter Robbie McEwen.
"Pocket rocket" Ewan's departure wasn't all that amicable, so the politics would probably preclude him following Matthews back "home" – but it's what Australian cycling fans would like to see. So you'd like to think the team's new manager, popular, smooth-talking Irishman Darach McQuaid, would at least check out the chances.

LONG LIVE THE BIG BASH … WHETHER CHANNEL 7 THINKS ITS UP TO SCRATCH OR NOT. INDEED, IF WE'RE STILL LOCKED DOWN OVER SUMMER IT WILL BE INDISPENSABLE.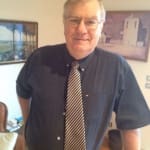 Author:
Ron Reed
RON REED has spent more than 50 years as a sportswriter or sports editor, mainly at The Herald and Herald Sun. He has covered just about every sport at local, national and international level, including multiple assignments at the Olympic and Commonwealth games, cricket tours, the Tour de France, America's Cup yachting, tennis and golf majors and world title fights.
Comments
comments
0 comments