---
Reading Time:
5
minutes
AN UNUSUAL new event on the Victorian flat racing calendar has proven to be a big success for a bush club that knows how to sell a good idea, writes RON REED:
BILL Gibbins had only two bets at the Warrnambool races last Sunday – and backed two winners. One was that the newest race on the Victorian racing calendar – and one of the most unusual and colourful – the Jericho Cup would be a success and there is no shadow of doubt that it was. And in his sole visit to the bookies, he came up with the winner of the new event, a New Zealand-bred iron horse named High Mode.
The winner paid a handy $8 but the money was the last thing on Gibbins' fertile mind. He's not short of that after selling his transport business to trucking tycoon Lindsay Fox  in 2006 for many millions, a decent slice of which he has poured into financing this new race for reasons that have nothing to do with making a profit but with honouring the Australian servicemen who fought in the 1914-18 Great War – and the tough horses who helped them.
Gibbins, 71, a knockabout character who seems to be universally regarded as a top bloke, has put up $1.2m – or $300,000 a year for four years – to get the Jericho Cup off the ground and personally convinced the Warrnambool Racing Club and Racing Victoria to support it.
It is unique in that it is over 4600m, or nearly three miles, which is a third longer than the Melbourne Cup and it was run over the ground used for the 'Bool's famous Grand Annual Steeplechase in May, which involves leaving the course proper and twice climbing a challenging hill in a paddock, only this time there are no jumps to negotiate because it's a flat race.
Gibbins decided that the handsome seaside town would be the ideal place to base his "baby" and he was right. There is no more enthusiastic bush racing venue in the state and the three-day May carnival, which is the epicentre of jumps racing, attracts thousands of visitors from far and wide.
At a club that knows how to get things done, they loved this idea the moment they heard it.
Gibbins wanted a race to commemorate the 100th anniversary of the original Jericho Cup, which was run over three miles in the desert sands near the city of that name in Palestine with the object of diverting attention from the Australian Light Horse's imminent offensive against the Turkish enemy, the famous charge at Beersheeba.
It was won by a tough-as-nails warhorse named Bill the Bastard, who was famous for his headstrong nature and incredible endurance and whose heroic contributions to the battles being fought were recognised by prolific author Roland Perry in a book published in 2012.
Gibbins got the book as a gift and didn't open it for weeks. When he did, he couldn't put it down. And the idea for the rebirth of the Jericho Cup was the result.
Perry is not a racing man but he was there on Sunday, unmissable in his white suit, hat and shoes. The book has been a huge success, selling almost 100,000 copies, he said, the fifth-best of his 34 books, and not all that far off his best seller, a biography of Don Bradman which has shifted 165,000 copies. These are massive numbers in Australian publishing.
The promotion was not without its risks but everything fell into place as a long build-up gathered pace, with a field of a dozen horses – all to be ridden by highweight jockeys, some of them jumps specialists – capable of being competitive over the challenging distance being assembled, as well as enough reserves to fill a "repechage" with the winner of that guaranteed a start in next year's Cup.
But would enough people show an interest in a race with a distinct whiff of novelty?
At the 'Bool? Never in doubt. Despite the rain bucketing down all night, the weather gods did the right thing and almost 5,000 locals and visitors turned up, creating a party atmosphere – but without overpowering the wartime theme.
Before the big race, half a dozen mounted horsemen in World War 1 uniforms lined up in the mounting yard for both the national anthem and the Last Post plus a minute's silence which made the ceremony seem like a cross between Australia Day and Anzac Day.
As always happens during the Grand Annual, the field was given a loud ovation as they galloped past the grandstand for the first time.
Halfway through, one of the favourites, The Dominator, tried to burn off the rest but knocked up long before the finish, walking across the line with another favorite, Gold Medals, who won the Grand Annual this year but couldn't get all the way around this time with 70kg on his broad back.
But no harm was done and Racing Victoria's senior executive Greg Carpenter was as thrilled as everyone else with what unfolded. "It was a great race," he said. Asked whether 70kg was a bit unfair on a horse over such a long distance, he said: "They carry it in the Grand Annual – and have to jump. It's a highweight race."
Nobody disagreed that races with a point of difference, something new and interesting, are what the sport needs – and they're starting to materialise. Sydney's mega-rich sprint The Everest is certainly one example and the recently-announced mile race to be shared around the Melbourne metropolitan tracks is another.
Now the Jericho Cup appears to be here to stay. But maybe there is scope for making it bigger and better. Some at Warrnambool believe it has the potential to be given a Saturday date without competition from a metropolitan meeting, which might be a trifle ambitious – but it is certainly off to a bright start. Others think it would be better placed mid-January when the town's population increases by thousands of holidaymakers.
The one certainty is that it will be around for at least the four years to which Gibbins has committed. "It's exceeded what I hoped for in four years in one," he said. "When I was in business and I heard someone say something would be a win-win I always knew I was about to get shafted, I just didn't know by how much. But win-win is what this is, already.
"The reason I said four years? I'll give it four and if people haven't woken up by then that it's a great idea I'll just give it the arse. I'll be 75 by then and I can't keep changing the world."
He hopes if the old soldiers are looking down from somewhere, they will be as proud as he is.
"They got shot at, they lost arms and legs that got amputated with the help of a bottle of whisky and a hacksaw. These guys went through heaps and maybe they'll think they didn't die in vain," he said.
"People in this country take freedom for granted. They think it all just happened. It didn't.
"We have a proud history and we should be celebrating these soldiers."
And, of course, the four-legged heroes as well – so take a bow, Bill the Bastard.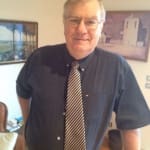 Author:
Ron Reed
RON REED has spent more than 50 years as a sportswriter or sports editor, mainly at The Herald and Herald Sun. He has covered just about every sport at local, national and international level, including multiple assignments at the Olympic and Commonwealth games, cricket tours, the Tour de France, America's Cup yachting, tennis and golf majors and world title fights.
Comments
comments
0 comments