---
Reading Time:
3
minutes
VIRAT KOHLI, the world's best batsman, is nobody's bunny – or is he? One Australian bowler might beg to differ, says chief writer RON REED:
ALL HAIL the new Kohli killer!
Virat Kohli's dismissal on the first morning of the first Test was a huge moment for everybody on both sides and no-one more than Pat Cummins, who had him brilliantly caught in the gully by Usman Khawaja for just 3.
It took Cummins just three balls of his first over to remove the Indian captain, who is the world's best batsman with a formidable record at Adelaide Oval and the player around whom this challenging series is expected to revolve.
Previously, Cummins had bowled only one delivery to him – and that got him out, too, for just 6 during the Ranchi Test in India in March last year. In other words, Cummins has now got Test cricket's main man twice in four balls without conceding a run. Not a bad "bunny" to have!
What's more, he tipped this – sort of.
Interviewed on Channel 7 recently, he said: "My brave, bold prediction; I'd say I think Virat Kohli is not going to get a hundred and we are going to knock them off over here."
A day or so later, Cummins was biting his tongue – hard. That wasn't quite what he was trying to say, he said. It was wishful thinking, in that he would love to think he and his peers could keep Kohli century-free for the series. "He's a really good player … there is a really good chance he's going to score one against us sometime," he said, well aware the words could come back to bite him on the bum.
Perhaps – but it's first blood to the talented young Australian, and who's to say it won't stay that way?
Kolhi's wicket was one of three crucial contributions that made Cummins the standout hero of Australia's impressive day at the office. He also broke the frustrating seventh-wicket fightback when he accounted for Ravi Ashwin with a very old ball, allowing him to finish with the best bowling figures of the innings, and then threw down the stumps from side-on to run out century-maker Cheteshwar Pujara off the last ball of the day.
This stunning piece of athletic brilliance rivalled and perhaps usurped Khawaja's catch for the play of the day.
This was all just more confirmation that although he is still playing only his 15th Test, exactly seven years after his first one, he is a genuinely formidable force at the top level of the game.
Indeed, if he is not yet the best cricketer currently wearing a baggy green – overlooking Steve Smith and, perhaps, David Warner – the day might well come when he will be.
You don't need a very long memory to know that. In his two previous Tests, on the ill-fated tour of South Africa earlier this year, he took 16 wickets – 4-78 and 3-67 in Cape Town and 5-83 and 4-58 in Johannesburg, as well as scoring his first half-century.
Before that, he took 23 at 24 apiece during last summer's Ashes. And not forgetting his 6-79 on debut, also in South Africa.
He came to Adelaide with 66 at 23.81 from 14 outings as well as 365 runs at better than 20, which doesn't quite make him the new Keith Miller, of course – even if he does bear more than a passing resemblance to the charismatic superstar all-rounder of the post-war years – but does suggest that, at just 25, he has plenty of still unfulfilled potential if his body can keep it up.
He is seriously quick – the Kohli ball stopped the speed-gun at 145kph – and confuses batsmen by both angling the ball into them and moving it away off the seam. He has played a number of valuable innings and fields as well as anyone.
Shane Warne, an astute judge, labelled him "the dangerman" some time ago and doubled down in his preview of this match, writing: "Mr Under-rated for me. I think he's a superstar, got a huge heart and always takes the big wicket. Is the go-to man and I expect another big series from him."
Assisted by sticky-fingered fielding and some pretty shoddy batting, Cummins, Mitchell Starc and Josh Hazlewood  – and Nathan Lyon – were superb after being consigned to bowling first on the usual Adelaide flat-top and in debilitating 38 degree heat.
They certainly didn't lack aggression and if it was tough, combative old-school cricket, played in the right manner, that the fans were looking for, then that was well and truly delivered.
After all the angst of the last few months, this was a very positive day for Australian cricket.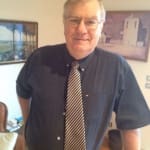 Author:
Ron Reed
RON REED has spent more than 50 years as a sportswriter or sports editor, mainly at The Herald and Herald Sun. He has covered just about every sport at local, national and international level, including multiple assignments at the Olympic and Commonwealth games, cricket tours, the Tour de France, America's Cup yachting, tennis and golf majors and world title fights.
Comments
comments
0 comments