---
Reading Time:
7
minutes
THE WEEK THAT WAS: HE might not always be right but leading commentator Robert Walls might be on the money when he says his old team, Carlton, are driving the fans away, says Chief Writer RON REED:
ROBERT WALLS REMAINS one of footy's most astute commentators, which is no surprise given his massive experience: Fourteen years as a player with Carlton and Fitzroy, including three premierships, 15 as a coach with Fitzroy, Carlton, Brisbane and Richmond, for another flag, and many years in all forms of the media, all of it stretching back more than 50 years, to when he started with the Blues as a 16-year-old rookie. He even trained his dog to write a book.
Well, that's this column's opinion, anyway. In Perth, they beg to differ. They are enjoying pointing out that in his pre-season prognostications, Wallsy tipped West Coast to win the wooden spoon. Eight rounds in, the Eagles are on top of the ladder. He also said that last week's confrontation with the reigning premiers Richmond would be the club's biggest match in five years and has since been gleefully reminded that the Perth boys played in a Grand Final three years ago and have been finalists for the past three years. Ahem. He has now changed his wooden spoon tip to either Carlton or St Kilda. "Maybe that'll make them happy," he said.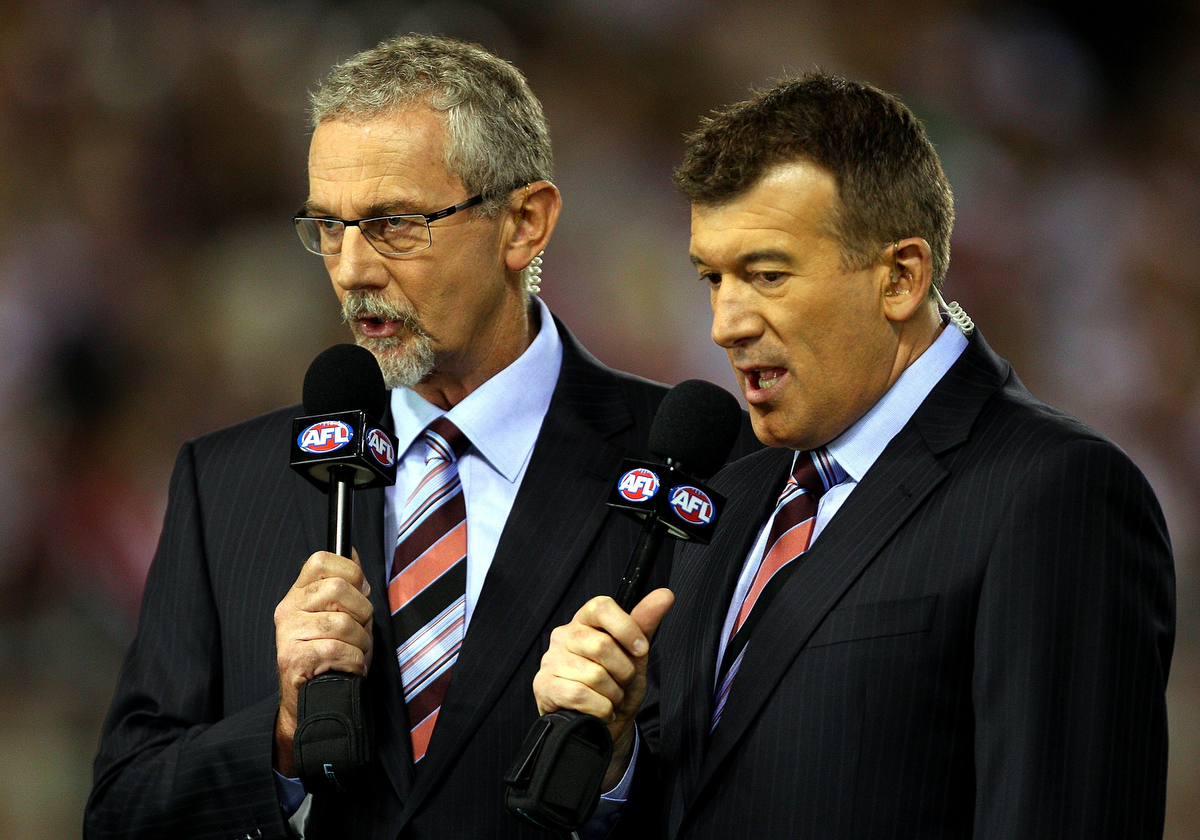 Walls remains a Bluebagger at heart. And that's why his latest offering is so alarming, especially to his fellow travellers – this column included — but also to the AFL, which must surely be concerned by the lack of any tangible progress in this famous old club's attempts to rehabilitate itself. Walls says Carlton are in danger of losing a generation of supporters as young fans – those who cannot remember the glory days that ended with the last of 16 premierships two and a half decades ago – lose patience.
He was among the Blues supporters who sat through – up to a point – the demoralising 109-point defeat by Melbourne at the MCG, making it 17 defeats from the past 19 games and returning the club to the bottom of the ladder after a one-week rise to second last courtesy of the win over Essendon the week before. It was an unmitigated disaster.
But the worst part of it, Walls said on Fox Sports News, was watching other supporters in the old dark navy colours walking out throughout the second half, in which Melbourne kicked 15 goals to two. "As every Melbourne goal went through there would be 20 Carlton supporters get up, grab their kids, put their thermos in the bag … you can't blame them," he said. "They're going to lose a generation of supporters. I heard on radio one passionate Carlton supporter say he takes his three kids every week. He said his kids don't want to go any more. Kids want to have some wins, they want to feel good about themselves. I've got seven grandkids and one of them has swung to the Tigers – and I can't blame her because she wants to see her team win. I am really concerned about where they're at because it's been 23 years since they won a premiership."
Walls's observations are a reminder of how the mighty do fall in footy. Carlton and Essendon have won more premierships, 16, than any other club in the VFL and AFL. But former Bombers star Matthew Lloyd said the other day that Essendon, who haven't won since 2000, was "no longer a great club." Walls said exactly the same sentiment applied to the Blues. "And they haven't been for a long time." The club membership is believed to be about 50,000, which is a long way behind the heavy-hitters, Richmond, Hawthorn and Collingwood.
Coach Brendan Bolton continues to plead for patience, but he is now in his third year in the job and he and his troops are continuing to go backwards, not forwards. In his first year they finished 14th with seven wins, then 16th with six and now they're 18th and no good things to scrounge any more wins. However, he is receiving the patience he is asking for, at least from the club's administration, which has locked him in to the end of the 2020 season. Board member and former captain Chris Judd said: "The club sees him as a long-term coach. He sees it as a long-term contract. He does have the comfort of next year – he is the coach next year."
The Blues can justifiably claim that Bolton is at the mercy of a heavy injury list and a deliberate "reset" or "rebuild" which has seen a massive turnover of playing personnel. But they still had a higher average age and games experience than Melbourne, which was also the case when they were beaten by the Western Bulldogs and the Gold Coast Suns earlier in the season.
Bolton, of course, is coaching at the senior level for the first time, other than a handful of games sitting in for Alistair Clarkson at Hawthorn. He has also never played at senior level, which is still a rarity in the AFL. The only other one currently is Brisbane's Chris Fagan, who is also battling to avoid the wooden spoon, despite some encouraging progress. The other most recent one was Brendan McCartney who lasted three seasons at the Western Bulldogs, finishing in the bottom five every time with the basis of a team that were premiers two years later. In this more sophisticated day and age, should it matter if a well-prepared and smart coach has not played AFL? Probably not – but the fact remains no-one in that category has ever won a flag. That won't be changing any time soon.

WHILE AUSTRALIAN cycling fans would be disappointed that our only World Tour team, Mitchelton-Scott, failed to win the Giro after leading into the third last stage with British rider Simon Yates, there has been a lot more for them to cheer about.
Three young Australian riders have emerged with their reputations enhanced, or in one case, created. That one is Ben O'Connor, who was unknown to all but the sport's aficionados when the race began in Israel three weeks ago, the others being the more familiar Rohan Dennis and the also fairly obscure Jack Haig.
After 18 stages, Dennis, riding for Cadel Evans's old team BMC, was looking at a top 10 finish, sitting seventh, just over five minutes behind Yates, while O'Connor, riding for Dimension Data, was five places and almost another three minutes further back as well as third in the young rider classification.
Both ran into strife on the 19th stage as Chris Froome tore the field apart, Dennis slipping back into 13th place and O'Connor crashing out with a broken collarbone.
However, their performances up till that stage had been outstanding, especially Dennis, winner of the individual time trial during the week and a strong performer in the mountains, and now confirming what many have suspected for some time, namely that he has a realistic future as a General Classification rider – in other words, that he might soon be a contender to win one of the big tours. "Many have believed this was his big chance to prove that and he has certainly done so," says Sportshounds cycling expert John Trevorrow. "He looks set to be a force in the future. His time trial win, beating some of the finest specialists in history was pure class and really shows that he has come of age."
O'Connor, 22, is another to roll off the seemingly endless production line of young talent in Australian cycling. He didn't gravitate to the sport until four years ago when he was given a road bike in his final year at school in Western Australia and immediately took it for long rides flat chat, returning exhausted but exhilarated. He was soon noticed by well-known Victorian mentor Andrew Christie-Johnson, owner of the Avanti Isowhey team whose alumni include Richie Porte, Nathan Haas, Campbell Flakemore and Haig. Dimension Data followed through quickly and a rousing seventh place, including a stage win, against an accomplished field in the recent Tour of the Alps earned him a crack at the Giro, where he was an eye-catcher before his fall. "He has the talent to become one of the elite riders in the next couple of years," says Trevorrow.
Haig, 24, is the only Australian riding for Mitchelton-Scott in the Giro and impressed with his strong support for Yates on all terrains. He comes from Bendigo, which is also team owner Gerry Ryan's home town, so his efforts have not gone unappreciated.

CRICKET administrators are casting around for votes on whether to scrap what is probably the game's oldest tradition, the coin toss for choice of whether to bat or bowl first, in Test matches. They seem to be not getting much support for the idea, and rightly so. The theory is that visiting teams should always have the option, thus ensuring that pitch preparation is less of a factor, especially in places where conditions are always likely to favour home teams. But diverse pitch conditions are part and parcel of the challenge of Test cricket and the toss – which has been used since the very first Test in Melbourne in 1877 – introduces an element of chance to a sport in which a little quirkiness has always been welcome. In any case, the change has been in operation in English county cricket for two years and has made very little difference to anything. Leave it be.

SPORTSMAN OF THE WEEK: South African AB de VILLIERS was universally applauded for a magnificent career when he retired from international cricket this week. He has been not just one of the all-time great batsmen but arguably the most entertaining one of at least the 21st century.
WINNER OF THE WEEK: Melbourne Storm coach CRAIG BELLAMY has found himself at the centre of a tug of war between his club and the cashed-up Brisbane Broncos, which is like to see him earning as much as $5m for the remainder of his superb career whichever way he jumps.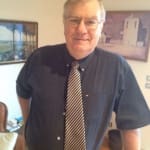 Author:
Ron Reed
RON REED has spent more than 50 years as a sportswriter or sports editor, mainly at The Herald and Herald Sun. He has covered just about every sport at local, national and international level, including multiple assignments at the Olympic and Commonwealth games, cricket tours, the Tour de France, America's Cup yachting, tennis and golf majors and world title fights.
Comments
comments
0 comments