---
Reading Time:
3
minutes
WE MUST have all been through it. The painful experience of going to the footy with a mate who barracks for the opposition. Win or lose, it's a no-win situation. LAWRENCE MONEY calls it "Sleeping with the enemy":
ONE OF the longest four-and-a-half hours of my life was not spent in some foreign airport, waiting for a delayed flight in a lounge without food or entertainment – it was at the Princess Theatre where my then-infant daughter Samantha was one of scores of kids performing in a "calisthenics concert".
I could see what was coming when I perused the program – there were 235 acts (that is not a misprint) and to my bleary eyes, every act seemed to involve the same movements. It was like a needle stuck in a gramophone record, a nightmare of repetition which we all kept applauding wildly as though Melba herself had returned to the stage. Parenthood requires such sacrifice.
But exceeding this, and any other event that drags minutes out to agonising hours, was a game at the G many years ago between the Dees and the rampant Cats. As my guest in the MCC members that day I had invited an old mate, Norby, a fine chap although a little unpredictable (he and Mrs Norby disappeared on the morning of my wedding in Scotland, only to turn up minutes before the event, explaining that he had been timing the drive next day to the Edinburgh airport – and got lost).
Norby is a Cats man. He's up to pussy's bow in the Pussies. Old enough to have suffered through their limp-wristed Handbag Era, he was grateful to see his boys finally coming good. The Dees? Well, they were perpetually struggling but you never knew – perhaps this was the day.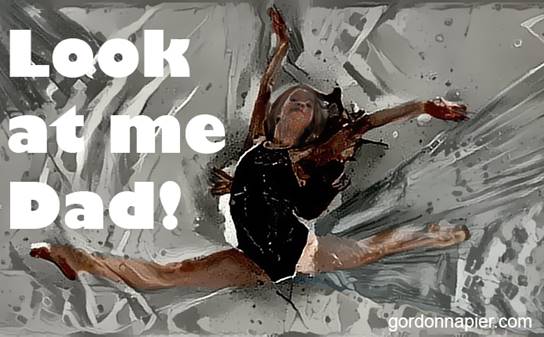 After a very pleasant meal Norby and I settled down in the old smokers' stand but, after a withering burst of unanswered goals by the blue-and-white hoops, my heart grew heavy. By quarter time Melbourne had yet to kick a goal. The Cats – and this is just going on memory – were something like 48 goals one behind.
"Your boys will lift in the second quarter," assured Norby, although I knew he didn't mean it. Opposition supporters never do. The little bastard was enjoying every minute and at each Cats goal, he'd utter the same rankling words: "That's another one for the Pussies, Leap."
Five minutes before half-time, when the Dees were still goalless and the Cats were (again, going on memory) 167 goals 2 behinds, I finally snapped. "Norby," I said, face a-thunder, "much as I have enjoyed sharing the day so far with a cherished friend, if the Dees don't kick a goal by half-time, I'm heading home. I'll leave some money on the bar for you. Have a…"
My monologue was abruptly punctuated by a giant roar from the crowd. In horror I turned around to see Garry Lyon coming down with the Speccy of the Century. Gazza had gone up so high he had icicles on his eyebrows and he was now a mere 40 metres out on an angle. He was the best kick in the side. Oh no. In silence I watched as he walked back, lined them up and threaded it through.
"Looks like you'll have to stay for the second half, Leap," said Norby seconds before my hands closed around his scrawny little neck.
Lord, why did I ever consider it a good idea to go to the footy with an opposition supporter? It never works out. In the unlikely event that the Dees pulled a win out of the hat during the Bleak Years, you had to choke back your glee and find some half-arsed phoney consolation for the losers. My best man Storker is a Bomber fanatic (talk about a mixed marriage) so on the rare occasion the Dees took the honours in the past few decades I've felt obliged to console him with stuff like: "That recruit Ponsonbury looks a prospect for your Bombers, Storker." Of course, I am secretly hoping Ponsonbury does a hamstring before we play them again.
And if the Dees get beaten it's even worse. You have to suffer gushingly insincere sympathies the other way. "The Dees are building, Lozza, your boys are on their way. Anyhow, mate, it's been a wonderful day."
Bullshit it has. Next time I'll find a calisthenics marathon to attend instead. It would be a lot less painful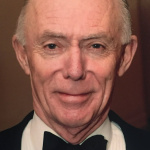 Lawrence Money has twice been named Victoria's best newspaper columnist by the Melbourne Press Club. He wrote columns for 37 years on the Melbourne Herald, Sunday Age and daily Age — and in Royalauto and Your Sport magazines — before retiring in 2016 after a 50-year career in journalism.
He still treads the speaking circuit, does radio gigs, tweets on @lozzacash and chases a long-gone 13 golf handicap. He clings to the eternal hope that the Melbourne Demons will once again win a flag.
Comments
comments
0 comments