---
Reading Time:
3
minutes
WE already have a National Sports Museum, but it fails to encompass the terrible epidemic inflicting AFL. LAWRENCE MONEY proposes an awesome new structure to  pay homage to the all-important knee:
AUSTRALIA'S late great newspaper columnist Keith Dunstan used to muse over the poster he spotted one day in 1972 outside a Melbourne newsagency: 'TRAGEDY STRIKES HAWTHORN'.
Dunstan rushed inside to buy a copy, fearing that some gas explosion, mass murder or horrific road accident had devastated genteel postcode 3122. Instead he found the front and back pages of the Melbourne tabloid covered with the news that Hawthorn Football Club's champion full-forward Peter Hudson had "done a knee".
Hudson was one of the greatest stars of Victoria's home-grown game so, in local terms, the collapse of the Huddo knee was possibly a bigger tragedy than any gas explosion, mass murder or horrific road accident.
These days this injury is known as "doing an ACL" but both terms spell out the same thing – it's the end of the season for the wretched owner of the knee.
ACL is an acronym for the Anterior Cruciate Ligament – and even though "cruciate" sounds pretty crucial (which it is) the word actually means "cross-shaped'. It is one of the four ligaments that keep the patella in place and, despite huge advances in medical and surgical know-how in the past half-century, this pesky leg hinge continues to bring down AFL footballers of all shapes and  sizes, stars or otherwise.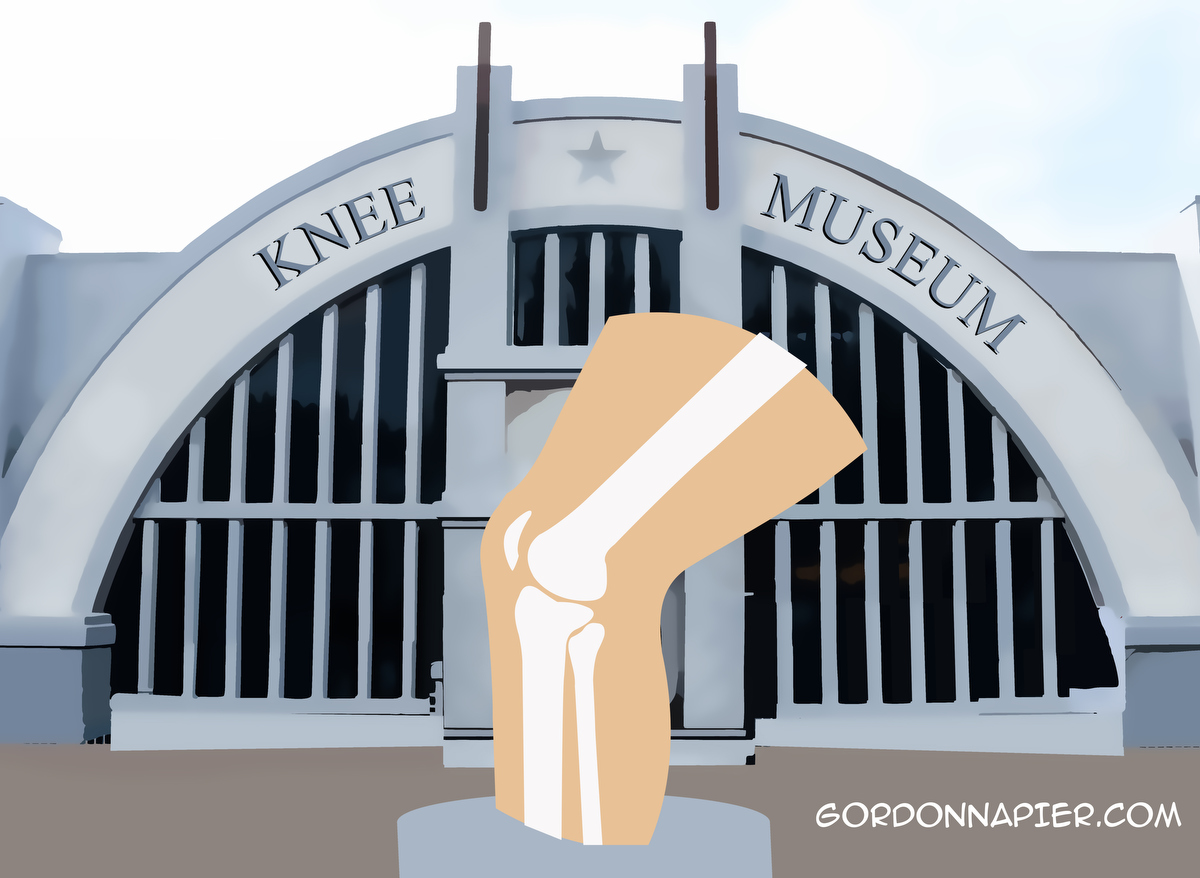 Peter Hudson was lucky – rudimentary surgery in the 1970s was able to give him another bite at the cherry and he returned for another season, kicking another ton of goals. But pre-Hudson, "doing a knee" was usually the end of the line. The great Essendon full-forward John Coleman crashed to earth in 1954 with a knee injury that today, it is said, could be repaired in six weeks. But Coleman never played again.
I'll always remember the haunting silence that descended on the MCG the day Demons star David "Ox" Schwartz fell in action with a ruptured knee. The Ox had already suffered two ACLs and for footy fans, Demon or not, the tragedy of a third was just too much to bear. I once met Ox's mum, a champion athlete, who told me she also had suffered knee problems – it was a family curse.
Columnist Dunstan, not an AFL fan (he founded the Anti-
Football League), at one stage suggested a Knee Museum which would honour the great and tragic knee sagas of the game.
The concept has merit. I envisage a building in the shape of a giant leg – you enter via a door in the foot, focal point of the now-notorious Lisfranc injury, up through the gastrocnemius or calf (where strains and tears can seriously punctuate a player's career) and onward to the Knee Hall of Fame where 3D photocopies of famous ACLs would be floodlit  for close inspection.
If ever such a memorial hall is established, Sydney Swan Alex Johnson must surely hold a particular place of honour. Johnson returned to AFL footy two weeks ago after an eye-popping five knee reconstructions, 12 knee operations and groin surgery that took him out of senior-level footy for 2136 days. His previous senior game had been in the Swans team that beat Hawthorn in the 2012 Grand Final. But unbelievably, in just his second match back, he crashed to the ground again with another knee.
Johnson was in the Swans team the week before that beat the Pies by two points but Buddy Franklin took all the limelight that day, kicking a bag of six. The only Pie who had a prayer of curbing the mighty Budster was young gun Darcy Moore but he went off after half-time with a hamstring.
And there's another accursed leg injury that haunts the game. Perhaps, when a Knee Museum is finally built, it could include a Hammy Hall. You'll find it adjacent to the Lisfranc Lobby.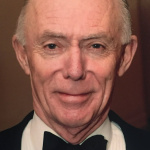 Lawrence Money has twice been named Victoria's best newspaper columnist by the Melbourne Press Club. He wrote columns for 37 years on the Melbourne Herald, Sunday Age and daily Age — and in Royalauto and Your Sport magazines — before retiring in 2016 after a 50-year career in journalism.
He still treads the speaking circuit, does radio gigs, tweets on @lozzacash and chases a long-gone 13 golf handicap. He clings to the eternal hope that the Melbourne Demons will once again win a flag.
Comments
comments
0 comments