---
Reading Time:
4
minutes
OUT OF THE cupboard, covered in 30 years of dust, comes the Boot In Mouth trophy. Hard to comprehend the fear that this mounted, turf-stained Puma once struck in the hearts of Aussie Rules commentators back in the 1980s when, for seven years, I recorded their gaffes in the In Black and White column at the afternoon Herald.
Lou Richards hated it, then grew to love it. So did the ABC's Smokey Dawson. It became something of an airwaves institution, with the boys at the mike occasionally even giving me an unwitting plug: "Oops, I hope Lawrence Money didn't hear that." It was gold.
Nevertheless, there was a general sigh of commentating relief when I moved on to launch the Herald's Tattler column in mid-1987 and the trophy – Doug Wade's right Puma from the historic 1975 Roos flag – was put on ice, awaiting rebirth.
Three decades passed until, from the graveyard of gnarled old sports writers – collectively buried with one thousand years of experience – the Sportshounds website arose this year. And in those formative weeks before blast-off, editor Colin Duck gave me a call: "How about resurrecting Boot In Mouth?"
So here it is, alive again for the first time since Don Scott clinched the 1986 BIM with: "It's good to see players do the unnoticeable things."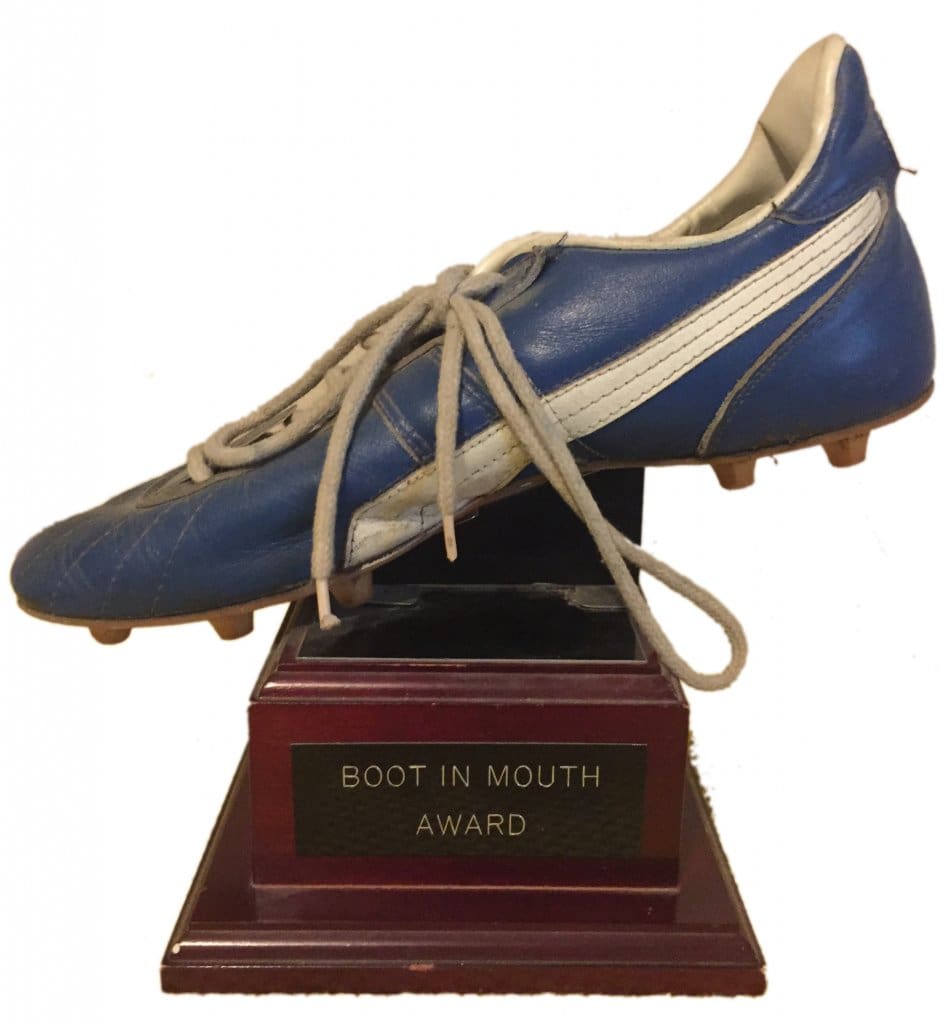 Now, you are probably suspecting that BIMs in 2017, with all those high-paid professional commentators in the booths, would be far fewer than in the glorious tongue-tied 1980s. Far from it. The stumbles are just as precipitous, the clangers equally excruciating, with all the 2017 runners-up positively shining in their lunacy.
Clap your peepers on these pearlers:
Jason Bennett: "They can't run very far in attack if they don't have the footy."
Basil Zempilas: "Charlie Dixon coming the other way – this time the younger player had to strip him and he did."
Peter Bell: "It goes without saying but I'm going to say it anyway."
ABC 774: "Taylor had Rance covered. They were engaged"
Dwayne Russell, re a player starring on return from appendicitis: "He should have his appendix out every week."
Anthony Hudson: "Bugg got squashed, away they go…"
Jonathan Brown: "The forwards' eyes light up like dinner plates when a midfielder decides to go inside."
Brian "BT" Taylor: "He had absolutely nothing on down the field."
Eddie McGuire: "Dangerfield has kicked the last two goals on one leg. What a player."
Tim Lane: "Majak Daw, with the spray from last week still dripping from his face."
Matthew Richardson: "It was a free kick, the umpire got it right, just the wrong call."
Paul Roos: "Jake Stringer was leaking out the back, a little bit over the back, I think it was Roberts…"
Yes, the BIM judging panel gave all these gems a well-deserved elephant stamp but there was one quote that stood out above all. It came from Dwayne Russell on Fox and, appropriately, came as he chatted with Sandy Roberts, the Seven commentator famous for his introduction of the 1981 Miss Australia, Leanne Dick, as "Leanne Cock" at the Mt Gambier Cup.
As I explained while announcing the 2017 BIM winner on the Coodabeen Champions on 774 on grand final morning, it was just before the last home-and-away round.
Said Dwayne: "Exciting times for Melbourne and St Kilda. Both teams can make the eight but both teams can't make the eight."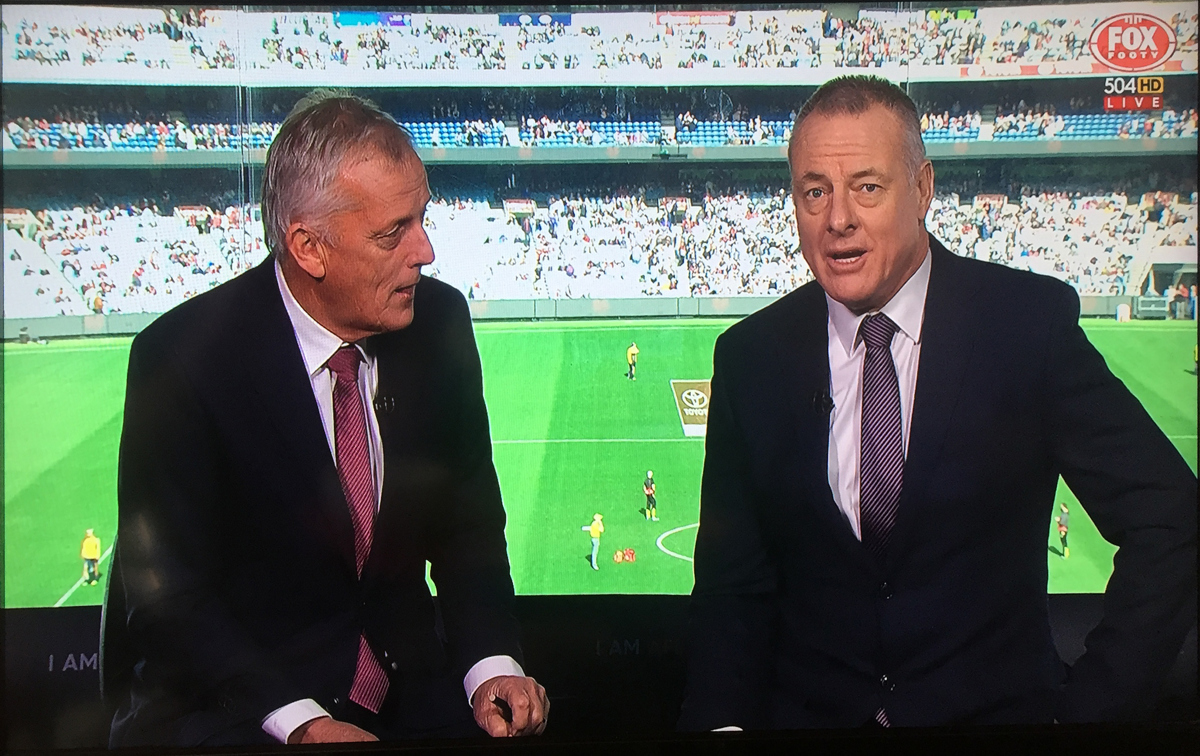 That crystalliSed the whole situation. Thank you, commentator Russell, your name now joins some of the most illustrious AFL greats on the BIM trophy.
All hail the BIM Champions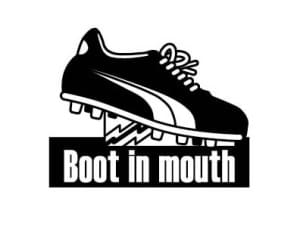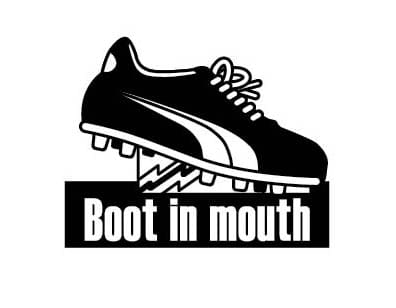 1980 Doug Wade: "The Ablett brothers are hard to tell apart, although one has a beard."
1981 Stuart Magee: "Dale Weightman handballs best with his left hand although he's equally good with his right."
1982 Peter McKenna, about a Carlton player who kicked well with either foot: "After all, Bobby Skilton was amphibious."
1983 Jack Dyer: "Bamblett made a great debut last week – and an even better one today."
1984 Bill Jacobs: "Justice must be tempered with Murphy."
1985 Peter McKenna (again): "Cordner! He had his name written all over the Sherrin, the late Tommy Sherrin."
1986 Don Scott: "It's good to see players do the unnoticeable things."
2017 Dwayne Russell: "Exciting times for Melbourne and St Kilda. Both teams can make the eight but both teams can't make the eight."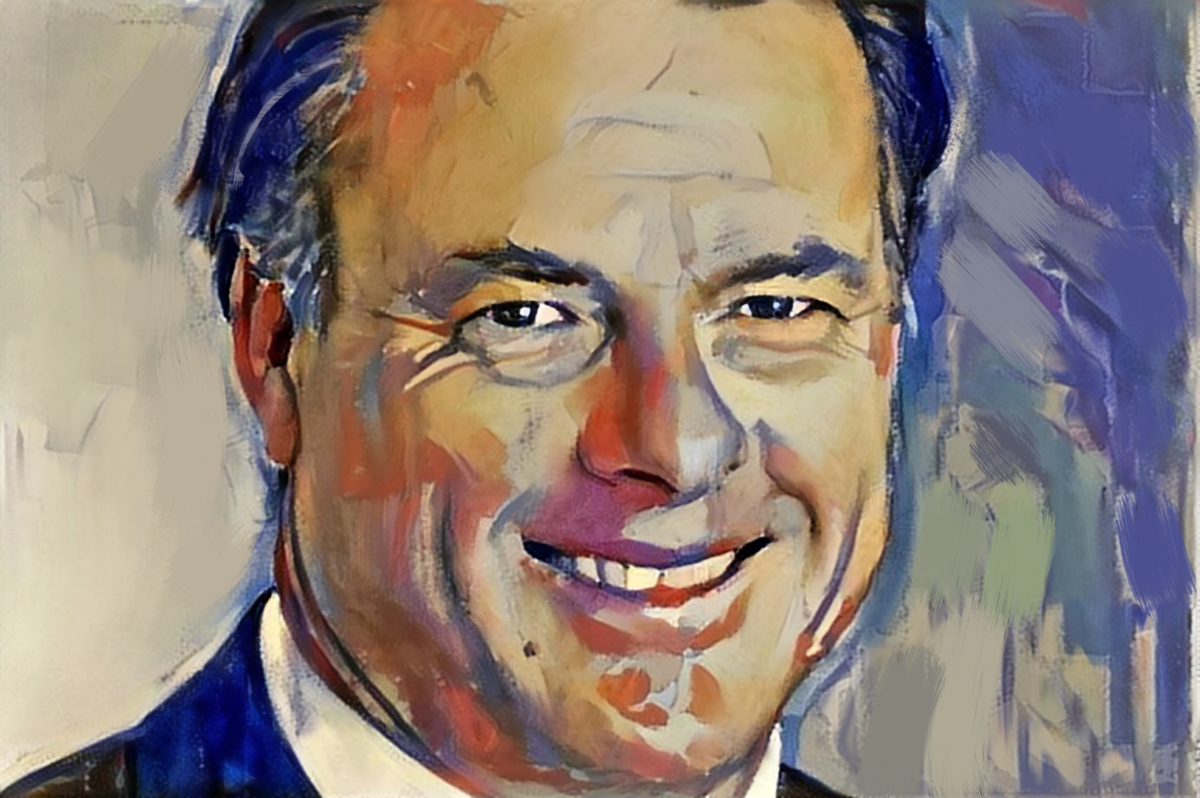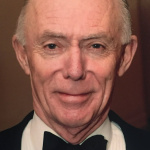 Lawrence Money has twice been named Victoria's best newspaper columnist by the Melbourne Press Club. He wrote columns for 37 years on the Melbourne Herald, Sunday Age and daily Age — and in Royalauto and Your Sport magazines — before retiring in 2016 after a 50-year career in journalism.
He still treads the speaking circuit, does radio gigs, tweets on @lozzacash and chases a long-gone 13 golf handicap. He clings to the eternal hope that the Melbourne Demons will once again win a flag.
Comments
comments
1 comment