---
Reading Time:
12
minutes
THE WEEK THAT WAS: Don't look now but cricket is back in the headlines – or soon will be – and it's got nothing to do with tedious arguments about money. The Ashes shadow boxing is well and truly underway, as RON REED reports:
SUDDENLY, ALL THAT fraught fretting during the great cricket pay war about how The Ashes might never happen seems ridiculous. There's a good reason for that. It was absurd. As if either party was ever going to let it get to that – the ultimate cutting off your nose to spite your face scenario. It's been two weeks since the settlement was struck between the administrators and the players, and another two months before cricket's greatest battle commences at The Gabba on November 23, and this weekend the build-up began to move into sharp focus.
With a new set of International Cricket Council rankings showing that England's recent 3-1 win over South Africa had moved them into third place, one ahead of Australia (with India and South Africa above both), both teams began important lead-up series. The Australian team has arrived in Bangladesh for two Tests that will be valuable in their preparation for the big one, and the Englishmen made their first foray into day-night Test cricket by taking on the West Indies with the pink ball at Edgbaston in preparation for the second Ashes match in Adelaide. The Poms will regard this hit-out as absolutely critical given that the Aussies have been the pacesetters in playing after dark, and very successfully too. There have been only four previous such Tests and Australia have won three of them, against New Zealand and South Africa in Adelaide and Pakistan in Brisbane, while Pakistan beat the Windies in Dubai in the other one last year.
England certainly found no terrors at their first confrontation with the new challenge, running up 3-348 on the first day with the new captain, Joe Root, and the previous one, Alistair Cook, contributing 136 and 153 not out respectively. With England continuing to hunt down likely soldiers for the war ahead – debutant opener Mark Stoneham failed to take his opportunity – these two will be the most important batsmen by far so this would have been a highly encouraging performance even though the West Indies attack these days is light years from what it once was.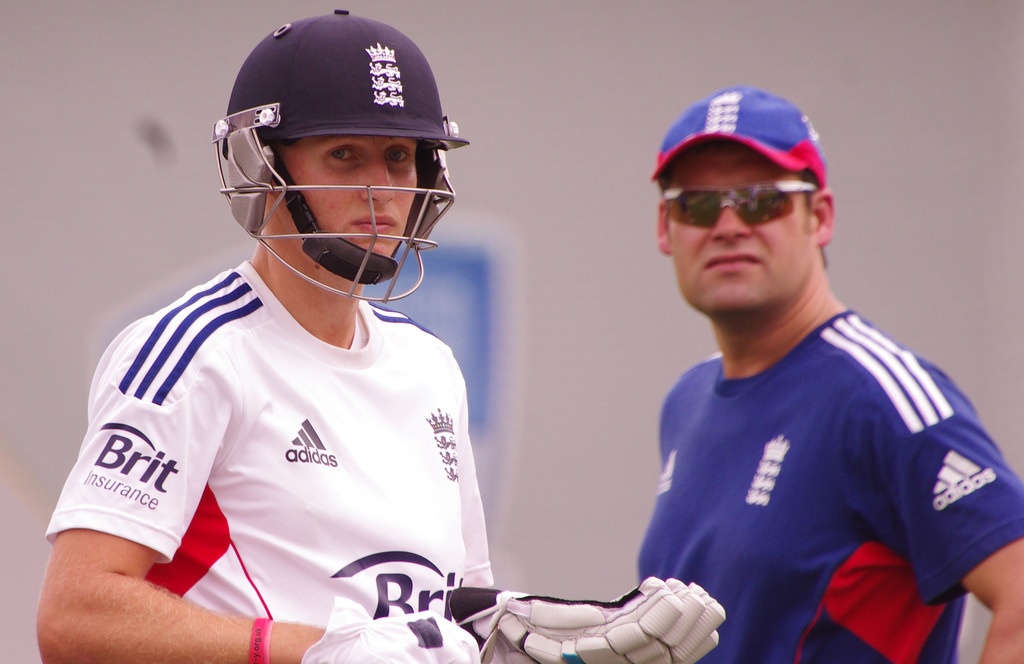 Earlier in the week, Root might have been indulging in a little bit of whistling in the dark when he invited Australian crowds to make him public enemy No 1. He has not forgotten how the banter from the crowd affected him when he first toured here in 2013-14 and doesn't want the same thing to happen to the first-timers – and there are sure to be several – on this trip. "I think it's important to warn them," he told England's Press Association.
"You don't want to go out there and it just hits you like a train. You want to make sure you're fully aware of what is coming your way." Root said he was surprised that it was more than mere banter. "There were a few chants from the crowd that were quite personal at times, quite offensive. It was very hostile … quite aggressive at times, on and off the field."
Root may also assign some of this particular role to veteran fast bowler Stuart Broad who has been through it before. "We all like a pantomime villain," Root said. "Certain characters like Stuart thrive on that, so hopefully they pick a good villain who enjoys it and it works to our advantage. I think that's part and parcel of being a senior player. You take that responsibility. You can't choose who they pick on but it's a challenge Test cricket throws up on occasion."
Root can probably rest assured the crowds will provide him with precisely that challenge but for both teams, it's first things first. In Bangladesh, Australia will be expected to emulate the scorelines from the only two series ever played between the two countries – both 2-0 whitewashes – but it might not be as easy as all that given the recent political distractions, the abandonment of the A tour of South Africa which cost some players a chance to build confidence, the loss of fast bowlers Mitchell Starc and James Pattison, the uncertainty surrounding who their second spinner should be, and vice-captain David Warner's dislike of – or inability to cope with – Asian conditions.
Already, even before he took his seat on the plane, it hasn't been a good week for the hard-hitting opener. For the first time in two years, he slipped out of the top 10 in the International Cricket Council's batting rankings. And then he was felled by a bouncer from Test team-mate Josh Hazlewood during a practice match in Darwin, having failed to make any runs to speak of in an earlier knock. Officially, he was said to have taken no harm from it but the fact is he took no further part in the game so it is fair to suggest he was unsettled. As a close friend of the late Phillip Hughes, Warner knows as well as anyone how dangerous the game can be and his mindset would not have been improved when news also came through this week that a young Pakistani batsman, Zubair Ahmed, met the same terrible fate as Hughes, dying after being hit by a bouncer during a local league game in the town of Mardan. For some reason, this tragedy has not been widely reported and about all that is available on the internet is a tweet from the Pakistan Cricket Board reminding all concerned of the importance of helmets. It has not been made clear whether Ahmed was wearing one.
Warner has a bit to prove on this trip. In Australia, he averages 60.11, which makes him a world-beater. But outside Australia, that drops to 37.40. And in Asia, from 25 innings it drops again to 30.68 with only one hundred and five half-tons. Asked about it in Darwin, coach Darren Lehmann tipped Warner to improve in the next month – well, he would wouldn't he. We'll see.
The latest batting rankings are still topped by Australian captain Steve Smith, with Root second – yet another point of interest for the coming contest. Are they really the two best in the world – two of the next three places are filled by other prolific captains in New Zealand's Kane Williamson and India's Virat Kohli, so the competition is fierce – and if they are, to what extent will the Ashes depend on which of the two captains outplays the other? Certainly, Root will bring superb form to the job. He has now compiled 13 Test hundreds, two this English summer, and has passed 50 at least once in each of his past 11 matches, an English record. The plot thickens with every passing day.
* * * *
NICK Riewoldt said – again – on The Footy Show this week that he is not afraid of life after footy. Nor should he be. Of all the big-name retirees this season, none has more of what it takes to become just as big a name in the media as he has been on the field. The St Kilda superstar made that obvious enough with a polished, articulate retirement press conference with just the right measure of under-stated emotion, and followed up on Thursday night with another blinder, with his wife Kathryn underscoring it with her own appearance on the show. For an hour, that was relatively unchallenging – but then came the explosive interview with former Saints president Rod Butters who admitted he had made important decisions on the club's behalf while heavily affected by alcohol and cocaine – at a time when Riewoldt was a young player. He had to respond, of course, and rather than back away from an uncomfortable situation, he made it very clear how he felt. The word he used was disappointed – the one that obviously would have been more accurate was angry. He was adamant that Butters' assertion that drugs were an integral part of life at the club did not apply to the players, which would have been interesting grist for those who remember what the Saints' reputation – players and all – was like a generation or two before Riewoldt and his mates. But Saint Nick's credibility is flawless which is why he has such an assured future in whatever forum he chooses to work.
The Butters interview went a long way toward ensuring that week two of the re-invented Footy Show was a significant improvement on week one, reinforcing my feeling that hard-core footy news and opinion will always trump comedy and other forms of showbiz, even though the rival show, 7's The Front Bar, has made a big success of that. One other strength of TFS is unearthing and promoting personable new talent among the playing ranks and having found one last week in young Bomber Andrew McGrath they did it again this week with Demon Jayden Hunt, he of the elongated middle finger – in the hands of Sam Newman, a source of blue-ish humour in itself. It's taken a few weeks of preparation and trial and error but Eddie and his team might be back in town.
*****
THE vast gulf between the two rugby codes in Melbourne was brought into sharp focus again this week as Storm confirmed it would finish on top of the NRL ladder and go into the finals as hot favourite to win the premiership, which they narrowly missed last year. The Rebels, meanwhile, were lucky not to have been thrown under the bus by the Australian Rugby Union after winning only one game for the year for a miserable total of 31 from 110 games. According to Fairfax Media's well-informed Roy Masters, they were saved mainly by the Victorian Government tipping in $20 million in a deal that will bring international matches to Melbourne for the next decade. But you have to wonder whether even that will be enough to guarantee the survival of union – now unarguably a distant last of the four professional codes on a nation-wide basis – in the sports capital. After arriving with high hopes that they could emulate the Storm, they have dragged the game backwards by a long way.
As Herald Sun sportswriter Matt Windley pointed out, the Rebels are virtually invisible and voiceless, declining – for reasons best known to themselves – to engage in any fair dinkum promotional exercise and the national body's dithering hasn't helped. It is why they have fewer than 10,000 members and couldn't pull a crowd to a free beer picnic. The Victorian Rugby Union, which has now taken over the team, simply must find a way to get people to take an interest – but you wouldn't envy them the task.
It just goes to show what an impressive performer Storm has been on and off the field, regardless of the salary cap fiasco of 2010 that cost them two of their four premierships. Other than finishing last that year because they were not allowed to play for points, they have finished lower than fourth only once – sixth in 2014 – and have played in six grand finals in 12 years. That stat prompted Sydney rugby league writer Buzz Rothfield to declare them to be the most successful football club in any code for the past 15 years, and when you hear that sort of stuff emanating from the other side of the Murray you know you've earned the accolade. Storm has won 15 of 19 games with three to play, revenue is up by half a million dollars on last year, membership is up 20 per cent and merchandise and crowds are at record levels. And in another snippet of very good news, it emerged this week that superstar fullback Billy Slater, 34, might be amenable to extending his stupendous career by another year, despite a recent concussion adding to a bad run with injuries. Slater is on track to play his 300th game in the Grand Final, and it is difficult to imagine a bigger occasion for the club, especially if they were to win it for him. Of course, they have to get to the granny yet so let's put a lid on the early crow and simply applaud the purple powerhouse for yet another magnificent season – so far.
AFL PLAYER OF THE WEEK
Essendon rookie ANDREW McGRATH gets a big wrap from host Eddie McGuire for his impressive debut performance on The Footy Show, then beats up on one of the best, Eddie Betts, on the field a couple of days later and, finally, is rated draft pick of the season in sportshounds' special survey.
WINNER OF THE WEEK
Only one candidate:  Hurdler SALLY PEARSON comes back triumphantly at the track and field world championships after two years in the wilderness with multiple injuries.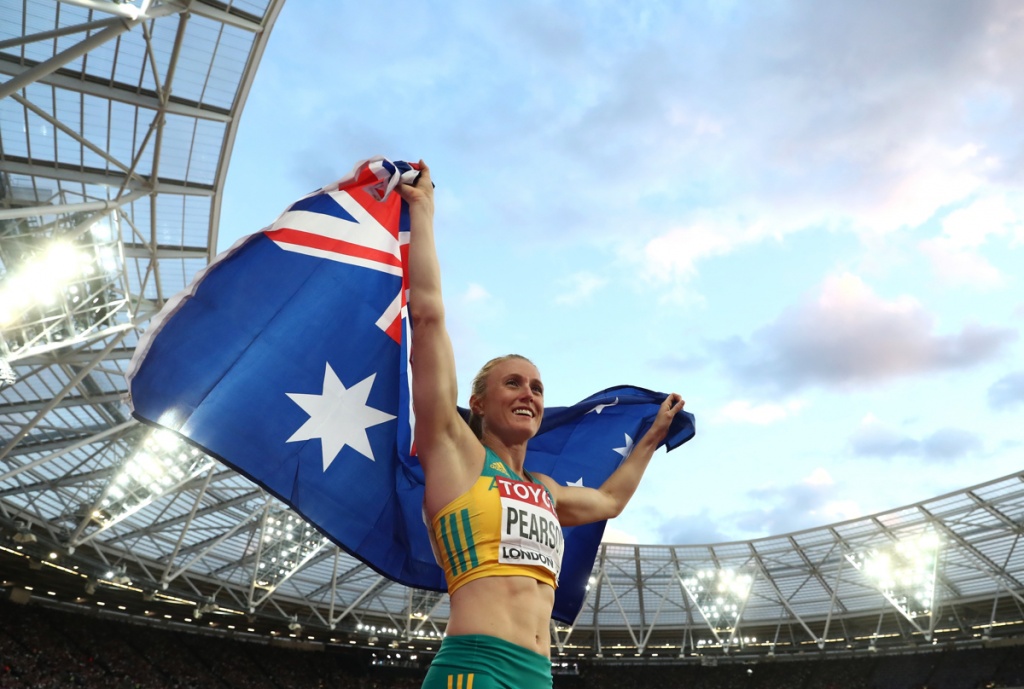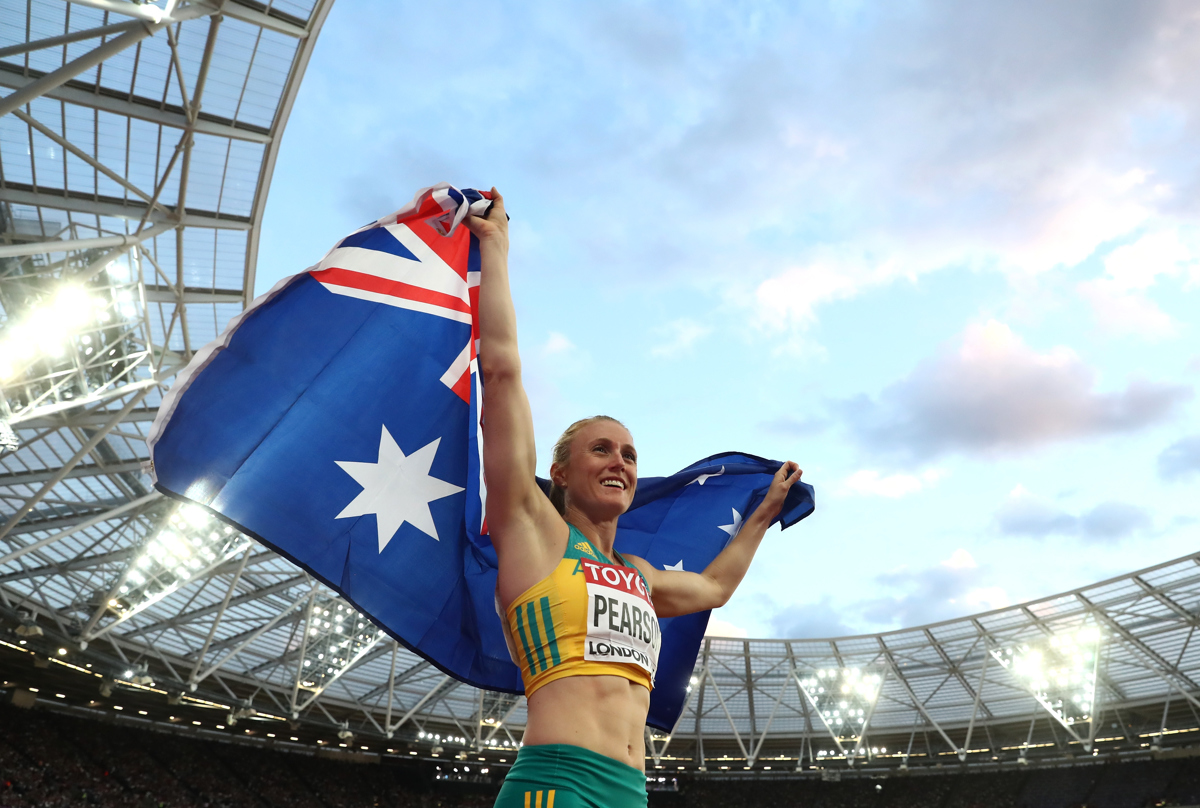 LOSER OF THE WEEK
The VICTORIAN BUSHRANGERS cricket team weren't beaten by anybody – it's still winter – but they lost two of their best players, captain Matthew Wade and all-rounder Marcus Stoinus, who were both named by their original states, Tasmania and WA. Well, maybe that's two spots for home-grown players – and that will mean the Vics are in fact winners of the week.
YOU READ IT HERE FIRST
GETTING the draft right is the most important task in footy these days. So how did the recruiters fare this year? COLIN DALE has produced the only in-depth assessment.
THOUSANDS of cyclists of all persuasions – recreational riders and professionals in training – have been caught up in a battle over the narrowing of a section of Beach Road, STEVE PERKIN has revealed.
CRICKET expert IAN CALLEN has, to the surprise of many, identified the world's best all-rounder, Bangladesh's Shakib Al Hasan – and he's lying in wait for the Australian team.
TENNIS wild man John McENROE has revealed why he always knew he could get away with anything on court – because no-one was ever going to do anything about it. Only in Sportshounds.
QUOTE UNQUOTE
"As an alcoholic during that period, albeit high functioning, there were times when I had to make decisions about people's welfare that in hindsight I'm ashamed I wasn't in the best possible shape to make. I think the whole Malcolm Blight thing was catastrophic from the start." Former St Kilda president ROD BUTTERS bares his soul as a recovering alcoholic and drug abuser.
"It's not like we'd say no to people if they wanted to talk to us." Geelong CEO BRIAN COOK makes it clear on radio that the unpredictable Steven Motlop is not exactly indispensable at the Cattery – just before he turned in a big one against Richmond.
"Sitting opposite a player, quite often still in his 20s, and telling him his career is over and watching his world crumble right before you, is shattering." Ex-coach MICK MALTHOUSE on what he dreaded most in the job.
"There were a few things that got out publicly but there's a lot of things that were kept in-house that people don't know about." Sounds like sacked Gold Coast Suns coach RODNEY EADE has the makings of a best-seller if he decides to tell all.
"The thing in footy is we have the armour on a lot. We're judged, critiqued, hit, bumped, tackled, we're kind of on guard all the time so when people say nice things about you, you don't trust it necessarily. I hope when I'm finished playing I can take some of that armour off." Footy's resident poet, Bulldog BOB MURPHY surprisingly reveals just a trace of the cynic within as he departs.
"Mud in the middle of the street, houses were not finished but people living in them. No doors. No windows. The cows in the street, stray dogs and then, boom, Taj Mahal, one of the seven wonders of the world." American basketballer KEVIN DURANT was underwhelmed by his introduction to India's No 1 tourist attraction – and copped so much flak he had to apologise.
"He deserves every right to try to find what makes him happy. If it's not tennis at the moment, so be it. We're not bad humans. We don't, I don't know, deal drugs … we don't do anything. We have some bad issues on court at times. It's just us competing." Tennis bad boy NICK KYRGIOS is, perhaps unsurprisingly, one of the few prepared to cut Bernard Tomic some slack.
"I was saying 'Let's go, let's go fast. That is all you have to do.' There was no thinking about it too much, just let's go." Hurdler SALLY PEARSON employs the KISS (keep it simple, stupid) method with stunning success at the world championships.
"You've got to hold these blokes to account. You guys have to have a good look at yourself and your constituents." Collingwood coach NATHAN BUCKLEY thinks it's time the footy media started policing itself – or have accreditations withdrawn by the AFL – after former player Brad Hardie was accused of fabricating rumours.
"It was very hostile … quite aggressive at times on and off the field. The thing to remember, even if it doesn't seem it at the time, is it's generally in good spirits and they're just trying to create an atmosphere for their side." England cricket captain JOE ROOT hasn't forgotten what an Ashes series is like in Australia, but seems to have overlooked his own Barmy Army's contribution to the "atmosphere."
"Nine times out of 10 I've got that shot. Unfortunately, I think I'd take it on again. That's why some players are great … I feel I'm talented enough to do that." Golfer JASON DAY didn't lose any confidence when an optimistic shot around some trees cost him his chance of winning the US PGA, even though six-time Major champion Nick Faldo called it "one of the craziest decisions I've ever seen".
"Given changes in the market, price rises are not sustainable. I think it's fair to say that sports rights have reached a tipping point in this country." Channel 7 CEO TIM WORNER signals to all the big sports that the gravy train might be slowing down.
"It's the most outrageous plan. I just want to put that out there. That's, like, three months after I give birth. I'm not walking anything back, but I'm just saying it's pretty intense." Tennis queen SERENA WILLIAMS sees no reason why she can't be back at the Oz Open almost immediately after her baby is born – and who would doubt her?!
"Just give us a date, a time and a place to show up so we can get it on. I think I'll improve … when I beat him again it won't be considered a fluke." World champion boxer Jeff Horn is ready to go with a rematch against Manny Pacquaio, which American promoter Bob Arum claims is "pretty much there".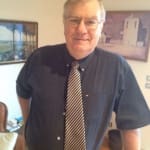 Author:
Ron Reed
RON REED has spent more than 50 years as a sportswriter or sports editor, mainly at The Herald and Herald Sun. He has covered just about every sport at local, national and international level, including multiple assignments at the Olympic and Commonwealth games, cricket tours, the Tour de France, America's Cup yachting, tennis and golf majors and world title fights.
Comments
comments
0 comments