---
Reading Time:
4
minutes
HURDLER SALLY PEARSON has brought home Australia's first gold medal at the track and field world championships in London in one of sport's most impressive comebacks, writes RON REED:
THIS ONE probably should be remembered – by her and by Australian sports fans – as the best moment of Sally Pearson's superb career. Usually in track and field, and many other high-profile sports, the Olympic Games is the pinnacle, the one that really matters, with the world championships one rung below. Pearson has her Olympic gold medal, from London in 2012, and a silver from Beijing in 2008 as well, but her latest triumph in the 100m hurdles – her second at world championships – had so many extra elements to it that it comes into a category of its own.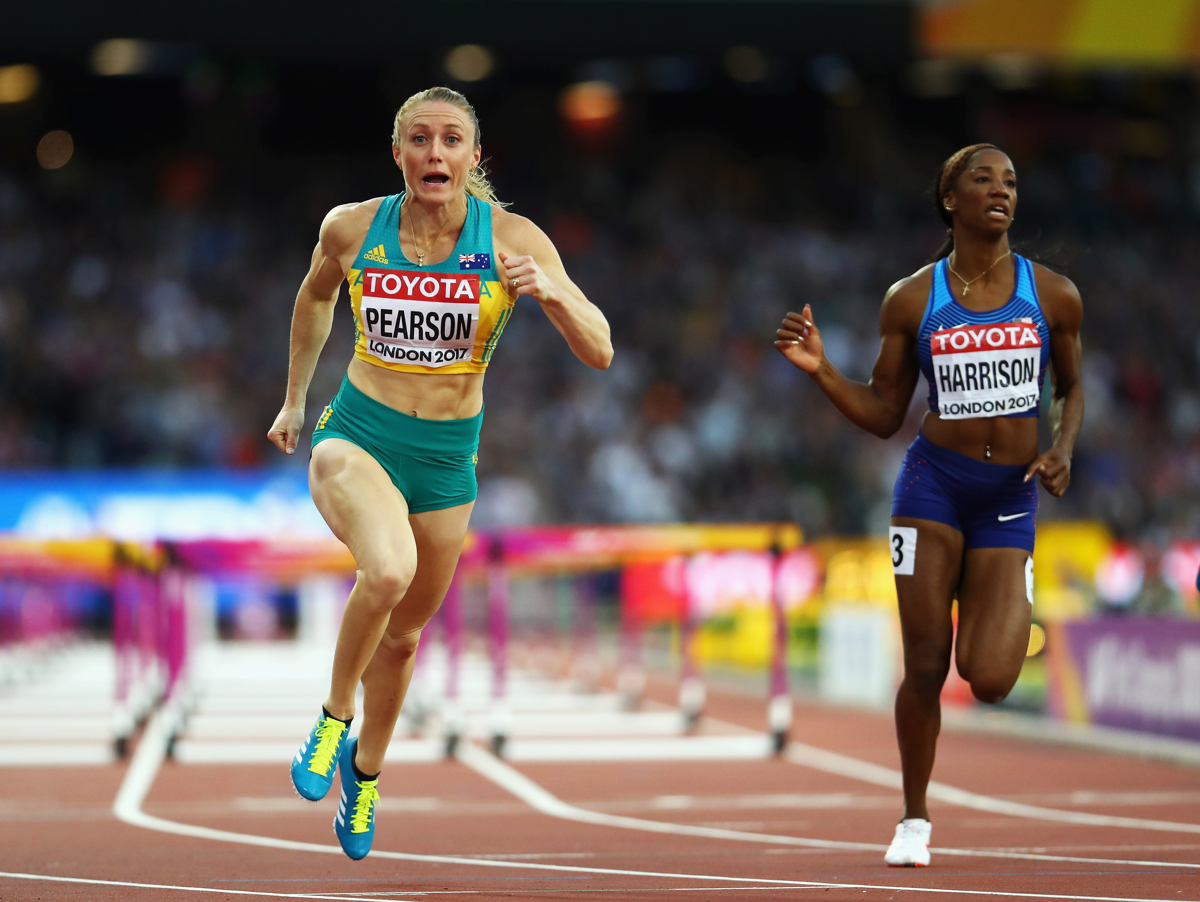 The most obvious one is that it comes after a two-year battle with multiple injuries – a broken wrist after a fall in a Diamond League event in Rome in 2015 and then Achilles and hamstring problems that forced her out of last year's Olympics in Rio – that would have been too much for a lot of athletes of less steely will-power. Having achieved all that she had, nobody would have blinked if she had retired. So, what she has now done ranks as one of the great comebacks in Australian sport, any sport.
Secondly, she defeated the world record-holder, American Kendra Harrison, who finished fourth, and another veteran American Dawn Harper Nelson, who had relegated her to second place in the 2008 Olympic final. Pearson was the fastest qualifier coming into the final and took control over the second half of the race to win in 12.59 sec (she holds the world championship record of 12.28 from her win in Daegu six years ago) so there was no reason to suggest that the opposition was in any way "soft" or that it was anything but a fully-deserved triumph.
Thirdly, she has managed to do it this time without a coach – well, not exactly. She has coached herself. That's usually a delusional recipe for disaster in most sports; it was one of the problems tennis star Nick Kyrgios inflicted on himself over the past couple of years. It has worked for her because her own standards of professionalism and desire to succeed are so high, so intense, that no coach could push her any harder than she pushes herself. Nonetheless, it is a difficult way of doing things, not recommended by the experts.
Fourthly, her longevity is impressive. Pearson is almost 31, which is not yet ancient for a track and field athlete, but it is 16 years since the teenage Sally McLellan first burst into prominence by winning Australian youth titles. She has been running at the elite level internationally for more than a decade, having claimed a relay bronze medal at the Melbourne Commonwealth Games in 2006. And she is far from finished yet, with next April's CommGames the next big thing on her agenda.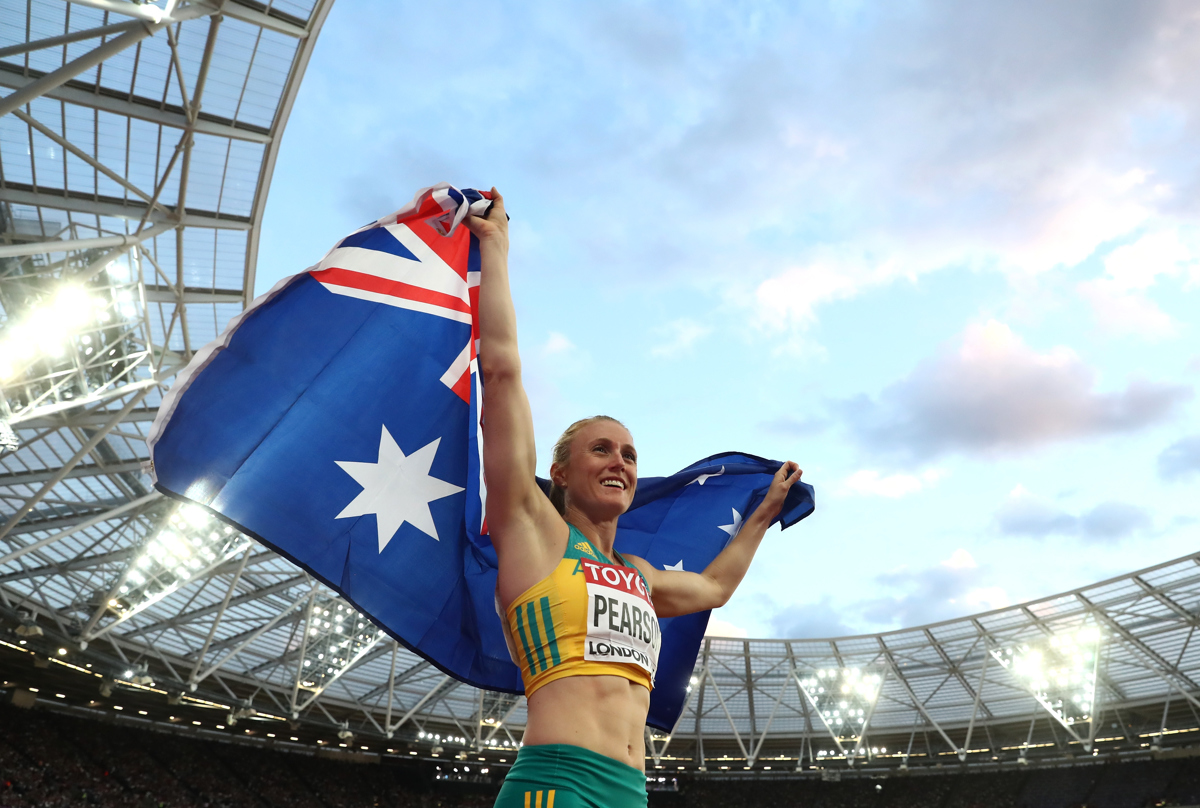 As well, once she got to the top she has carried the sport largely on her shoulders alone, winning five of the last 12 championship medals since Beijing, with only long-distance walker Jared Tallent's seven ahead of her. And with due respect to Tallent, the walk does not generate the public acclaim as events on the track do. With Tallent injured this time, Pearson became Australia's only medallist at this event (with a day to go), despite the team numbering 62, the most ever at a world championships. That just goes to show how difficult it is to win gold at this level. Even Usain Bolt, Mo Farah and Wayde Van Niekerk, the three biggest names at the championships, had to settle for minor medals in certain events they were expected to win.
And perhaps what will resonate more loudly than any of this is that Pearson has now, statistically, usurped the legendary Cathy Freeman's position as Australia's most successful track and field athlete of the modern era. Freeman won Olympic gold and silver and two world titles. Pearson has the same Olympic haul, the same two world golds – plus a world silver. It's not a big margin – but it's a nice pedestal to be sharing.
So, it was hardly surprising that the word she chose to sum up her emotions was proud. "The first thing that comes to mind when I crossed that finish line was obviously excitement and emotion but also proud, so proud," the Herald Sun reported. "Every single emotion that you can hold in your body just came out when I crossed that finish line. It wasn't surprise, it wasn't shock, I was just proud, so proud of what I had done to get here."
It will be interesting to see how this one is received. How long will it take for the applause to die down? For all that she has achieved – including being named Australia's most inspirational athlete in 2014 – Pearson has never really been embraced quite as enthusiastically as she might have hoped, especially by sponsors. Her Olympic triumph was widely applauded but she didn't make much money out of it.  Perhaps the current climate, in which women's sport is the flavour of the moment and with cricketers, footballers, netballers and others being rewarded like never before, might help make it a golden triumph in more ways than one, and being the face of the Commonwealth games on the Gold Coast will help considerably. Certainly, no-one would begrudge her that because it could scarcely be more deserved.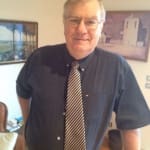 Author:
Ron Reed
RON REED has spent more than 50 years as a sportswriter or sports editor, mainly at The Herald and Herald Sun. He has covered just about every sport at local, national and international level, including multiple assignments at the Olympic and Commonwealth games, cricket tours, the Tour de France, America's Cup yachting, tennis and golf majors and world title fights.
Comments
comments
0 comments