---
Reading Time:
3
minutes
MANY of Australia's top professional cyclists use it as a training track. Thousands of recreational riders just love to pedal along it for pleasure. Now part of Melbourne's famous Beach Road is about to be narrowed and it could become a death trap. STEVE PERKIN reports:
For much of this year, a battle has been going on in Melbourne's south that could impact on the thousands of cyclists who ride around Beach Rd each week.
In March, Kingston councillors voted to narrow Beach Rd between Mentone and Mordialloc. To be more specific, it's the couple of kilometres between Mentone Lifesaving Club and Mordialloc's Peter Scullin Reserve.
It's the very stretch of road when cyclists often get up a final sprint before resting, or just turning, at Mordialloc Creek.
By narrowing the road, council will be able to extend a joint walking and riding path without removing shrubs it deems to be important, but which others have described as nothing but scrub.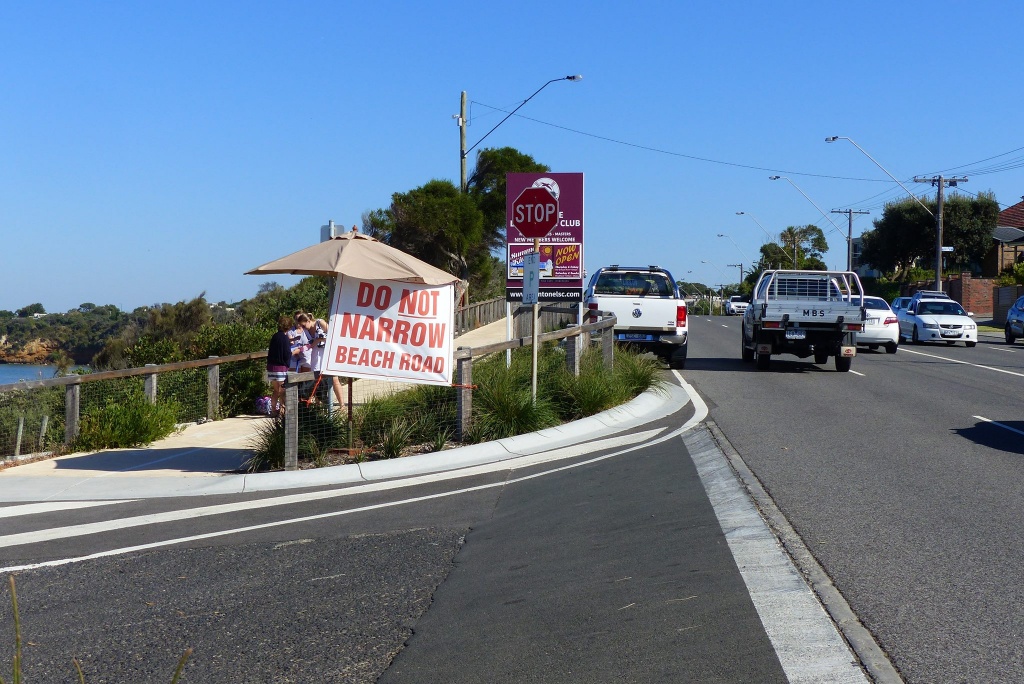 Councillors supported the motion despite massive outcry from ratepayers who argue that narrowing the road will create dangerous issues for drivers and cyclists.
The anti-narrowing lobby has presented a petition with some 1,200 signatures, has conducted massive letterbox drops, bombarded councillors and ratepayers with emails, and built a Facebook page which has nearly 800 followers.
Residents along Beach Rd are now planning a display of banners from their balconies in the hope of generating more public support, particularly from cyclists, many of whom don't know that a battle, partly created to improve their safety, has raged for five months.
The Do Not Narrow Beach Rd lobby has even said it will provide signs 90cm by 120cm to every resident in the area who wants one.
One of the councillors opposed to the narrowing, Cr Geoff Gledhill, recently wrote his regular column for the newsletter Kingston Your City and claimed that councillors were ignoring "the clarion calls of the community which has made it very clear, do not narrow Beach Rd". He described the narrowing as a "complete debacle"
The column was pulled at the last minute and Cr Gledhill was told it breached the council's media policy.
Cr Gledhill promptly sent the unpublished column out on email and Facebook.
Now, unlike the five councillors who are behind this road narrowing, I actually live just off Beach Rd along the section to be affected.
Largely, I've been a passive campaigner.  I've provided my signature to petitions and pressed the "like" button on the website because the logic of narrowing Beach Rd totally escapes me, particularly if it's to extend something called the Bay Trail.
I don't like walking along the Bay Trail, as it currently exists closer to the city. It's dangerous. Cyclists not confident of riding on the road, ride along this trail. Many are young kids. Others are senior citizens.
Just crossing the trail to get to or from the beach is dangerous enough. I've seen a dog on a leash get smashed by a cyclist, and I have a friend who upended a walker. Both broke limbs.
What this narrowing means is that cyclists, cars and people trying to get to the beach or the popular lifesaving clubs in Mentone and Mordialloc will have to share less space.
There will be fewer car parking spots made available, meaning these people will be forced to park their cars in streets like mine where an increase in multi-level development has already resulted in so many cars parked in our vicinity that visitors have been forced to park hundreds of metres away.
So, if you're a cyclist who likes to crank up their bike as they approach Mordialloc, or if you're one of the many national cyclists who use Beach Rd to train – and there are plenty who do – get ready to slow down.
Riding conditions along that part of Beach Rd will change. Cyclists will be sharing a lane with car drivers, and that's already well proven to be a dangerous combination. Even a fatal one.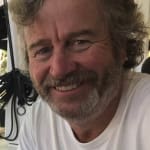 Author:
Steve Perkin
STEVE PERKIN had a long and distinguished career as a journalist, covering sport and general news and writing daily columns for The Age and the Herald Sun. He was also executive producer of The Footy Show on Channel 9 for three years.
Comments
comments
0 comments