---
Reading Time:
6
minutes
SEVEN DAYS IN SPORT: He was responsible for changing the perception that footballers rarely left "home" but it's great to see Ron Barassi back where it all began, writes RON REED.
YOU didn't need to be a Melbourne supporter – but it was great if you were – to enjoy one element in particular of the massive media build-up to the Preliminary Finals.
There he was in the paper and on multiple TV news bulletins, red and blue scarf around his neck as he warbled the words to "It's a Grand Old Flag" and, with a cheesy grin, announced that "hell, yes, we can win this."
Ron Barassi was back where he belongs – on the Demons bandwagon.
There was nothing new or surprising about this, of course. It wasn't a big story as such, just a bit of colour and movement designed to keep the footy front and centre of the news cycle – as if it ever isn't! – but in reality it was a welcome reminder of what the game has lost since the distant days when the love of the guernsey was its most powerful motivating force.
The concept of loyalty in footy – whether its been effectively dead and buried for decades – re-emerged as a controversial topic just as Barassi reappeared.
That had nothing to do with him – it was because the hottest news of the day was Brownlow medallist Lachie Neale weighing up whether to walk out on Brisbane and returning to the club he had already departed three years earlier, Fremantle.
Neale copped a lot of flak for it before deciding he was happy to stay where he was, the hostile reaction suggesting that footy fans do still have mixed feelings about what obligations clubs and players have to each other, and whether they – the supporters – are entitled to claim "ownership" of their heroes.
The concept might not be as obsolete as it usually seems – not for everybody, anyway.
Embed from Getty Images
For those who can remember footy in the 20th century, there was something reassuring about seeing Barassi re-appearing in public enthusiastically affirming the old adage that home is where the heart is. But the irony would be lost on nobody, of course.
In his heyday in the fifties and sixties, no player and club were more closely associated with each other than Barassi and Melbourne.
Ted Whitten might have been more Footscray than the Bulldog mascot, you couldn't get any more Collingwood than Murray Weideman, South Melbourne hung its hat on Bobby Skilton and Fitzroy might have fallen apart sooner than it did if not for Kevin Murray.
There were plenty of others in that category, of course, but these great champions never wavered in their devotion to their clubs, each playing hundreds of games in the same colours and, mostly, wearing the same numbers on their backs.
But there was no more readily identifiable symbol than the red and blue No 31 guernsey that the incomparable ruck-rover wore in all but one of his 202 games with the Demons, which included six winning Grand Finals.
Which is why it was such a bombshell when in 1965 Barassi walked away and joined Carlton as captain-coach, playing another 50 games before hanging up his boots and then masterminding the 1968 and 1970 premierships.
Thanks to Barassi's pragmatism, ambition and vision, the game was never the same again in terms of faithfulness to flag and, in a footy sense, family.
It took a long while for it to sink in that this was probably no bad thing as the old semi-amateur Saturday afternoon suburban pastime began to develop into the fully professional national juggernaut that it is now, with players (and coaches and administrators) jumping from club to club – often two, three or four times across a career – as a matter of course.
Does anybody still have reservations about that dynamic?
Well, as much as many players do still pride themselves on being one-club stalwarts, that generally runs a distant second to imperatives such as money, opportunity and geography, so no, it's rarely an issue of any great importance, or a source of much angst.
It's a business as much as it's a sport, after all, and sentiment is a commodity not valued as much as it once was.
Neale was accused – unfairly – of somehow acting unethically, and with insensitive timing, leaving the Lions in the lurch in the immediate aftermath of a shattering semi-final defeat.
But given the Lions had poached him from Fremantle in the first place, it was hard to see why they should complain about betrayal if he wanted to do the same thing in reverse. And to their credit they made it known they wouldn't attempt to hold him against his will.
That's how it should be – and usually is.
Barassi's departure from Melbourne was the start of a long and highly distinguished journey through all parts of the footy world, notably also coaching North Melbourne (to two more premierships) before an unsuccessful return to the same job with Melbourne and then onto the Swans, as well as a strong media presence and an all-round unofficial ambassadorship for the game, which still boasts no more famous face, especially in Victoria where no local identity was more recognisable up until he quietly faded from view a few years ago.
To his many friends, associates and acquaintances – and I count myself somewhere midstream of those categories – it is no surprise whatsoever that home is now where his heart is, unambiguously and forever. At 85, it's not easy for him to get out and about much anymore but that doesn't stop him getting to the MCG to watch the Dees every chance he gets. The TV cameras always go to him, he is still one of the faces of the old club.
Embed from Getty Images
He was born with red and blue blood, his father Ron senior, also a Melbourne premiership player before his death during the war, and he spent some of his most formative years living with his old coach Norm Smith, also among the most famous of old Demons.
He captained the Demons to their last premiership – under Smith – in 1964, a match that sticks in my boyhood memory more than any other because not only was Barassi my mother's hero, and therefore mine too, but I happened to be standing right behind the goals as back pocket player Neil Crompton's unlikely winning goal sailed straight over my head.
The AFL have not yet announced who will present the premiership Cup to the winners in Perth, with covid protocols limiting their choice.
If there were no such restrictions and the game was at the MCG many have expressed the view that if the Demons win – and by the time you read this that may already be academic — the most appropriate person would be former coach Neale Daniher, a hugely-admired figure for his courageous battle against motor neurone disease. Without wishing to diminish Daniher's diverse contributions in any shape or form, he played for Essendon, not Melbourne.
If any living person can be called Mr Melbourne Football Club, it is Ronald Dale Barassi, No 31.
There is no-one to whom this year's flag would mean more, as anybody who saw, heard and read about him this week can now vouch. Plus, he hasn't forgotten the words of the song.

WHY are investigators from Sports Integrity Australia asking awkward questions about a long-ago overseas tour by an under-age national cricket team, and might a certain coach – and whoever appointed him to the job – be squirming as buried grievances among some players start bubbling to the surface. Stay tuned, this is likely to get interesting.

HAS Australian road cycling unearthed the next Cadel Evans?
Well, that would be a very big call, but a red-haired powerhouse named Jack Haig is making a huge impression as he does his best to follow in the tyre-tracks of the only Australian ever to win the Tour de France.
They both started as mountain-bikers.
They both were first identified as stars in the making by winning the Tour of Tasmania, Evans in 1999 and Haig in 2013.
Evans was the first Australian to finish on the podium of the third and last of the three Grand Tours, the Spanish Vuelta, which he did when he was third in 2009, a result Haig emulated last weekend.
They are even similar personalities, both tending to prefer their own company rather than being the life of the party.
And like Evans at the same stage, Haig, 28, seems destined for bigger things.
His performance in Spain was extraordinary given that he was so badly damaged in a big crash during the Tour de France a month earlier that he missed the Olympics and was not expected to make it to Spain.
When he was selected by his team, Bahrain Victorious, it was as a back-up to team-mate Mikel Landa, with a podium finish of his own the furthest thing from his mind.
Embed from Getty Images
They were even more remote when he crashed again late in stage two, costing him 40 seconds.
But when Landa, who had also been injured during the Italian Giro, abandoned on stage 17 Haig seized his chance and inched his way into contention for the podium, his composure and climbing ability getting him there on the last day.
He is one of a number of young riders whose career has benefited from stints with Australia's only World Tour team Mitchelton Scott, for whom he rode between 2015-20.
The European road racing season is now done except for the world championships, which will be held in Belgium in a fortnight, and it has been highly productive for Australia, where the sport has faded from view somewhat compared to the heady days of a decade or more ago when Evans, Robbie McEwen, Stuart O'Grady, Simon Gerrans and others were winning big races regularly.
Since stalwart Richie Porte, who is now retiring, finished third in the TdeF last year and Jai Hindley second in the Giro, Michael Storer and Ben O'Connor have won stages of Grand Tours and Rohan Dennis a bronze medal in the Olympic time trial.
None of the aforementioned are in the team of eight for the worlds, which has been built around gun sprinters Caleb Ewan and Michael Matthews, both of who are realistic chances to prevail.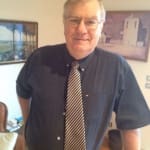 Author:
Ron Reed
RON REED has spent more than 50 years as a sportswriter or sports editor, mainly at The Herald and Herald Sun. He has covered just about every sport at local, national and international level, including multiple assignments at the Olympic and Commonwealth games, cricket tours, the Tour de France, America's Cup yachting, tennis and golf majors and world title fights.
Comments
comments
0 comments