---
Reading Time:
9
minutes
SEVEN DAYS IN SPORT: There are bigger tragedies in life at the moment but being locked out of the MCG indefinitely is making RON REED distinctly unhappy.
ONE of those pop-up questions that litter Facebook asked this week: "Where have you been that you will never visit again?" To which I replied that I was starting to think the answer might be the MCG. I am only half-joking – because I consider myself part of a very large cohort to whom this is no laughing matter.
The Old Lady of East Melbourne, as I often used to refer to the iconic stadium in the public prints, has been my second home for the best part of 50 years, more than 30 of them as a member of the Melbourne Cricket Club. I have spent thousands of days there watching footy, cricket, soccer, both rugby codes and athletics, for work and pleasure, as well as attending a wide range of social events and even the final farewells of numerous friends and professional acquaintances, while up in the Press Box a Media Hall of Fame confirms, I'm pleased to say, that most of that time was productively spent. Some of the rest of it, I happily admit, has been spent patronising one of its most popular bars, named after my great-uncle, the distinguished footballer, cricketer and sportswriter Percy Beames, which is another good reason why I enjoy the place so much.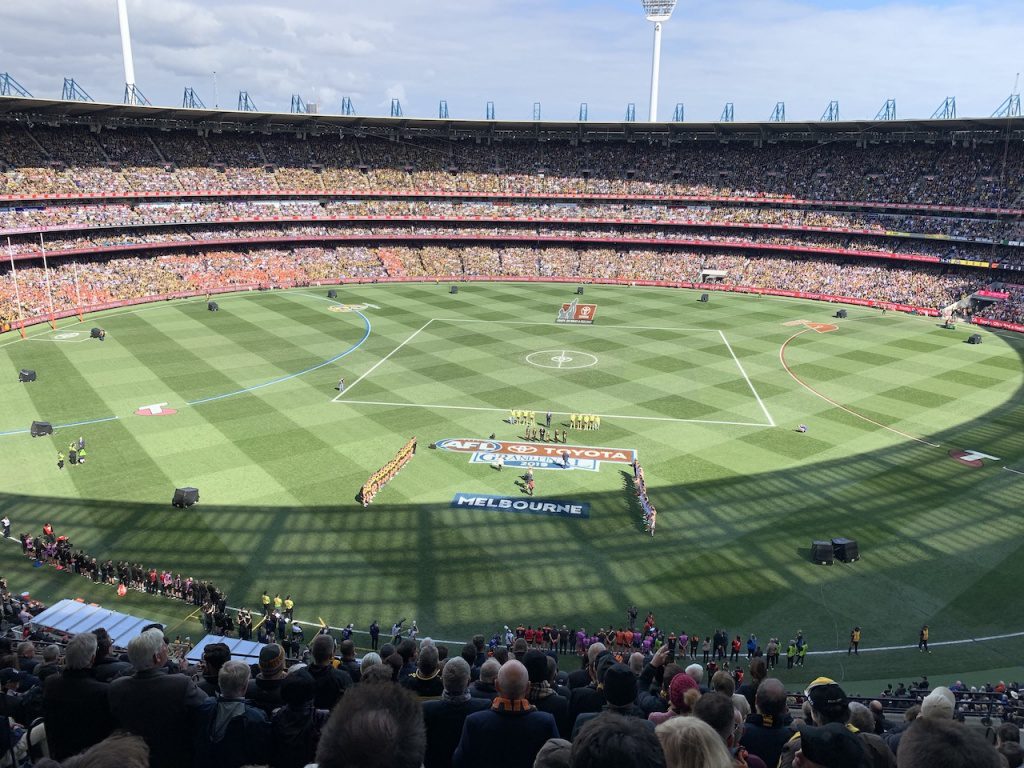 Now very few of us have any real idea when we will be allowed to frequent our favourite place again, and the MCC itself – in a letter to members this week – seemed no better than hopeful that we will be able to re-assemble for the Boxing Day cricket Test, which of course is to be against England this summer.
In any normal year – hands up who remembers "normal years"? – the Baggy Greens v the Poms would be the biggest date on the MCG calendar except for the Grand Final, and even then there wouldn't be much between them in attendances. It is certainly at least the equal of Anzac Day footy, or preliminary finals between any two clubs.
Attendance? Who remembers what that is?
Being there, on the spot with like-minded friends, fans and foes, absorbing the atmosphere and the frisson, is far and away the best way to watch sport. But it is quickly becoming a distant memory, just like the Grand Final itself, which has now been exported to other states for the second year in a row, with not even a token elimination match to go on with this time. Nothing – not that it probably makes all that much difference if watching on TV is the only option.
On the fabled last Saturday in September, the "G" will stand empty, abandoned, silent and soulless except perhaps for muso Mike Brady belting out his traditional anthems, watched "live" by only a cameraman.For the competition's longest-suffering cohort, the Demons supporters who mostly have never seen their team win a premiership in their lifetimes, and for whom the G truly has been their traditional home since the year dot, this has the potential to become the ultimate bitter-sweet experience.
Brisbane made a good fist of the occasion at the Gabba last year and Perth will probably do even better at its superior (to the Gabba, not the MCG) state of the art stadium, and good luck to them – the West Australians have always been a heart-and-soul footy community, which Queensland never will be.
But Melbourne is the undisputed home of the game, its birthplace and its emotional constituency, and for Victorians this is a … hmmm, one hesitates to employ the word tragedy because the fall-out from the pandemic has had many far more dire consequences than the relocation of a sports event. Nobody needs reminding what they have been.
But yes, in a symbolic sense, a tragedy it is. Melbourne revolves around the MCG more than any other physical, cultural or inspirational landmark or institution, and seeing it hanging out to dry is every bit as evocative of the nightmare we are living through as the sparsely populated streets of the business district and the shuttered theatres, pubs, clubs and shops.
It is much more than just a playing arena, an expanse of grass with a fence around it.
This sad syndrome probably won't stop there.
The internationally famous spring racing carnival is now well into its early stages but we obviously aren't going to the races any time soon, and perhaps Flemington – the second most esteemed sports venue in the state – will also be deserted for the second year running on Melbourne Cup day. That might be averted if the vaccine numbers are where they need to be, but that's going to be a photo-finish by the look of things. If not, it will be another major symbolic setback.
And what of the Australian Open tennis in January? It got by last year with great difficulty and the Government has made it clear that this time vaccinated players will be made much more welcome than those who are not, which is a certain point of dispute if not a potential deal-breaker.
A random rumour surfaced on talkback radio a few days ago that a contingency plan is in place for the tournament to be moved to Dubai. It sounds highly unlikely but in the current environment you wouldn't automatically dismiss any such suggestion. For tennis fans, too, this is going to be a nervous wait.
Will the English cricketers actually make it here? Rumours persist that several might be scratchings because they are unwilling to be subjected to unreasonable covid protocols, but this smacks of an ambit claim to try to force Federal and State Governments to relax the rules if they are deemed too draconian.
But is in nobody's interests or inclination for an event of such historical heft and financial importance to be called off, and it is almost impossible to imagine that it will be. Almost. It is less difficult to envisage that it might be played anywhere and everywhere except Melbourne and Sydney, which would be the case if it was scheduled to take place this month, and that would also be a massive disappointment for all concerned, the players no exception.
Meanwhile, I have renewed my (discounted) MCC membership and look forward to being able to avail myself of it … when? Who knows? It got me to only three games of footy this season, the last of which was Carlton v Geelong on July 9, which was also attended by at least one virus spreader.
That cost me (and my wife) two weeks in isolation and long hours sitting in queues waiting for no fewer than three covid tests and dealing with repetitive phone calls from contact tracers who never got around to asking me obvious questions such as where I'd been and who I'd been with, their left hand clearly not knowing what their right hand was doing.
That's an observation rather than a criticism because it is obvious that these people have been massively under the hammer for most of the past 18 months, and for a while there it looked like they had kicked enough goals to win the premiership, so to speak. Now they're playing catch-up again, big time.
I don't want to whinge any more than I am already inflicting on the poor dog, who is happy to soak it up as along as he gets his daily walk and six feeds. It is not lost on me that there are countless thousands, probably millions, far worse off. I don't have a job to lose or a business to go bust and I haven't gone broke, I certainly don't have young children going bonkers with boredom (that's just me!), there is food on the table and wine in the fridge, I'm relatively fit and well, touch wood,  and even though I'm in a highly vulnerable age bracket which in itself generates trepidation I have sufficient if not quite fully formed faith in having been double-jabbed well over a month ago.
I get why people protest about the many frustrations but it is not helpful to the rest of us and not achieving anything tangible.
So there is nothing for it, alas, but to just get on with groundhog day, week, month and year and hope that the happy day will eventually arrive when we can get back to the G and meet a few mates for a beer in the Beames bar. Or anywhere, really.

FEW elements of sport – any sport – are more captivating than watching truly great fast bowlers go about their work, an opinion shaped by teenage ambition which was never going to approach reality, alas.
It's partly about the frisson generated by truly express pace, of course, but it's much more than that – namely, the skill of making the ball "talk" as well as putting on the frighteners.
Which is why I – and everyone else who watched it – was so awestruck by Jimmy Anderson's sublime spell which set up England's win in the second Test against India last week. 
It is also why the cricket world doffed its collective cap to South Africa's Dale Steyn when he called time on a stupendous career this week.
There haven't been many better, his 439 wickets in 93 matches making him the eighth most successful Test bowler ever, the fifth among fast bowlers, with 196 in 125 one-dayers and 64 in 47 T20 internationals adding icing to the cake.
Embed from Getty Images
He could do it all: he was seriously fast, swung it both ways and possessed an intimidatory X-factor that made him a matchwinner in all circumstances. Plus, by common consent among team-mates and opponents he was a terrific bloke to know.
He was last seen in Australia in a Big Bash Melbourne derby between the Stars and the Renegades two summers ago when, aged 36, he took 2-16 off his four overs, figures that went nowhere near doing justice to the quality of his bowling or the absolute domination he exerted over the probably overawed young Renegades players. Some 50,000 people turned up to the MCG thanks to his magnetism and they got what they paid for, a final glimpse of an all-time superstar.
Where does he rank? Well, Shane Warne ran a poll on Twitter asking who were the 10 best pacemen in the last 50 years. Big, big field. But his own choices were Dennis Lillee, Wasim Akram, Malcolm Marshall, Glenn McGrath, Curtly Ambrose, Richard Hadlee, Michael Holding, Jeff Thomson and Anderson and Steyn. He declined to put them in any order, and I don't blame him – you could just about throw them in the air and be happy with whatever way they landed. I have nothing to add, except to say that I grew up in the Lillee era and have never had any compelling reason to dislodge him from No 1.

OF course Toby Greene had to be suspended for bumping the umpire. That's a no-brainer for obvious reasons. However, for the AFL to be going out of their way to have his three-match penalty doubled on appeal smacks of overkill.
It is already a significant whack given that it could cost him the chance to play in a Grand Final and possibly do the same to his club and his team-mates, which might be an even more meaningful penance for him, one that he might never live down.
The moral of the story – that physically interfering with umpires is just not on – is obvious to everyone now, the point well and truly made to footballers at every level. It surely is not lost on Greene, or anyone else.
Another three weeks in purgatory isn't going to achieve anything extra.

AS we were saying in this space last week, you wouldn't have bet much money on Ross Lyon's flirtation with the Carlton coaching job being as straightforward and transparent as Alistair Clarkson's clear-cut statement that he wanted a year off. As much as the Blues might believe they can still talk him round, there has been no public sign of the former Hawthorn mastermind relenting.
In sharp contrast, Lyon's positioning of himself has been – to be charitable – confusing, as he hummed and haahed over whether he was up for coaching again, then made it clear he wanted the gig before abruptly walking away for no better reason, apparently, than he didn't think he should have to sell himself.
Not sure the Blues have done much wrong here, but it's bordered on a fiasco that they definitely could have done without, and – fairly or unfairly – not a good look for their credibility, which was already under strain because of the messy manner in which they sacked David Teague.
Embed from Getty Images
It's hardly a head start for whoever does take the job now.
Blues fans do not normally admit that Collingwood have shown us how to go about important business, but the Magpies appear at first glance to have got it bang right with the appointment of Craig McRae, who is both a fresh face and abundantly credentialled and comes with unqualified endorsement from pretty much everyone who has ever played or worked with him. They took their time, went through a thorough process and came up with a solution acceptable to whoever ends up running the club.
Collingwood being Collingwood, McRae will automatically be high on the news agenda from the moment pre-season training starts and judging by his impressive introductory presser that will be a welcome development for a club just as desperately in need of an injection of positivity as Carlton is.

CONDOLENCES to one of the best people I have known in footy, Bob Skilton, who lost his wife Marion during the week. The triple Brownlow medallist has had plenty of health worries of his own over the past few years and continues to struggle with one thing and another, but does so with trademark courage and resilience. Best wishes to him.
Embed from Getty Images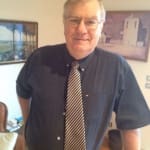 Author:
Ron Reed
RON REED has spent more than 50 years as a sportswriter or sports editor, mainly at The Herald and Herald Sun. He has covered just about every sport at local, national and international level, including multiple assignments at the Olympic and Commonwealth games, cricket tours, the Tour de France, America's Cup yachting, tennis and golf majors and world title fights.
Comments
comments
0 comments