---
Reading Time:
6
minutes
SEVEN DAYS IN SPORT: RON REED raises a glass – of Otago pinot noir, of course – to the New Zealand cricket team, champions of the world:
PERHAPS only a cricket tragic would think so, but New Zealand's emphatic win over India to claim the inaugural Test match world championship is, I think, the clubhouse leader for the best sporting moment of the year – and will be hard to surpass.
Underdog triumphs are always popular, and this was certainly in that category – New Zealand, where cricket is not even the No 1 sport, has a fraction of the population and financial resources of India, where it is far and away No 1 with easily the biggest cricket budget in the world. And the Kiwis have the reputation of being the nice-guys of the sport world-wide.
Australian sports fans might have mixed emotions about the outcome. Most would have been barracking for the trans-Tasman cousins rather than India, but wondering what on earth they were doing in this showpiece showdown rather than the baggy greens, who they have beaten only once in their 43 most recent attempts. The answer of course is that Tim Paine and his troops sabotaged their own chances by being pinged for a slow over rate against India at the MCG last summer, costing them crucial qualifying points.
That was a shame but in the big picture, it might be no bad thing.
Over rates have been a blight on the game for far too long and no amount of hand-wringing, fining, even very rare suspensions of captains, has been able to fix the problem, but Australia's frustrating fate in this context should be the hard lesson everyone has needed to learn.
For a contest that looked like ending up as the very definition of a damp squib after two days were washed out, which would have been a tragedy for an occasion of such historic magnitude, this ultimately became a very good advertisement for Test cricket – when it is played with positive intentions by both sides.
Hopefully, it reminded the English team of the spineless, futile timidity for which it was rightly castigated after declining to chase a very gettable target when they met NZ at Lord's earlier this month. If they had been involved this time, they would probably have gladly settled for a draw on the last day.
Neither NZ nor India were that way inclined, and both played aggressively as they attempted to force an unlikely result, which is a tribute to captains Kane Williamson and Virat Kohli. Both kept having a crack and got where they were going without needing to resort to manipulative or speculative declarations.
Embed from Getty Images
Williamson had a superb match in every respect – his strategy and leadership were spot on, he was rewarded with the prize, and he batted brilliantly, top-scoring in both innings and averaging 100 for the match. He has, of course, played many much more productive innings but given what was at stake it would be no surprise if he were to declare that this one – these two, actually – take pride of place. He didn't get the man of the match award (fast bowler Kyle Jamieson did) but should have.
The two lost days meant that the match eventually stretched across six days, not the standard five, because of the addition of a reserve day for just such a contingency. Although some hidebound old conservatives – including a very senior Melbourne cricket identity of my close acquaintance – harrumphed at this as sabotaging tradition, it was an eminently sensible precaution, especially in England.
If we are going to have this weighty title decided on the basis of a single match – and a three-game play-off is not really feasible given how crowded the program is – then reasonable measures must be taken to see that it is completed.
A timeless Test – a concept flirted with but wisely abandoned in the thirties – is not the answer. The way to go is to ensure enough overs are bowled. The standard number for a five-day match is 450 and very seldom is that not enough. It would have been ample this time – NZ and India needed only 310.4, which is less than three and a half day's worth. The fact that for reasons beyond their control it took them six days to bowl them is irrelevant. Perhaps, given the importance of the match, 500 could be considered, but that's probably overkill.
Having tuned in not expecting a result to be enforceable, I particularly enjoyed the denouement. It took until 4am to arrive, but that was OK – by then, my birthday had kicked in. So I toasted it with the remains of a very decent Central Otago pinot noir – is there any better value-for-money red wine anywhere? Earlier that night, I had booked plane tickets for a forthcoming visit to the south island so that I might confirm that long-held opinion. So, all up, here's cheers to the Kiwis – champions of the world, even if they don't know how to beat Australia.

FIVE years this weekend, it's been since I signed off from the sports pages of the Herald Sun. It doesn't seem all that long ago. But a lot changes in that time – and a few things don't. One of the latter, alas, is the Carlton footy team, which was hopefully embarking on yet another new era under trainee coach Brendan Bolton, in 2016 and finished 14th, which is precisely where they sit right now. No better, no worse. And I can't help thinking that if I'm still here to talk about it in another five years, that's where they'll still be.
But, hey, there is some hope. Richmond finished only one game ahead of us in 13th spot that year – and look what's happened to them since. Also, that was the year the Bulldogs made the finals in seventh spot, from where it is notionally impossible to win the premiership – and did so. So who knows what might happen – even to the battered old Navy Blues?
Who would have believed five years ago that a virus no-one saw coming would wipe out most of the world's major sporting events – even the Olympic Games – for many months on end, the AFL certainly no exception, and still be wreaking havoc more than a year later? Not to mention killing millions of people everywhere you looked.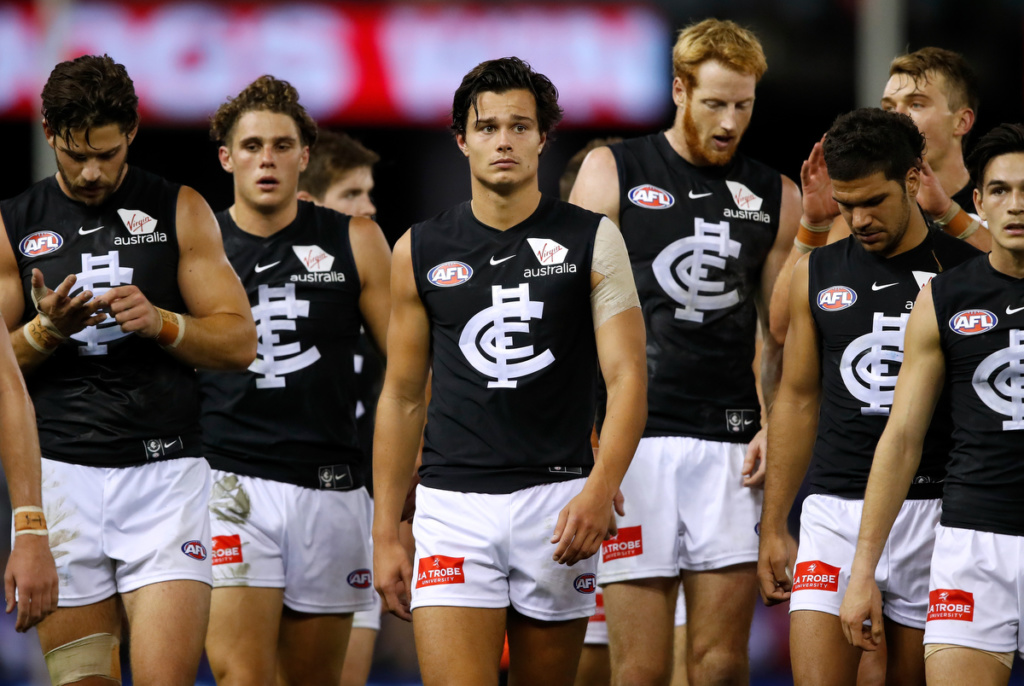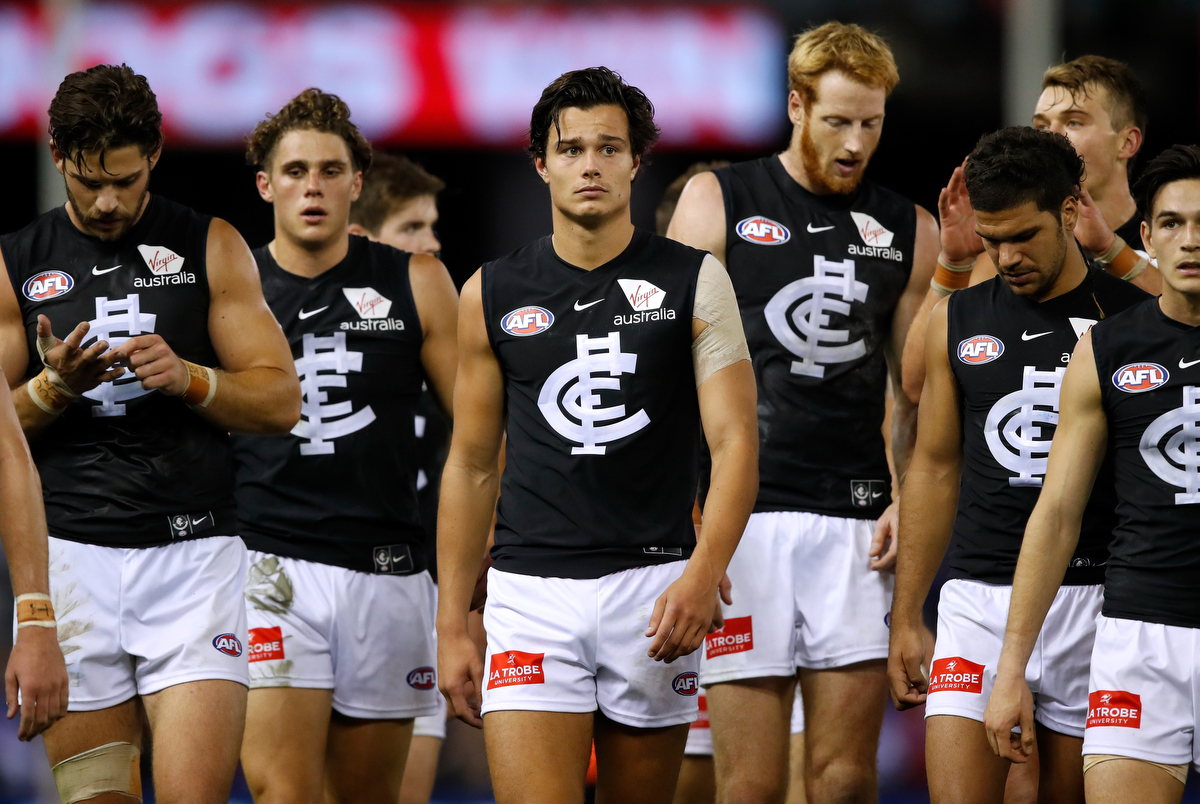 If there has been a silver lining to this, from a sports perspective, it is that while not so long ago money seemed to be the only word that really mattered on many fronts, now resilience, ingenuity, persistence and faith have become more valuable assets than ever before.
And so after many months of scepticism and alarm it is finally clear the Olympics will proceed, albeit in a very different mood, more soulless and less enjoyable. That sad reality has been enough for me and a mate to scrap plans to attend, but having long been an active fan of the Olympic concept – for all its faults and foibles, of which there are many – I hope it goes off without any savage intrusion by the virus. The athletes deserve that much, and in this context so do the organisers.

CLUB v country – it's a debate that regularly surfaces in various sports, but it's usually a misnomer. The phrase suggests a conflict of loyalties, where it is more often than not simply a matter of money.
Whatever the underlying motives, it is again a major talking point in this part of the world, with basketballer Ben Simmons reportedly ready to abandon the Boomers' Olympic campaign in order to work on the weaknesses that are threatening his mega-money deal with the Philadelphia NBA franchise, and several high-profile cricketers unsure whether to return for the rescheduled second half of the lucrative Indian Premier League after pulling out of a national tour of the West Indies.
Simmons, 24, is a dual citizen of Australia, where he was born, and the US, where his father came from, but gives the impression – rightly or wrongly – that he doesn't really consider this as home. If so, that's disappointing. He has already declined one Olympic campaign and a world championship, and while opinions are divided about whether he should feel morally obliged to come to his country's party or look after himself first and foremost, there is unlikely to be much sympathy on offer if he does not. Or any future in the green and gold.
Embed from Getty Images
As usual when it comes to cricket talking points, no voice was louder this week than Shane Warne's. He and Mark Waugh both defended selection chairman Trevor Hohns's warning that the players in question were putting their careers at risk.
"If you want to choose the money for IPL that's fine, no problem, but you might have to wait a few Test matches and you might have to go down a few rungs no matter how good you are. There's always someone who can replace you," said Warne.
Waugh, who has become a good commentator these days, added: "I know it's been tough (with constant quarantines) but country has got to take priority over franchise cricket. Your country has got to be the priority for any player."
Hear, hear!

WIMBLEDON starts on Monday with Novak Djokovic the odds-on favourite for the men's title at $1.91, ahead of Daniil Medvedev and Stefanos Tsitsipas both at $6.50. So is there any value to be had anywhere? Well, nobody in Melbourne knows more about tennis than former Wimbledon, US and Australian champion Frank Sedgman and at lunch this week he confidently tipped Italian Matteo Berrettini, 25, ranked 9th in the world, and in hot form, having just won the Queens Club and Madrid tournaments in quick succession. He is quoted at a tempting $15. Don't say you haven't been told.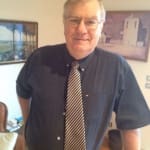 Author:
Ron Reed
RON REED has spent more than 50 years as a sportswriter or sports editor, mainly at The Herald and Herald Sun. He has covered just about every sport at local, national and international level, including multiple assignments at the Olympic and Commonwealth games, cricket tours, the Tour de France, America's Cup yachting, tennis and golf majors and world title fights.
Comments
comments
0 comments