---
Reading Time:
7
minutes
SEVEN DAYS IN SPORT: There's a reason why the world's big sports events are proceeding in the face of covid calamities, writes RON REED:
IF THE Indian Premier League cricket tournament was due to start in a month's time, rather than conclude then, would it even get off the ground given the unfolding covid catastrophe that is rapidly becoming one of the worst humanitarian crises in recent memory?
Wouldn't have thought so.
If Tokyo's Olympic Games hadn't already been put on the backburner once for a year, would it be proceeding less than three months from now given Japan's own current state of emergency and massive struggle against the killer virus?
Wouldn't have thought so.
But both these powerful Asian countries are refusing to bite the bullet and call them off and so its full steam ahead in the name of sport.
But of course, sport isn't really what this is totally all about in either case.
As usual, it's money doing most of the talking.
As Indian writer Suresh Menon said this week: "It is easy to confuse IPL with sports, but it is in fact a highly leveraged television serial ideal for selling products where people happen to play a version of a popular game. And television is unlikely to put its golden goose to sleep.
"How many of us can watch the IPL without revulsion and guilt? Revulsion at the insensitivity of continuing with a tournament amidst the pain and suffering in the country. And guilt at contributing, in whatever measure, to its profits by watching it on television."
Despite being a cricket tragic, and a devotee of the Big bash, I have little interest in the IPL – and do not watch it on TV. Not quite sure why, but probably because there is no reason to care whether any given team wins or loses, of whether any individual player – even the Australian guns – succeed or fail. As the Prime Minister said, they're not representing Australia, or you or me, they're just making money, obscene amounts of it. Which, no doubt, is why only a small handful of them have seen fit to walk away despite the fierce debate that is now raging about the morality of the "show must go on" mentality.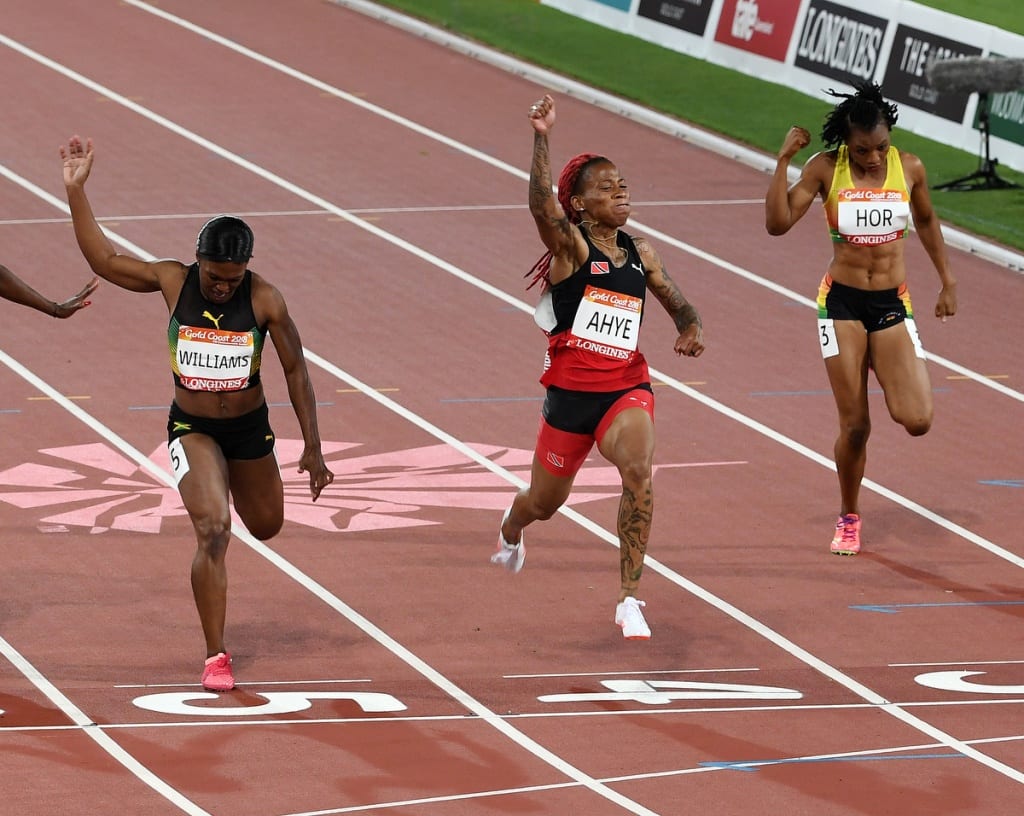 The defence being offered is that it is entertainment for the masses, a distraction from the despair and ugliness that has engulfed the population. This line of thinking was valid in Australia last year — I certainly endorsed it – when the football codes returned to the screens at a time when people were hanging out for relief from the boredom and frustrations of the various lockdowns. But the Indian experience is on a different scale altogether, and it now seems like a dubious excuse for the tournament to keep flaunting its wealth and privilege.
The widely-published image of superstar players Kane Williamson, the New Zealand captain, and Australia's David Warner wrapped head to toe in hazard suits on a plane was a clear sign that there is nothing normal about this situation.
Menon says it all smacks of selfishness, indifference and a lack of concern for the suffering of others – "no longer sport, but something that diminishes us" – which is possibly true in many cases, but it would be grossly unfair to tar everybody with that brush.
Australia's No 1 player Pat Cummins was quick to make a substantial donation for medical equipment – thus demonstrating a quality of leadership that should be added to the case for him becoming the next Test captain – and former star, now commentator Brett Lee followed suit.
There is no absolute right or wrong in this fraught debate but the Indian cricket authorities would lose no friends if they made a statement now that there are more important things than the games they play – or the money they make.
As for the Olympics, every poll taken of the Japanese people that I have read indicates that they do not want it to go ahead. While their situation is nowhere near as dire as India's they are still recording 5000 new infections a day and Tokyo was placed in a state of emergency for the third time a week ago.
With thousands of athletes, coaches, officials and media from as many as 200 countries – many of them still under-resourced in the battle against the virus – flooding into the country, the risks of Japan importing an even worse situation are obvious.
But the International Olympic Committee have no appetite for pulling the pin because of the many hundreds of millions of dollars, billions perhaps, it would cost them in lost television contracts and other sources of revenue. It would cost the Japanese Government a pretty penny too.
So the solution has been to enact unprecedented protocols to try to protect visitors and locals alike. With every new announcement, the latest "playbook" having been distributed this week, these become ever more draconian.
It now appears that as well as having to leave as soon as they compete, and banned from straying from their accommodation and competition venues – bars, restaurants, tourist attractions and public transport are off limits – they will be encouraged to not even eat with or talk to people from other nations, or even some team-mates.
There is so much of this dispiriting stuff that it is guaranteed to be a sad, soulless and unsatisfying experience compared to every other Olympics ever staged, and you have to wonder if even winning a gold medal will be the unforgettable thrill that it has always been in the past.
Even the Australian Government seems to have its reservations. Asked on radio if it was responsible for the Games to go ahead in the circumstances, Federal Sports Minister Richard Colbeck said: "I think that's a legitimate question. I'm sure the IOC and the Japanese Government are giving that matter serious consideration."
There's no doubt about that – but neither the Minister or anyone else should be holding their breath waiting for a backflip that would gold in the gymnastics hall. It's not so much a lockdown as a locked-in.

NOBODY would dispute that the raft of new safety measures to protect horses trying to win the Melbourne Cup is not only welcome but overdue. In the current climate, you wouldn't bet on jockeys being permitted to brandish whips for much longer. And of course, the Warrnambool jumps carnival next week will attract its usual scrutiny. Just lately, I've heard a handful of long-time racing enthusiasts expressing a growing ambivalence about the jumps, a very small sample to be sure, but possibly a sign of the times. The sport of kings has never been under more pressure to keep the noble animals on which it relies safe and sound.
There appears to be general agreement that the new rules will make it more difficult for European stables to continue to bring their good horses to the spring carnival. Some see that as a disaster that will rob the event of prestige and class.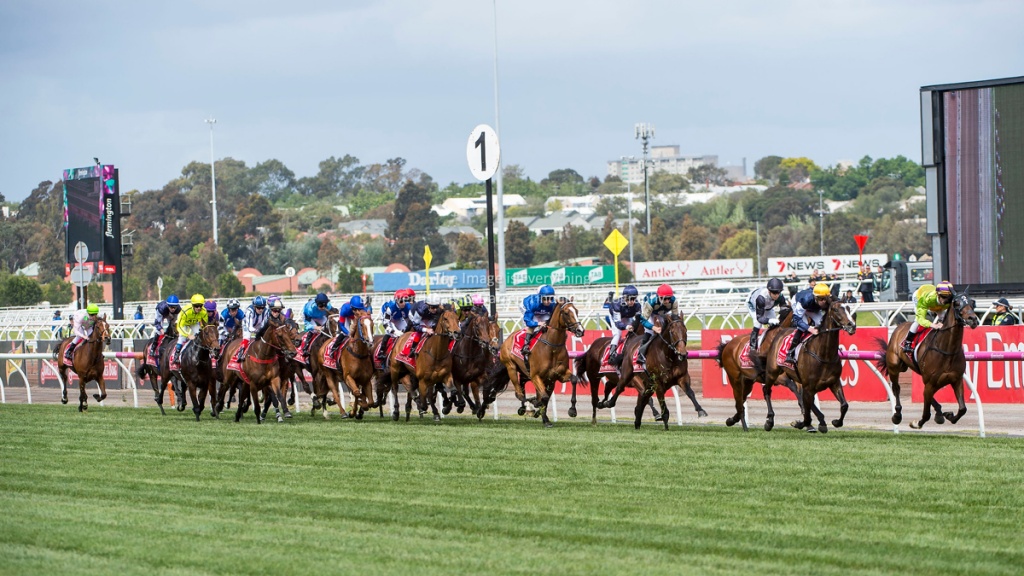 I doubt it. Plenty of these raiders have won the Cup over the past couple of decades but very few, if any of them, are as fondly remembered as the great local (or Kiwi) champions who have done so, back in the preceding era such as Makybe Diva, Might And Power, Saintly and even the more recent fairytale hero Prince of Penzance. They will be missed up to a point but they are not what makes the Cup what it is in the big picture.
It is a great race per se, but that's only part of its appeal. Its also a cultural and social phenomenon, which was the case before the great invasion began, and will be the case again if it is forced to go back to being contested by more local horses and fewer internationals. They'll still go around at roughly the same pace and the vast majority of people tuning in won't know the difference as they pour another drink, collect their winnings or tear up their tickets.

THE prize for this week's most tedious footy "issue" goes to the debate over whether Port Power should be allowed to wear their famous black and white prison bars guernsey when they play arch rivals the Crows in the Showdown. Given that this is the only game in which they want to indulge in this symbolism, why would anybody outside Adelaide care? The only ones who do are Collingwood, and they're being altogether too precious – as even many of their own fans would agree according to what goes past my ears.

WHICH Olympic event do you most associate with Australia? The equestrian three day event, both individual and team, would be one nomination – we've won six golds, three silvers and two bronzes as well as several other top-10 finishes. It's a reflection of the hiuge role the horse has always played in Australian life in general.
Then there's the pursuit, individual and team, in track cycling. Since 1984 we have won medals at every Games except one, two golds, four silvers and three bronzes. But maybe the prize goes to the 1500 metres in the pool, where the men have won seven golds, five silvers and seven bronzes dating all the way back to 1908, and with Kieren Perkins and Grant Hackett locking out the rest of the world for four successive Games between 1992 and 2004.
Embed from Getty Images
The other lockout occurred between 1956 and 1964 when Murray Rose, John Konrads (with Rose second) and Robert Windle were all successful.
Konrads' death at 82 this week – Rose has been gone for some time but Windle, 76, is still going strong – represented the loss of not just a great athlete but a prominent, popular personality who never lost touch with his sport.
How good was he? In one respect, it's hard to say because unlike most great swimmers of his and any other era, Konrads competed at only one Olympics, Rome in 1960, where he also won two bronze medals. But he was good enough to beat Rose, so that says plenty. Given that he also set 26 world records, and with his almost equally talented sister Ilsa became the face of the sort in Australia, he was certainly a formidable force. RIP.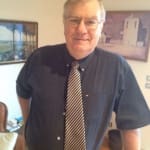 Author:
Ron Reed
RON REED has spent more than 50 years as a sportswriter or sports editor, mainly at The Herald and Herald Sun. He has covered just about every sport at local, national and international level, including multiple assignments at the Olympic and Commonwealth games, cricket tours, the Tour de France, America's Cup yachting, tennis and golf majors and world title fights.
Comments
comments
0 comments