---
Reading Time:
3
minutes
AUSTRALIA'S Grand Prix driver Daniel Ricciardo is battling to stay on the pace, writes PETER COSTER:
DANIEL Ricciardo didn't need words to describe his humiliation after failing to qualify at the front of the grid at the Portugal Grand Prix.
His body language said it all. The Australian driver had is head in his hands before he started 16th and finished ninth behind fifth-placed teammate Lando Norris.
In Italy two weeks ago he was humiliated when told to make way for Norris because he was "too slow." Norris finished third to Ricciardo's sixth.
At the season opener in Bahrain the Australian was seventh to Norris in fourth place.
Now he is in a crisis of confidence and it's showing. The smiling assassin, the king of the late brakers and the winner of seven Grand Prix and 31 podiums said on Sunday he was "broken."
The hunter has become the hunted.
Even more worrying is that Ricciardo at the age of 31 finds himself being routinely outpaced by a 21-year-old whose first Grand Prix start was in Australia in 2019.
Ricciardo must now be questioning his own reasons for falling off the edge of a potential world championship career.
Embed from Getty Images
No-one is talking about that anymore.
It looked possible at Red Bull before Ricciardo, like fellow Australian Mark Webber, decided Max Verstappen was being treated as the number one driver and moved to Renault and then McLaren.
Is he no longer to be considered among the top five drivers?
That may be harsh but the Honey Badger, the fierce little animal he has painted on his helmet, has had its teeth blunted.
Ricciardo may now be wondering whether he made the right move by jumping from Renault to McLaren.
Yes, if he were showing the same pace as Norris, but he has been reduced to looking for excuses, such as getting used to the car.
McLaren boss Andreas Seidl says the difference between Ricciardo and Norris will disappear after "another couple of races."
Norris might disagree with that although he is unlikely to say so.
What Ricciardo has to do is stop blaming his under-performance on his unfamiliarity with the car.
He says he did not underestimate the time he would need to get up to speed with McLaren.
"I was well aware of this when I transitioned from Red Bull to Renault:
"It's, I guess, unfortunately just going to take a bit of time."
But that was before Sunday's race at Portugal and his elimination in the first qualifying session.
The famous grin has dropped along with his performance and the turnaround needs to come quickly.
Seidl is protective of his driver, for now.
"We know it's not just straightforward to jump from one car into another one, says the McLaren chief.
"These cars are complex and then to find these last two, three, four tenths when you're really not comfortable to push these cars to the limit, that's not that straightforward. That takes time.
"But this isn't a surprise. That is part of the process of integrating a new driver."
Meanwhile, Lewis Hamilton's victory at Portugal confirms him as the greatest driver of his era.
The seven-time world champion's only mistake in recent races was in Italy when he slipped off the track in the rain.
He was up against the barriers but able to unlap himself behind the safety car after the crash between Valtteri Bottas and George Russell stopped the race.
In Portugal, Hamilton jumped on a mistake from Red Bull's Verstappen.
Bottas started on pole and finished third behind Verstappen after a sensor glitch that put his car into safety mode.
Significantly, the Finnish driver is now having his tyres pumped up by Mercedes team boss Toto Wolff over team radio.
Rather than calls of "come on Valtteri" being frustration with an underperforming driver, Wolff says Bottas has asked for it.
Not everyone is convinced about that and the possibility of George Russell taking the Finn's seat at Mercedes next year is growing.
In an interview before the Portugal race, Russell once again took the blame for the crash at the Italian race.
He continues to make grovelling apologies after first saying it was because Bottas made a sudden move to the right as he tried to pass him at the Roma Grand Prix.
Wolff says Russell has a lot to learn and part of that appears to be taking the blame if he is to take the Mercedes seat from Bottas next year.
The Williams' driver is a member of the Mercedes junior driver program and would have won the Sakhir Grand Prix last year when he replaced Hamilton who tested positive for Covid-19.
The apologies then came from Wolff when a bungled pit stop robbed the 22-year-old of what would have been a remarkable victory in only his second year in F1.
There is a parallel here with the success of Lando Norris and the misfortunes of the Honey Badger.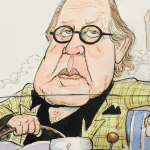 Author:
Peter Coster
PETER COSTER is a former editor and foreign correspondent who has covered a range of international sports, including world championship fights and the Olympic Games.
Comments
comments
0 comments