---
Reading Time:
7
minutes
THIS weekly offering is being shared more widely for reasons that bring no-one, certainly not me, any joy. Newspaper journalists often become accustomed to writing people's obituaries and I am certainly no exception. There were dozens I had to do about famous sportspeople in the many years I worked at the Herald Sun, most of them just another routine job. But there are always exceptions, people who you got to know on a more personal level and who were helpful and friendly and encouraging, and several  come to mind – footballer Ted Whitten, cricketers Richie Benaud and Keith Miller and cyclist Sid Patterson (my apologies if I have forgotten some) were all people in that category.
So was Dean Jones. More than any of them, in fact, because I saw so much of him before, during and after his spectacular career in the cricket stratosphere, and enjoyed every moment in his interesting company. We played a bit of cricket together, only at the essentially insignificant level of the old midweek competition, where he was a regular for two or three years in a team I started with a few mates, the Plastic XI, which was mostly sports journalists, Carlton footballers and random cricketers of every conceivable level of ability. It was sort of semi-social but always sharply competitive – we wanted to win – and we took ourselves reasonably seriously. So did Deano, who considered it good practice but, more importantly, an opportunity to cultivate a wider range of relationships with like-minded people.
The last time I saw him, last summer, he was reminiscing about the day he and one of his old footy heroes, star Carlton rover (and Carlton Cricket Club opening batsman) Adrian Gallagher put on a monster partnership in a midweek semi-final, Deano making about 180. That was probably 35 years ago but he hadn't forgotten, and when the team had a 40 year reunion well after it had died a natural death, he was first through the door to tell a few stories.
Given that we are talking about a legend of the international game here, this stuff is extremely small beer. But everybody who had anything to do with Deano, at any and every level, have their own memories of him, and almost without exception they are being aired this weekend with a similar emphasis on the simple fact that he was a good bloke to know, and easy to admire for qualities that included courage, forthrightness and a willingness to offer respect as well as receive it, a craving for which he never really tried to hide.
As a sportswriter immersed more in cricket than any other sport during the eighties and early nineties, I was privileged to witness much of his career, from start to finish – and there weren't too many more compelling reasons to turn up to work each day of a Test or Sheffield Shield match. He was always a story, telling them was a way for some of us to win writing awards which you can rarely do without colourful, controversial and challenging subject matter. So I for one am grateful to him for that – he made the job easy.
So here I am, back at the keyboard, exhumed by the Herald Sun to pay tribute one last time with the following observations in Saturday's paper. Vale Deano, it has been a pleasure.

SOMETIMES very good people have to die before they are fully appreciated. Sadly, there has been an element of that as the tributes have flowed freely and generously for Dean Jones, a cricketer who stood out from the crowd in every way – and who wasn't always made as welcome as he should have been.
For a player of such obvious talent and determination he was on the receiving end of some rough treatment from the national selectors and other heavy-hitters from time to time, and there is no doubt he deserved to play considerably more than the 52 Tests he did during the eighties and early nineties.
As a coach, he was far more in demand in Asia – where he fashioned a highly successful second career of it in Pakistan, Afghanistan and elsewhere – than he was in Melbourne, where he grew up to become Victoria's greatest player of the last 50 years behind only Shane Warne.
So it is beyond regret that only six months ago he felt so angry and frustrated at being overlooked – snubbed, in another word – as new coaches were sought for the Stars and Renegades Big Bash teams that he cut all official ties with Cricket Victoria.
Critical also of other aspects of the way the game was being run and offended that he seemed to have encountered a communications brick wall, he handed back the life membership bestowed on him in 2011 and demanded his name be removed from the award for Victoria's best one-day player.
Unfortunately, that rift did not have time to get resolved, although CV executive Shaun Graf said yesterday that when the dust settles Jones's family will be consulted on returning his name to its rightful places of prominence.
Deano, as he was known to everyone, was a born coach and commentator – another role in which he excelled, on radio and in print – because he was such a deep and often lateral thinker about all aspects of the game, which he wanted to share as widely as possible.
He enjoyed the cut and thrust of the media and established firm friendships with a wide range of journalists, some of whom (us) he played cricket with on a casual basis long before he made it to the big-time, and who would often find themselves tapped on the shoulder in the Press Box and invited to swap opinions on whatever was happening out on the field – or off it.
Some cricketers are best remembered for their stats. That won't be Deano. His greatest legacy will forever be the stupendous 210 in Madras in weather so debilitating he ended up in hospital on a drip.
The Australian coach at the time, Bob Simpson, described it as the greatest innings ever played by an Australian – but in fact it is probably in the top handful of individual feats across the entire national sports spectrum. Ever.
That bravery was also evident in his regular battles with the frightening fast bowlers from the West Indies who dominated his era.
His flair for the then-evolving 50 over format – where he took running between the wickets to a new level and fielded with rare ferocity — also put him in a class not quite of his own, perhaps, but certainly as a pioneer of what was possible in terms of innings totals. If Twenty20 had arrived a few years earlier he would have taken it by storm.
While numbers can never define him, it is worth noting his Test average was 46.55, which translates between very good and exceptional. It might surprise that of the 28 Australians who have scored more Test runs than his 3631, only 15 have better averages and then mostly only marginally.
Without denigrating anyone else, Mark Waugh – widely-regarded as an all-time great – is an interesting comparison. When Jones was unexpectedly dropped against the West Indies in Brisbane in 1992 he had just topped the averages in a tour of Sri Lanka, while Waugh was making four successive ducks.
Jones, shattered by the bullet he never saw coming, never made it back while Waugh went on to play 128 Tests in which he averaged 41.81, which is a significant gap at that level. He also averaged 39.35 in 244 ODIs against Jones's 44.61 in 164.
There are other examples and they did rankle, especially as it became clear in South Africa two years later that he was never going to wear the baggy green again.
A lawyer, probably farcically, suggested he sue for restraint of trade but of course that was never going to happen, any more than he was going to take the big money he was once offered to make a rebel tour of South Africa. His respect for the game – drilled into him by his father Barney, a famously combative club cricketer – would never have allowed any of that.
Embed from Getty Images
He was an easy character to like, excellent company, unfailingly interesting and entertaining when cricket – or footy – was on the conversational agenda, which it nearly always was.
But that doesn't mean he wasn't a polarising figure in many respects. As Victorian captain he set high standards for himself, setting a cracking pace in all aspects of preparation and was ruthless in expecting others to keep up. "The weak failed under him because they couldn't cope with the pressure," says team-mate Darren Berry, who followed him as captain.
Berry likened him to Michel Jordan, the legendary American basketballer whose intolerance of team-mates' dedication and work ethic was featured in a recent documentary that transfixed the sports world.
"Deano couldn't understand why people wouldn't train with the same intensity," he said. "He didn't suffer fools easily."
Berry, who was among those who temporarily fell out with him before resuming a close mateship — he likened it to "Batman and Robin, and you can guess who was who" — believes Jones was like many top sportsmen who could come across as arrogant and brash but were, deep down, insecure and simply craving respect.
That's a major reason why he made nearly 150 trips to India to play, coach and commentate. People there never forgot the Madras epic and idolised him because of it. He felt the positive vibe there more than he perhaps did in his own home town, where once every kid growing up had wanted to be like him – a swaggering, swashbuckling hero of the national game.
"He was loved by the masses but had to learn to be close to those around him," Berry said.
There is a strong school of thought among some of his peers that if Jones had not been such a maverick he might have sometimes found it easier to get the nod from selectors, and that wasn't lost on him as he moved well into retirement.
When it was brought up in conversation he would shrug it off on the basis that Dean Jones was Dean Jones for better or for worse.
The "better" was what the cricket world – all of it – is remembering today, and the only regret is that there could have and should have been more of it. But what we did get, nobody would want to change.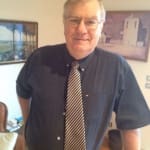 Author:
Ron Reed
RON REED has spent more than 50 years as a sportswriter or sports editor, mainly at The Herald and Herald Sun. He has covered just about every sport at local, national and international level, including multiple assignments at the Olympic and Commonwealth games, cricket tours, the Tour de France, America's Cup yachting, tennis and golf majors and world title fights.
Comments
comments
0 comments