---
Reading Time:
6
minutes
SEVEN DAYS IN SPORT: There is no need to label them heroes for doing their job but AFL players don't deserve to be heckled as privileged holidaymakers either, says Chief Writer RON REED:
AS fractured as it is, and it is becoming more so with every passing week, the footy season might be more important than ever in its heartland, Melbourne. Public morale is a huge issue as the city endures another long lockdown, with so many other forms of entertainment out of bounds, so footy is a priceless distraction – even in the almost unrecognisable form that it has now taken on. People need something to get their minds off the disaster threatening to engulf us all.
That's why suggestions that footballers are getting privileged treatment by being shifted to holiday spots in other states, and that season should be abandoned, are well off the mark. It was surprising to see my erstwhile and respected colleague Susie O'Brien given space to advance this argument in the Herald Sun, the footy "bible" that relies on the game for a large part of its relevance and appeal to its audience. Not so long ago, it would have struggled to get past the incumbent relevant editor who is no longer there.
It's not a holiday for the footballers. They've got a job to do in difficult and unusual circumstances, and their ability and willingness to get it done impacts on thousands who work in related industries, as well as countless other people who just feel better for having it in their lives, however remotely.
It is not "unfair and disgraceful" to let them leave Victoria – it's the only way for the sport, and for other football codes, to have any chance of remaining viable.
Embed from Getty Images
It doesn't mean the players should be regarded as heroes for making sacrifices for that to happen.
Everyone is making sacrifices for the common good.
And even though they've taken a hefty haircut, footballers get paid a lot more than most people to keep their show on the road. As much as some might wonder whether it's all worth it, they are mostly just getting on with it.
The AFL should be congratulated, not potted, for doing whatever it takes for that to happen.
We already know what it's like not to have any footy – and even for those of us who fall well short of the fanatical category, that wasn't a very happy place to be.

WITH each passing week, the upsurge in the campaign against racism – all over the world, Australia no exception – gathers more and more traction. There's nothing new about it, of course, but it seems that it is being taken more seriously – hitting home with greater impact – than at any time in even long-term memory, especially where sport is concerned.
Cricket commentator Michael Holding's erudite and emotional monologue at the beginning of the England-West Indies Test series has been rightly hailed as one of the most powerful messages yet delivered on this subject, following an earlier prepared presentation by the legendary West Indies fast bowler and his fellow commentator Ebony Rainsford-Brent, the first black female cricketer to play for England.
Quoting the two of them here will be inadequate – it's all readily available on-line and is an absolute must watch.
The other powerful gesture of the week was Australian basketballer Patty Mills, who is aboriginal, donating his earnings from the NBA restart, almost $1.5 million, to social justice causes dedicated to ending racism in this country and elsewhere. "For the first time in my career, I have had white people— team-mates, old team-mates, old coaches — telling me they never knew the level of racism that exists in sport, especially bin Australia," he said.
The hugely-talented Mills has long been my favourite hoops player to watch, a status that is now multi-faceted.

TIME flies. To old cricket fans it seems like only yesterday that the West Indies were dominating the game largely because of an endless supply of great fast bowlers. So it comes as something of a surprise to be reminded that it is very nearly 20 years since that era of intimidation officially ended.
Courtney Walsh played the last of his 132 Tests against South Africa in his home town of Kingston, Jamaica in April, 2001, finishing with 519 wickets, leaving his team-mate Curtly Ambrose well in arrears with 405.
Since then, no Caribbean quick has managed to get even halfway to those heady heights, a stat that was brought into sharp focus in the lead-up to the first Test against England in Southampton with Kemar Roach needing seven scalps to join the 200 club.
The impression that lingers is that the Windies had dozens of these speed merchants through the eighties and nineties but it's a bit of an illusion because there are only seven of them with 200, and one of those, Garry Sobers, got a lot of his 235 bowling spin.
After Walsh and Ambrose, the others are Malcolm Marshall 376, Joel Garner 259, Michael Holding 219 and Andy Roberts 202.
There mightn't be all that many of them but they were all world-beaters and because they all played at roughly the same time or in an unbroken era, they were a force like no other in the history of the game.
The Windies went into the current match with four quicks, just like they always used to do, and skittled the Poms for 204, thanks mainly to skipper Jason Holder's career-best 6-42, which confirms he is a far better all-rounder than his relatively modest profile would suggest. Roach made no inroads on his target.

ONE fast bowler who was a surprising omission from the Test was England's Stuart Broad, a long-time nemesis of Australian batsmen, especially David Warner. After being told they wanted to go with the extra speed of Archer and Mark Wood, Broad didn't hold back in a TV interview before play on day three, saying he was angry, frustrated and gutted – as he was fully entitled to be. But he could not have been more impressive in the way that he got it off his chest – candidly, coolly and with not a hint of woe-is-me whingeing, just an icy determination to wait his chance to prove the selectors wrong. It would be to our advantage, as fans, if this dignified truthfulness was to become the template for player interviews – all media training schools in all sports should get the tape, and make use of it.

ADVANCE copy of CRIMMO – the Peter Crimmins Story has arrived, a tribute to the champion Hawthorn rover and captain who died of cancer, aged 28, three days after his team-mates won the 1976 premiership. At almost 500 pages – the biggest footy book about an individual I can recall since Ben Collins' 737 page tome on legendary Melbourne coach Norm Smith 12 years ago – it is a massive feat of research and fine writing by the prolific Dan Eddy, who now has no rivals as the game's leading historian in book form. Two old Hawks who have been in the news recently – the late John Kennedy and former captain Don Scott – are both put heavily under the microscope for their roles in the highly controversial decision to not allow Crimmins to play in the 1975 Grand Final when his health was deteriorating. It will make uncomfortable reading for Scott, among others, when it hits the book stores at a so-far unspecified date.

THE Sport Australia Hall of Fame is possibly the best source of information on hundreds of champion athletes and accomplished coaches, administrators and other major contributors to the national sporting psyche. That is even more the case now that new(ish) chief executive Adrianne Sarkozy it has overseen an impressive revamp of its website Sahof.org.au . This organisation is now 35 years old and deserves to be better-known than it is. Because of the virus it won't be able to hold its black-tie induction dinner in Melbourne in October as usual, but seven new members and a new official Legend of Australian Sport will be embraced digitally for all to see.

AND still on old fast bowlers, this might have been the tweet of the week:
Hay …. I gotta say there is nothing like going down to the shops and getting recognised-it's great for the ego … 3 blokes walked passed me and one says " hey that's that old cricketer bloke… what's his name?"
Very uplifting good to start the week on a high!!

— Merv Hughes (@MervHughes332) July 6, 2020
WELL, Merv, the good news is that while they might forget your name they'll always remember your face – just as long as you don't ever shave that mo off.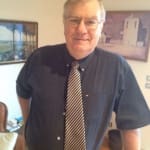 Author:
Ron Reed
RON REED has spent more than 50 years as a sportswriter or sports editor, mainly at The Herald and Herald Sun. He has covered just about every sport at local, national and international level, including multiple assignments at the Olympic and Commonwealth games, cricket tours, the Tour de France, America's Cup yachting, tennis and golf majors and world title fights.
Comments
comments
0 comments