---
Reading Time:
6
minutes
SEVEN DAYS IN SPORT: This is the craziest season ever, on and off the field – and it's not over yet, not quite, says Chief Writer RON REED:
INSTEAD of – or perhaps as well as – the Brownlow medal, the AFL should strike an award this year for the bloke who has made headlines in the weirdest way.
The latest three-voter, of course, was Collingwood's Steele Sidebottom, who earned a four-game suspension by being found pissed and barely dressed in a suburb far from home on a freezing morning and who had to be driven home by the rozzas.
And his boss, president Eddie, manages to keep a straight face when he says he is proud of him – for owning up to what happened, and then declining to appeal against his punishment for the good of the game. Yeah, look Eddie, I get it when you say we've all had big nights out that we'd prefer to forget – present company no exception – but given the circumstances and what's at stake, pride, sympathy and forgiveness aren't the first words that spring to mind. Especially forgiveness, given his absence might have cost them Friday night's big game against Essendon.
Eddie's cavalier attitude came back to bite him on the bum – hard – when it emerged on Saturday that he had said on TV back in April that players ignoring the Covid rules might need to be fined $100,000 and suspended for the rest of the season. Hmmm, maybe he meant players who didn't play for Collingwood.
Sidebottom has joined a colourful club – and one with very few winners. They have been rewriting the definition of going stir-crazy.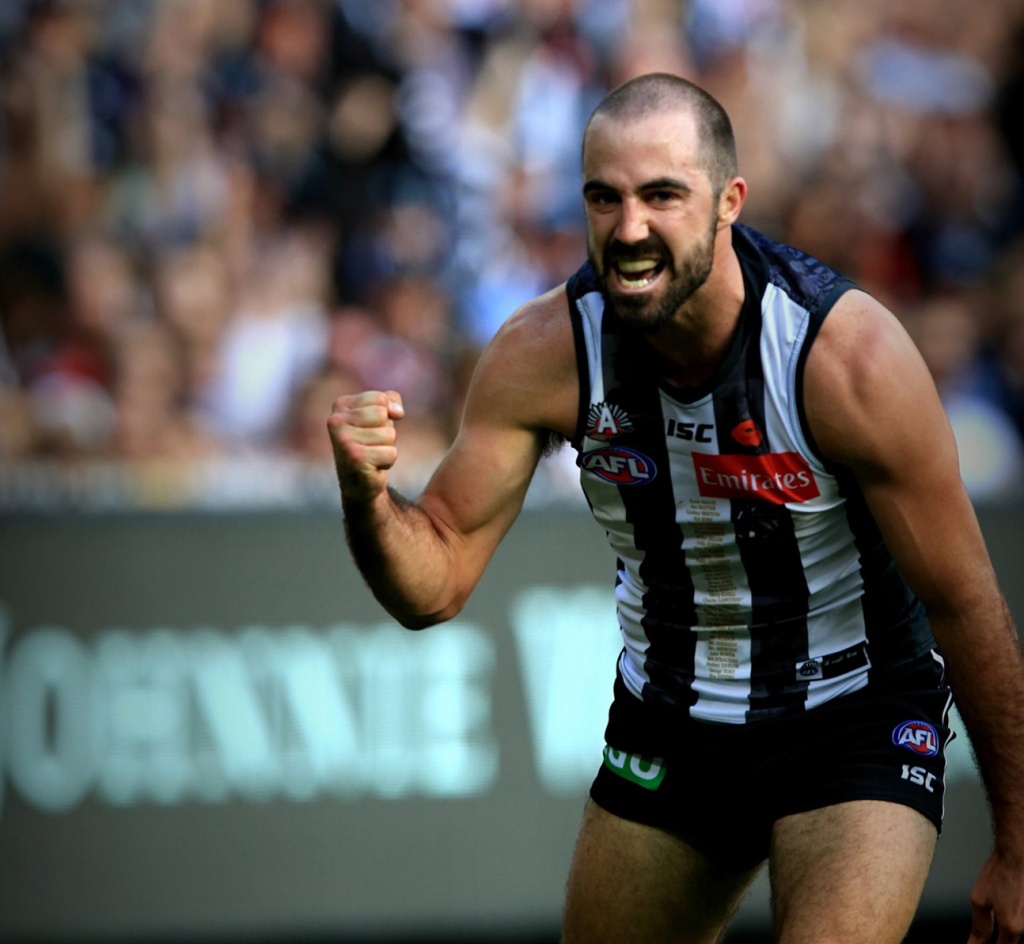 It also includes the Bulldogs' Lachie Hunter, who copped four games for crashing into four expensive parked cars while also tired and emotional, former North Melbourne coach Dean Laidley arrested while wearing drag and accused of stalking, Geelong's Jack Steven checking into a hospital with a stab wound inflicted by somebody he knew but wouldn't identify, Essendon's Conor McKenna testing positive and then negative to Covid19 within a few days and an assortment of other players and coaches suspended for various breaches of the lockdown playing protocols.
As North Melbourne CEO Ben Armarfio said the other day, this has become the biggest soap opera the game will ever see.
And now we see every team moving out of Melbourne for a month, which at least renders the previous day's drama more or less meaningless — dozens of players and other club personnel having to move out of home because they live in the suburbs that have been locked down for a second time, through of fault of their own.
There's nothing new in footballers – and indeed young sportsmen of all persuasions – finding weird and wonderful ways of getting into trouble, of course, but if the pandemic had not reared its ugly head when it did, you couldn't have scripted a season like this.
And it's still only less than half over – if, indeed, it manages to go the distance, which in all seriousness, must be in real doubt now that moving teams between states has become such an issue.
It's a wonder the boss, Gil McLachlan, has kept his sanity.
If we do ever get to the end, maybe they should give him the Brownlow.

WHEN leading businessman Gerry Ryan announced a "structural update" of Australia's only World Tour road cycling team, Mitchelton-Scott, last week, a couple of the sport's most passionate people crossed paths at the door.
Out – to "pursue new challenges," as the press release coyly put it – walked Shayne Bannan, the former Cycling Australia high-performance manager for whom it was a lifelong dream come true when Ryan put him in charge of the project when it was launched almost a decade ago.
Like most people in Australian cycling, Bannan had spent years of what always seemed like wishful thinking, waiting for somebody to come along with enough money and enough belief in the sport to fly the flag at the Tour de France and Europe's other big events.
Good at his job, he and Ryan proved to be a productive partnership as the team went from strength to strength and became a tourist attraction in its own right because of its willingness to engage with Australian sports fans on their European pilgrimages.
That alliance has come to a sticky end with Bannan apparently being held responsible for the recent imbroglio which saw Ryan announce that the team would henceforth carry the colours of a Spanish philanthropic charity, Manuela Fundacion, only for the deal to collapse within days.
Quite what happened there hasn't been made public, but Ryan has now taken back full control, while assigning Irishman Darach McQuaid to take over as chairman, along with a new general manager in Australian Brent Copeland.
McQuaid appeals as an inspired choice. A highly experienced agent and lawyer who has been the team's commercial advisor for three years, he and his family are synonymous with Irish cycling for generations – his brother Pat was president of the international controlling body, the UCI, and Darach was an accomplished racer.
And I can vouch from lengthy and pleasant experience, including sampling his generous hospitality at his Italian home, he is a popular, gregarious and worldly-wise operator with a strong soft spot for Australia. Good to have him aboard. And good to have the team still on the road, which wasn't necessarily the only possible outcome.

TO MOST sports fans, one of the surprises of the week was the announcement that the Zimbabwe cricket team will no longer be coming to Australia to play three one-dayers in August. The surprise was that they were supposed to be coming – that's been not so much a secret as a matter of minimal interest. Who knew – or cared?
Even Cricket Australia hadn't got around to deciding where the games would be played, only that the first one would be in Townsville.
The troubled African nation's status as the game's poor relation was underscored last year when they failed to qualify for the one-day World Cup, replaced by Afghanistan. This was a year after the ICC suspended them for four months because of Government interference in their affairs.
Embed from Getty Images
They are still a Test-playing entity, but only just. Their last go was a one-off against Bangladesh in February, which they lost by an innings and 106, bringing their overall record since their debut in 1992 to 110 Tests for 12 wins, seven of which have been against Bangladesh.
They have played Australia only three times, the last two as visitors in 2003-04, memorable only for Matthew Hayden pummelling them for a national record 380 in Perth.
The good news is that a couple of weeks ago they announced that they had somehow managed to almost pay off accumulated debts of more than $30 million, so they're keen to bat on. Here's hoping they get their act together because Test cricket is not so strong that it can afford to carry total passengers.

DURING the Ashes last year, Joe Root's captaincy of England wavered between woeful and average, especially in the first Test in Birmingham where he made little attempt to actually dismiss Steve Smith, preferring to target the tailenders instead. It was one of the reasons the Poms allowed Australia to bounce off the ropes and snatch an unlikely victory.
Embed from Getty Images
They recovered to draw the series and he kept the job but that doesn't mean he's the right man for it. So it will be interesting to see how the combative Ben Stokes handles his chance to take the reins when Root misses the upcoming first Test against the West Indies because of the imminent birth of his second child. And we will see it, thanks to Fox sports moving mountains to obtain the rights at the last minute – hooray for that. Despite his disciplinary lapses in the past, Stokes appeals as the ideal captain – he bats, bowls and fields like a matchwinner, is fearless and aggressive and is blessed with a Midas touch. It will be no surprise if he is fully in charge when England next tours here late next year.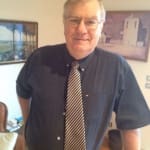 Author:
Ron Reed
RON REED has spent more than 50 years as a sportswriter or sports editor, mainly at The Herald and Herald Sun. He has covered just about every sport at local, national and international level, including multiple assignments at the Olympic and Commonwealth games, cricket tours, the Tour de France, America's Cup yachting, tennis and golf majors and world title fights.
Comments
comments
0 comments