---
Reading Time:
3
minutes
GRAND Prix racing returned at the weekend and PETER COSTER watched the young breed of drivers rapidly taking over the sport:
F1 CARS were back on the grid in Austria on Sunday with half the drivers deciding not to "take the knee" in support of the Black Lives Matter protest.
But those who didn't said this didn't mean they didn't support the protest.
Half of the cars did not finish at the Red Bull Ring in Austria where the race became a Viennese waltz of changing positions as cars retired with a variety of problems, with Valtteri Bottas winning from pole for Mercedes.
Red Bull's Max Verstappen was the first to retire with an unexplained power failure on lap 13, followed by a steady stream of mechanical glitches from untried new bits added since the Australian Grand Prix was cancelled at the start of the pandemic in Melbourne in March.
Mercedes would have filled the first two placings on Sunday but for Lewis Hamilton's five-second penalty for pushing Alexander Albon off the track in the other Red Bull.
So, no slice of the Sacher Hotel's famous Sacher torte for Red Bull, which was hoping for an Austrian hat trick for Verstappen.
Albon would have finished second and as it was, another young talent in McLaren's Orlando Norris finished third behind Ferrari's Charles Leclerc after Hamilton was relegated to fourth.
Embed from Getty Images
What is to be taken away from Austria is that the new generation of Grand Prix drivers has arrived to stay at the front of the grid.
Leclerc is Ferrari's first choice after Sebastian Vettel found himself without a contract for next year.
The four-times world champion finished 10th on Sunday, which seemed to underline Ferrari's brutal dismissal of their former top driver who has made too many mistakes on the track.
It was not a case of a breakdown in negotiations, there was simply no contract to be negotiated.
Joy, however, broke out at McLaren after Norris finished on the podium for the first time.
Daniel Ricciardo joins the 20-year-old Norris at McLaren next year after deciding his chances of winning the world drivers championship are better with McLaren than by ringing with Renault.
McLaren has refinanced its F1 and supercar business with a $500-million loan from the National Bank of Bahrain through its majority shareholder, which is also the majority shareholder in the bank in the Middle East kingdom.
Bahrain also hosts a round of the F1 world championship.
Ricciardo has taken a reputed $25 million cut to the more than $40-million package he is on at Renault.
No great surprise there. All F1 drivers are being told there is no longer that kind of money available since the advent of the coronavirus .
Even six-times world champion Lewis Hamilton has been told his expectations of a substantial increase on his already massive salary are not on.
At $65 million last year, Hamilton is already the highest paid driver in the history of the world's most expensive sport, according to Forbes magazine.
He reportedly demanded $72 million from Mercedes next year when his contract will have expired.
The German team is the wealthiest alongside Ferrari, courtesy of its superb engines, which will power McLaren from next year.
This lured Ricciardo from Renault, which had a miserable season in 2019. Another young gun in McLaren's Carlos Sainz jumped into the seat left vacant at Ferrari by Vettel.
Ricciardo would have also jumped at the chance to drive for the Prancing Horse but, as with Vettel, no one called.
No one wants old drivers, unless it's Hamilton at Mercedes, which looks likely to retain 30-year-old Valtteri Bottas, who was on the cusp of not having his contract renewed next year.
Hamilton is the exception at 35. Ricciardo is in his last couple of seasons at 31. Vettel is looking at enforced retirement at 33, whereas Alex Albon is only four years older than Norris at 24 and Charles Leclerc is also a youthful 24.
Carlos Sainz is 25. Esteban Ocon, who joins Ricciardo at McLaren next season, is only 23.
Lance Stroll at Racing Point is only 21 and was signed for Williams when he was 17. George Russell at Williams is 22.
The oldest driver on the grid is Kimi Raikkonen at Alfa Romeo at 40.
"The Iceman" won the world championship in his first year with Ferrari in 2007.
More than ever, teams look at a driver's age before they sign them up in a sport where the numbers still spin faster than the wheels.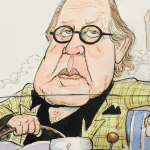 Author:
Peter Coster
PETER COSTER is a former editor and foreign correspondent who has covered a range of international sports, including world championship fights and the Olympic Games.
Comments
comments
0 comments