---
Reading Time:
6
minutes
SEVEN DAYS IN SPORT:  Footy has always struggled with the issue of racism but might be making progress, says Chief Writer RON REED:
FOOTY'S resumption has provided no shortage of talking points,  but while we waited for the inevitable positive test for coronavirus, which duly arrived on Saturday, one topic has dominated discussion – racism.
There's nothing new about that, of course – it becomes an agenda item at some stage every year, which is why the indigenous round was introduced in 2007 – but this time around it seems to have become more intense than ever before.
The "taking a knee" gesture, Heritier Lamumba's angry demand for an apology from Collingwood, Eddie Betts publishing cretinous slur against him and North Melbourne CEO Ben Armarfio's anguished recall of lifelong discrimination have all been big stories. You might even add Sam Newman's sudden departure from Channel 9 after an offensive tirade against the American guy whose death at the hands of the cops unleashed the Black Lives Matter campaign around the world.
Embed from Getty Images
And it's not just footy. The national women's basketball team threatened to go on strike unless Basketball Australia stepped up its support for indigenous players, with his sister claiming NBA star Ben Simmons left Australia because of the organisation's record on racism (although she neglected to mention the massive amounts of money he now earns in one of world sport's most lucrative competitions.)
You do get the feeling that while this issue has ebbed and flowed in perceived importance over the years, now that the emphasis is on it being a matter of life and death – black lives and black deaths – it does, yes, matter more than ever. The football community seems determined to attack it with more genuine energy, goodwill and commitment. Whether that proves to be a long-term constant remains to be seen but the likes of Betts and his brothers must surely be encouraged by what is happening.
It will be interesting to see what becomes of the knee gesture – will we ever see it again?
There were plenty of us who wondered about the bona fides of every player on every team, 396 of them, plus umpires and coaches, being willing to make a unanimous statement on any given issue in their very public workplace. Such total agreement in any political debate is very rare. What if individuals, for any reason, decided not to toe that line – imagine the flak that would follow. That's not a can of worms the AFL would enjoy opening.
However, when every team – through their captains or other senior representatives – issued almost identical statements to the Herald Sun explaining why they were all happy to make the gesture, there were no visible dissenters and no reason to doubt their collective sincerity. It was a powerful document.
At the risk of stating the obvious, the least that can be expected now is that no future player will ever be nicknamed "Chimp" or the like by team-mates, as Lumumba says he was, and that neither Betts nor anyone else will have to put up with cretinous insults from so-called fans of the game. Or is that just too much to hope for?

AROUND the cricket traps, the dogs seem to be barking that axed Chief Executive Kevin Roberts might not be the only figure of influence to be shown the door at Cricket Australia, especially if several disgruntled states team up to change the way the board of directors is structured.
If that happens, it will be interesting to see if chairman Earl Eddings is viewed as a crucial calming influence or part of the problems. So far no shots have been fired publicly in his direction but when speculation surfaced about former England captain Andrew Strauss being a contender for the CEO job, usually well-informed English cricket writer Mike Selvey tweeted there was little chance of that happening "while the current chairman of CA is in place."

CYCLING is one Australian sport that appears to be emerging from the pandemic crisis with some good news – but it's been a close-run thing. Mysterious, too.
Not long ago, the rumour mill strongly suggested our only World Tour road racing team, Mitchelton-Scott, was looking unlikely to survive as its owner, Gerry Ryan, was trying to protect his many business interests from the ravages of the economic meltdown.
To the relief of staff and riders, he announced last week that arrangements had been completed for a Spanish philanthropist Francisco Huertas to take charge for the rest of the 2020 season and hopefully into the future. Three days later, the deal was officially off – with no public explanation.
Now it's back to business as usual, with Ryan guaranteeing full support – but still searching busily for one of more sponsors for the long haul.
For Ryan, an extremely generous long-term benefactor of many sports, the team has been an expensive passion project since it first hit the road in 2012, the first and so far only one to fly the Australian flag in cycling's European heartland. It has steadily become more and more cosmopolitan but it's Australian DNA remains intact, all the more so now that it won't be wearing Spanish colours.

IT'S no secret that soccer is in trouble in this country and that was the case well before the virus shut down the A League season, which is about to resume – well behind the other codes, AFL and rugby league. Now it is struggling even for visibility. Not only is Foxtel slashing the amount it is prepared to pay for providing crucial TV exposure but the Murdoch newspapers appear to have decided they don't need soccer reporters any more.
The Herald Sun's excellent David Davutovic departed on his own terms a month ago and the Sydney Daily Telegraph's Tom Smithies has followed suit, while the Adelaide News's Val Migliaccio and the Brisbane Courier Mail's Marco Monteverde have left as savage staff cuts continue.
It is unclear whether any will be replaced.
It's only a few years ago that the Herald Sun would routinely send both Davutovic and his talented understudy Matt Windley to report on the same match, with someone like me thrown into the mix to provide colour copy, with at least two whole pages devoted to this blanket coverage, sometimes more. That's ancient history.
Indeed, it takes me back to the seventies and early eighties when soccer had so little cut-through in Melbourne that the Herald evening newspaper, both before and during my time as its Sports Editor, employed a Scottish expert as a staff writer, but we ran so little news about the game that he was required to spend most of his time editing the racing form guide. He eventually walked away in frustration.
Soccer has come a very long way in the mainstream media since then but is now in danger of retracing its steps.

EVER since I met him as a friendly teenager at a party in Lahore one night during the last Australian cricket tour of his country in 1998, I have enjoyed watching Pakistani cricketer Shahid Afridi score runs at a breakneck pace, mostly in limited overs matches, and purvey a decent brand of leg-spin. So I was pleased to knock out a complimentary column after watching him star for the Renegades in the Big Bash one night.
To my considerable surprise, my phone rang the next morning and it was him, having taken the trouble to track down my number. He addressed me politely as "mister" and thanked me profusely for my kind words. Which is probably no big deal. Except that in decades of writing about cricketers from all countries, I cannot remember anyone else ever doing that.
Embed from Getty Images
So I was dismayed to read that Afridi, now 40, has announced that he has tested positive to Covid19, as huge numbers of people have in Pakistan. Worse, elements of the Indian cricket fraternity have mocked him about it, suggesting it is God's punishment for a an inflammatory speech he had made about their Prime Minister.
They can be an unforgiving lot in that neck of the woods but former Indian player and commentator Aakash Chopra spoke for most when he wished Afridi a speedy recovery. And so say all of us.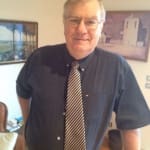 Author:
Ron Reed
RON REED has spent more than 50 years as a sportswriter or sports editor, mainly at The Herald and Herald Sun. He has covered just about every sport at local, national and international level, including multiple assignments at the Olympic and Commonwealth games, cricket tours, the Tour de France, America's Cup yachting, tennis and golf majors and world title fights.
Comments
comments
0 comments