---
Reading Time:
3
minutes
FAST bowlers don't come much better than Dale Steyn, which is why the Big Bash blockbuster was mostly about one man, says Chief Writer RON REED:
IT'S probably true that most people don't go or tune in to Big Bash cricket matches to watch the bowlers – by and large, it's the six-hitters who make the competition what it is.
But for mine, the best thing that happened at the MCG on Saturday night was the sight of South African superstar Dale Steyn measuring out his run to bowl the first over in front of 50,000 people as if it was the Boxing Day Test – and then letting rip accordingly.
There was a sense of theatre generated by the knowledge that this may be the last time the greatest international bowler of the decade just finished will grace any Australian ground, and that made it must-see stuff.
Happily, we aficionados of the craft of fast bowling were treated to a master-class, inasmuch as such a thing is possible within the confines of the 20 over format – and his 36 years on the clock, which came into focus when he performed an old-school manoeuvre by preventing a boundary by sticking his foot out on the run.
Steyn bowled the first, fourth, 18th and last overs, taking 2-16, superb figures in this discipline. It probably should have been better, with the Stars convinced he had young opener Sam Harper caught behind off his second ball.
Embed from Getty Images
Returning at the back end, with the Renegade's innings in disarray, he sent Cameron Boyce and Will Sutherland on their way to stamp out any possibility of a late rearguard recovery.
Sutherland is a promising young all-rounder but as the astute Darren Berry observed on radio, for someone not long out of school cricket to be facing someone of Steyn's experience and calibre on a big stage in front of a big crowd must have been a nerve-wracking experience.
Sure enough, Steyn dismissed him "for fun," as they say, with three or four balls of unpredictable pace, both fast and not so fast but perfectly directed on a challenging length. Professional expertise, in other words.
Steyn's body language at the end suggested he was chuffed with his contribution, not just on the night but for the extent of his brief stay with the Stars, which is now over.
Steyn is by far the biggest name – the most successful cricketer – to play in the BBL this summer, a status that might, but only might, be challenged when his compatriot AB de Villiers arrives to bolster the Brisbane Heat for the second half of the campaign.
Stars fans might have felt slightly short-changed – he certainly has not been a cheap acquisition – when he missed the first two matches because of a side strain that was taking its time to come good.
But he leaves with the team on top of the ladder and with his own figures from four matches totalling five wickets for 81 off 13 overs at an economy rate of a tick over six. If you take out his first over against the Adelaide Strikers, when his first five balls went for two sixes and two fours, he has been virtually impossible to score off.
And while it is, of course, less than desirable for the Stars that he won't be around to assist their attempt to break their premiership hoodoo, they can probably scarcely believe their luck that they have unearthed another formidable fast-bowling import in Pakistani Haris Rauf.
Rauf is good, but he's not Steyn – so we'll see what happens there.
Will Australia ever see Steyn again? That depends on whether he can get a game for South Africa in the T20 World Cup on these shores in October, which is his one remaining career ambition.
It is why he is returning home now so that he can make himself available for white ball cricket against England in the coming weeks. "I'm not sure if I'll get a game but I'll put my hand up," he says.
On what we've just seen, the South Africans – desperately trying to recover from an exodus of elite talent at Test level and elsewhere – would be mad to shut him out.
Embed from Getty Images
South Africa have produced some truly great fast bowlers but none better than him. He took 439 wickets in 93 Tests, 196 in 125 one-dayers and 61 in 44 T20 internationals, altogether a tick under 700. He is the eighth most successful Test bowler, fifth among the pace men.
As The Cricket Times publication reminded us the other day, he was the top-ranked ICC international bowler in 2010, 2011, 2012 and 2014, interrupted only by team-mate Vernon Philander, who is now about to join him – and the also formidable Morne Merkel — in retirement from Test cricket.
Hopefully, he'll be back at the MCG for one last hurrah. If not, he has at least departed on an appropriately triumphant note.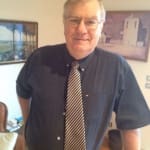 Author:
Ron Reed
RON REED has spent more than 50 years as a sportswriter or sports editor, mainly at The Herald and Herald Sun. He has covered just about every sport at local, national and international level, including multiple assignments at the Olympic and Commonwealth games, cricket tours, the Tour de France, America's Cup yachting, tennis and golf majors and world title fights.
Comments
comments
0 comments