---
Reading Time:
3
minutes
GLENN Maxwell is back from the dark side, says Chief Writer Ron Reed:
FOR a dude who called for time out because he wasn't enjoying his cricket a month or so ago, if Glenn Maxwell isn't in a happier place now he's hard to please.
Maxwell has returned to doing what he does best, which is playing white-ball cricket, as captain of the Melbourne Stars, and everything is dropping into place nicely.
The green team won again at the MCG on Wednesday night, disposing of Sydney Thunder by six wickets, giving them six wins against a solitary defeat and maintaining their spot at the top of the ladder, with that elusive first premiership looking increasingly like it's there for the taking.
So far, so good in other words – and perhaps it should be left at that given the Stars' capacity for self-destruction when the heat gets turned up in the finals, never more frustratingly than last year when they contrived to lose 7-19 just when they had the decider all but parcelled up against the Renegades.
Embed from Getty Images
Maxwell is never less than interesting to watch and it's been no different in this campaign as he has employed a range of tactics, especially when it comes to his own contributions.
Mostly, but not always, he bats at five, which seems to be at least one spot too low, a potential waste for such a regular match-winner – and Mark Waugh who was once the specialist national T20 selector was saying the same thing on TV the other night.
But with previous scores of 83, 43 and 40 not out as well as a couple of failures, he's got away with it, basically. More often than not he also opens the bowling himself, which also seems to work, never more so than when they played Thunder the first time around and he clean-bowled both openers, Usman Khawaja and Alex Hales in the first over.
I have always been both amused and bemused whenever Maxwell's nude nuts dismiss good batsmen, but no less a judge of spin bowling than Warnie assured me a while back that he could actually bowl a bit, so I no longer find it so surprising.
Predictably, Maxwell gave himself another immediate crack at the same two batsmen this time, and while he couldn't remove them, they couldn't get hold of him either as his three overs went for only 18, putting the Sydneysiders under pressure in the powerplay.
The Thunder ended up with an inadequate 5-145, and if any more proof was needed that things are now going as if Maxwell was armed with a magic wand, it came in the last over when Pakistani fast bowler Haris Rauf took a hat-trick, a feat all the more memorable for being performed at one of the world's greatest cricket stadiums.
Like everyone else, Maxwell would, surely, have never heard of the little-known fringe player plucked from Tasmanian club cricket as a fill-in while South African superstar Dale Steyn recovered from an injury, and then for Steyn's other replacement, Englishman Pat Brown, who also couldn't front up because of injury.
Haris, who now has 13 wickets from just four games, is, arguably, the best story of the tournament, and Maxwell has been the grateful if more or less accidental beneficiary.
The skipper, meanwhile, went on his merry way, unfazed by another tactical experiment that didn't quite work – sending in bowling all-rounder Nathan Coulter-Nile at No 3 – and then smashing an unbeaten 59 to ensure the victory was never in doubt.
He was able to wake up in his own bed the next morning, completely unfussed, in all likelihood, that he did not have to go straight to the airport to join the Australian one-day team for a short campaign in India, a break from the constant travel that did his head in last year.
Embed from Getty Images
With the Stars on fire and a cool couple of million dollars guaranteed for another few weeks work in the Indian premier League, no wonder he is laughing out loud again.
Only another implosion by the green machine could wipe the smile from his face in the immediate future and there is no sign of that happening.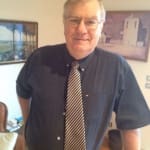 Author:
Ron Reed
RON REED has spent more than 50 years as a sportswriter or sports editor, mainly at The Herald and Herald Sun. He has covered just about every sport at local, national and international level, including multiple assignments at the Olympic and Commonwealth games, cricket tours, the Tour de France, America's Cup yachting, tennis and golf majors and world title fights.
Comments
comments
0 comments