---
Reading Time:
3
minutes
IT'S been a tournament to forget for the Sri Lankan cricketers but at least chief writer RON REED saw them find some semblance of form at the end:
NO MATTER how their heroes are performing, there is one admirable constant about Sri Lankan cricket fans – they're proud and they're loyal.
That's why the MCG was respectably populated – the vast majority of them wearing the royal blue and gold colours of the island nation – for the third and final T20 against Australia on Friday night.
And they were rewarded – up to a point.
Mercifully, the tourists were borderline competitive, registering easily their best score of the series – 6-142 – after being surprisingly sent into bat by local hero Aaron Finch.
It still wasn't nearly enough – Finch and his men comfortably chased it down for the loss of three wickets with 14 balls remaining, to complete a comprehensive clean sweep of the first international combat of the new season.
But at least it wasn't an embarrassment, bordering on farcical, as the first two non-contests were, Australia winning by a massive 134 runs in Adelaide and by nine wickets, with seven overs in hand, in Brisbane.
There, they put themselves in contention for the title of the worst team to visit Australia in modern memory. They looked like club cricketers with only one unsophisticated strategy, crude slogging – even by T20's standards — that unsurprisingly resulted in them throwing away wickets every two overs. Their bowling wasn't much better – they claimed only three wickets, none of them all that authentically earned — and their fielding just as shoddy.
And, it must be said, the sight of their captain Lasith Malinga – a once very good fast bowler of whom I have long been a fan – labouring under a good stone and a half of extra ballast at 36 and struggling to crank the speed gun up to a modest 130 suggested that Sri Lankan cricket is not taking itself seriously enough. That it has lost pride.
Hopefully, this has been an aberration – since being on the spot in Lahore in 1996 when they beat Australia in the final of the one-day World Cup, by far their finest moment before or since, I have always regarded the islanders as a courageous, colourful and often surprisingly formidable asset to world cricket, even if they have never done very well in Australia.
On Twitter the other night, I referred to them as no-names. That was a bit unfair insofar as they are not rank amateurs – for instance, Kusai Perera, 29, who top-scored this time with 57, has played 18 Tests, 98 one-dayers and 41 T20s with respectable results. He's not the only one.
But it's fair to say that he and his team-mates, Malinga excepted, simply don't register with Australian fans other than the real cricket tragics.
But no-names? Well, certainly not in one sense. No 6 batsman Gampalage Shehan Naveendra de Fonseka Gunawama Jayasuriya, who contributed 12 runs, answers to Shehan but his impressive moniker runs to 48 letters with six spaces. He is not related to Deshabandu Sanath Teran Jayasuriya (31 letters), one of Sri Lanka's all-time great batsmen, who is currently under suspension for breaching the anti-corruption code.
I can't vouch for this, but I would suggest the record-holder when it comes to big-name Sri Lankans would be the very good left-arm fast bowler of a few years go, Warnakulasuriya Patabendige Ushantha Joseph Chaminda Vaas, which is 53 letters and five spaces.
But we digress.
The Australian team's first appearance at the MCG each summer is usually an occasion of some weight, but for various reasons – the unusually early timing, the lacklustre opposition and even the absence of home-town entertainer Glenn Maxwell, on mental health leave for reasons that a Cricket Australia source couldn't really define – this was an underwhelming offering.
Embed from Getty Images
But if you missed it – and if you're not Sri Lankan you probably did – then you've almost run out of chances to see them already. The Aussies, the men that is, will grace the G only once more all summer, for the Boxing Day Test against New Zealand.
There are no one-dayers scheduled, and the rest of the stadium's menu is a mix of two state one-dayers, two Sheffield Shield matches, five Big Bash appearances by the Stars, a tour match between the England Lions (their development team) and Australia A and, in what Cricket Australia hopes will be the highlight of the summer, the final of the women's T20 World Cup.
Hmmm. Here's hoping the Kiwis bring their A game for the Test showpiece.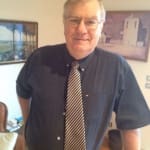 Author:
Ron Reed
RON REED has spent more than 50 years as a sportswriter or sports editor, mainly at The Herald and Herald Sun. He has covered just about every sport at local, national and international level, including multiple assignments at the Olympic and Commonwealth games, cricket tours, the Tour de France, America's Cup yachting, tennis and golf majors and world title fights.
Comments
comments
0 comments