---
Reading Time:
3
minutes
HE'LL never be booed out of the game because he's the footballer we'd all like to be, says Chief Writer RON REED:
EDDIE Betts is the footballer I most enjoy watching. He already was when he played for Carlton and still is now that he is at Adelaide, having had six more years to perfect his astonishing goal-kicking techniques even more. Nobody plays the game quite like him – maybe the old Magpie, Peter Daicos, once kicked goals that were just as creative, but there haven't been many, ever.
It's not just the incredible skill factor in what Eddie does and how he does it, but the pleasure he gets out of it and the way that the ever-present grin is transmitted to every onlooker. Currently, it is footy's most joyful feature. Now, he has become the first player I can remember to be openly applauded and congratulated – hero-worshipped, actually – by an opposition player while the contest was still in progress.
And to those who disapproved – hello Garry Lyon – when Richmond's electrifying young star Sydney Stack high-fived his famous opponent after another of Betts's trademark "special" goals and exchanged friendly banter, you need to get a life. It was a moment to savour.
Admittedly, there is a time and place for it – it's not something that's likely to catch on in the white heat of a Grand Final, perhaps, but when it's appropriate it can only add to the spectacle, regardless of which side you're barracking for.
Tigers coach Damien Hardwick had no problem, even though his team were losing at the time – and that's coming from a bloke who used to take no prisoners on the field himself.
Betts and Stack are, of course, both Indigenous – "brothers," as they referred to each other during their tussle – which may or may not be relevant to the way in which people view this particular episode.
I don't think it's particularly important, except to underscore that if I could go back to being a kid growing up and fantasising about becoming a sporting star, Betts is exactly the sort of player I would want to be in style, attitude and the capacity for enjoyment.
Embed from Getty Images
You'd like to grow up to be as good a footballer as Adam Goodes, too, but you wouldn't want to be booed out of the game, unwilling to return. There is no chance of that ever happening to Betts. The narratives surrounding two great Aboriginal sportsmen have become vastly different, one descending into sadness, detachment and victimhood, the other triumphant and uplifting. Why is that? It's a complex question that the documentary The Final Quarter attempts to answer in Goodes's case – unadulterated racism, is its verdict, apparently – but does not address when it comes to Betts's popularity.
Maybe we need a doco on that too. Even though he, too, has had to deal with an element of racism, it would be a very different story.
It's been a big week or so for what you can and cannot do or say on and off the field in a range of sporting environments.
Footy fans have been told – or think they have, more accurately – to take it easy on the umpires, and to pipe down in general. This is ridiculous. Giving the umpire a piece of your mind, and the opposition for that matter, has been a part of the spectating experience since the year dot and will never become obsolete or any less loud.
And if calling an umpire a bald-headed flog is deemed offensive, then a mate of mine who has answered to the nickname Flog for many years and who is now bald, will be tempted to sue all his friends and may never go to the footy again.
That said, you have to applaud Indian cricket captain Virat Kholi for the sportsmanship and class he demonstrated when he asked his own fans to desist from booing his Australian opponent Steve Smith at the World Cup. I wouldn't be holding my breath waiting for the Poms to do likewise when the Ashes Tests start and for mine, that will just be all part of the theatre.
Applause, too, for commentator Michael Holding who was rebuked by his TV bosses for calling the umpiring "atrocious" when Australia played the West Indies, which it was. Holding, always forthright and interesting, retorted that he had no intention of toning down his opinions just to be politically correct and to protect the image of the tournament and as usual his call is absolutely correct.
Embed from Getty Images
Also in trouble from some quarters is the captain of the Matildas women's soccer team, Sam Kerr, for telling critics to "suck on that" after re-igniting their World Cup campaign with a big win over Brazil. Not classy, she has been told. Well, maybe not – but a bit of passion, emotion, pride and defiance has never gone far astray in the leadership of any elite sporting team. Kerr has been a great advertisement for Australia on the international sporting stage for several years now and this doesn't change that one iota.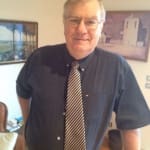 Author:
Ron Reed
RON REED has spent more than 50 years as a sportswriter or sports editor, mainly at The Herald and Herald Sun. He has covered just about every sport at local, national and international level, including multiple assignments at the Olympic and Commonwealth games, cricket tours, the Tour de France, America's Cup yachting, tennis and golf majors and world title fights.
Comments
comments
0 comments