---
Reading Time:
3
minutes
HE IS the world's best all-rounder and the star of the World Cup – now he has the Aussies in his sights, says Chief Writer RON REED:
SHAKIB Al Hasan would struggle to get a game in any format if he played for Australia, according to an opinion piece I read on the eve of the World Cup. According to this learned observer, whose name I didn't bother remembering, he would be a fringe player at one-day level, comparable to, say, Darren Lehmann and Ian Harvey.
Suffice to say, if coach Justin Langer and captain Aaron Finch could persuade the Bangladeshi national hero to switch sides for what is now a crunch match on Thursday night, they couldn't sign him up fast enough. A genuine all-rounder is exactly what they are missing the most and he is, surely, the best one in the world.
Shakib will be the most important player in the match – if he doesn't fire for the first time in the tournament, his team will be highly unlikely to win, but if he does, then Australia will have a fair-dinkum fight on their hands.
He has emerged as statistically the best performed player in the competition, as well as one of the most watchable and interesting.
Far and away the best player his cricket-crazy country has produced, the 32-year-old top-order batsman and left-arm orthodox spinner led the way as his team thrashed the West Indies on Monday night, scoring 121 not out and taking two key wickets.
Embed from Getty Images
It was the Tigers' second win, having also accounted for South Africa, and put them in fifth place with a puncher's chance of making it through to the semi-finals if one of the four favourites, England, India, Australia or New Zealand, should trip up. That's why the appointment with Finch and his troops is so important.
Bangladesh were set a challenging chase by the Windies, who scored 322, but they did it on their ear for the loss of just three wickets and with nearly eight overs to spare. It was the second highest successful chase in World Cup history, behind only Ireland's 328 against England in 2011.
Shakib's masterful knock, with 16 fours and, unusually for this format, no sixes, was his second hundred in a row, following 121 against England, 64 against New Zealand and 75 against South Africa, for a total of 384 at an average of 128. He has overtaken Finch's 343 at 68 as the leading scorer. He also has seven wickets, or almost two per game.
He has now played 202 ODIs for 6,101 runs at 37.42 with nine hundreds and 44 fifties, plus 254 wickets at 30.23. That double of 6,000 runs and 250 wickets has been achieved by only three other players, Sri Lanka's Sanath Jayasuriya, Pakistan's Shahid Afridi and South Africa's Jacques Kallis, and they all needed many more matches than his 202 to get there.
As irrelevant as our earlier informant's misguided opinion is, for comparison, Lehmann played 117 ODIs for 3,078 runs at 38.96 and 52 wickets while Harvey, a team-mate at the turn of the century, played 73 for a batting average of 17.87 and 85 wickets, or about one a match, at 30.31.
Shakib also has nearly 4,000 runs at a tick under 40 with five tons and 205 wickets from 55 Tests so far from being a fringe player in anyone's book, he would be a serious candidate for a world eleven.
He is good to watch because he is relaxed, unflappable and full of confidence, telling the media that he never doubted that the Windies total was in reach.
What's the secret?
"Mindset is very important," he said. "At this level, in this atmosphere, mental strength is very helpful. Fitness is important too, but the more you can be courageous, everything clicks. The battle is within oneself. If you keep telling yourself, 'I am winning,' it will definitely help you win.
"I am seeing the ball really well. I think it is one of the key parts of my batting. I am getting more time. I was never in a rush chasing these runs. I was patient enough to put the bad ball away.
"In terms of runs, it is my best. I have done well in the past, but it is not necessary that you always make the most runs or take the most wickets when you have the best mindset. I am in a good place now, which I want to continue."
Disturbing that mindset is now the most urgent priority for Langer, Finch and their bowlers.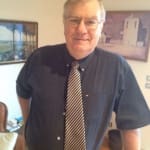 Author:
Ron Reed
RON REED has spent more than 50 years as a sportswriter or sports editor, mainly at The Herald and Herald Sun. He has covered just about every sport at local, national and international level, including multiple assignments at the Olympic and Commonwealth games, cricket tours, the Tour de France, America's Cup yachting, tennis and golf majors and world title fights.
Comments
comments
0 comments