---
Reading Time:
3
minutes
WHAT'S NOT to like about the Barty Party? Nothing whatsoever, says Chief Writer RON REED:
PERFECTION IN sport is one of life's rarest commodities and almost unattainable.
But we are unlikely to see anyone get closer to it than Ash Barty has done in winning the French Open tennis championship at the weekend.
There wasn't a single negative element to it.
It wasn't just the total dominance she displayed in wiping her young opponent, the Czech Republic's Marketa Vondrousova, off the Roland Garros centre court 6-1 6-3 to pocket almost $3m in prizemoney.
It was the graceful technique she employed and the mental strength that allowed her to quickly recover from the very few half-threatening moments along the way, just as she had overcome a temporary mid-match meltdown during her semi-final against American Amanda Ansimova.
Embed from Getty Images
It was the total absence of any form of tantrum or disrespect for her opponent, for the officials and for the sport itself. She conducts herself impeccably, and there is scarcely any need to point out the stark contrast she presents with Australia's two best-known male players and their embarrassing behaviour.
Their names don't even belong on the same page – so they're not. Not here, anyway. Hopefully, a certain American female megastar was watching and learning too.
Barty has no tickets on herself, which is why she was able to tell the on-court interviewers that she had, yes, played the perfect match and she was extremely proud of herself without it remotely sounding big-headed.
Then there is her amazing back-story, how she was a champion junior until she lost her way slightly and turned to a team sport, cricket, to rediscover her love for tennis, returning to the game ranked somewhere south of 600 and with an enormous mountain to climb.
Finally, there is her unmistakeable Australian-ness. In everything she does – including celebrating her big win with a couple of quiet beers – she could never be mistaken for any other nationality.
She is, of course, indigenous, which links her strongly to the wonderful Evonne Cawley, who has for nearly 50 years been the most loved and popular female tennis player Australia has ever produced – in fact, she would be close to No 1 in that category for all sports, male or female.
Right now, that is the towering territory in which Barty finds herself. It is where she belongs.
Embed from Getty Images
Women's sport in Australia has been on an amazing roll for the past year or two and Barty's contribution to that matches – to say the least – anything else that has happened along that eventful journey.
She is waist-deep in accolades and will be for the rest of the year, but one in particular awaits and it will fit her like a glove.
The Sport Australia Hall of Fame's The Don Award recognises not just stellar achievement but inspiration, sportsmanship, dignity and so on – all-round class, in other words – as defined by the immortal cricketer Sir Donald Bradman.
It is highly coveted and usually attracts a strong field that compels the judges to think long and hard. It will be awarded at the organisation's annual dinner in Melbourne in October and unless something truly remarkable happens before then to someone else, it will be the easiest decision ever.
Indeed, with the form Barty is in and with Wimbledon yet to come on her favourite surface, grass, and with the world No 1 ranking now just one slot away, there is every chance she will enhance her status even more.
The Barty Party might be only just getting started.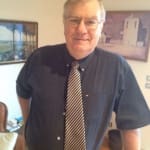 Author:
Ron Reed
RON REED has spent more than 50 years as a sportswriter or sports editor, mainly at The Herald and Herald Sun. He has covered just about every sport at local, national and international level, including multiple assignments at the Olympic and Commonwealth games, cricket tours, the Tour de France, America's Cup yachting, tennis and golf majors and world title fights.
Comments
comments
0 comments