---
Reading Time:
3
minutes
IT WAS like old times watching the West Indies threaten to embarrass the Australians only for them to drop the ball, says Chief Writer RON REED:
A CERTAIN nostalgia comes into play watching the Australian and West Indies cricket teams slug it out in a close-fought match of any description, as they did at the World Cup this week. For many, the giants of the Caribbean were synonymous with the Australian summer two, three or four decades ago and beating them in either form of the game – before Twenty20 was a thing – was a greater and probably more interesting challenge than the traditional battles with England.
Clive Lloyd, Viv Richards, Andy Roberts, Richie Richardson, Courtney Walsh and company used to be here almost every year because broadcasting baron Kerry Packer said so – he knew what drawcards they were, in the flesh or on the small screen.
Not any more.
While the contemporary custodians of this great rivalry were going hard at each other at Trent Bridge on Thursday night – Australia prevailing by 15 runs in a see-saw contest that made it easy to ignore the clock as it ticked over to 3.30am – it was being revealed that they will not tour here for a Test series until 2022-23, six years after the last such encounter in 2015-16.
That was such a one-sided, disappointing affair – Australia dominated two of the three Tests with another ruined by rain – that I felt compelled to fill a page of the Herald Sun with a plea for sports fans not to forget what an important contribution the Windies had made to our sporting culture, and to treat young captain Jason Holder's team with respect and encouragement rather than the disdain their performances were attracting around the world.
I interviewed Lloyd, the Godfather of Caribbean cricket then and still, about Holder's fragile bona fides, and he assured me the all-rounder from the famous Barbados production line was the right man to lead the fight for an uncertain future.
Embed from Getty Images
Holder, now 27 and at the peak of his powers, is still in charge and travelling much more impressively. His team are still mostly underdogs, but have won the T20 world championship and although ranked a lowly eighth in Test cricket they beat England 2-1 in February. In one-day cricket, their ranking is just as unflattering and they had to qualify for the World Cup and were considered by many to be fortunate to do so.
It would have been a travesty for the nation(s) that won the first two editions of the Cup back in the seventies to be consigned to the sidelines for this one, but now they are here they are making their presence felt to the extent that some regard them as an outside chance of challenging for the title.
They began by taking down the unpredictable Pakistanis easily and when they had Australia listing badly at 5-79 it was like the old days, when the men in maroon had the cricket world – Australia certainly no exception – at their mercy far more often than not.
They should have won this important match comfortably.
That they didn't was an indictment on their professionalism, not their talent.
For that, the buck stops with the captain, which in this case doesn't seem entirely fair.
Holder held the batting together with a cool, calm half-century that guided them to within the shadows of the post, as they say in horse racing, and looked like becoming a hero.
But he had already been let down by his bowlers who, for all their fine work in carving up the Australian top order, with a ferocious display of short pitched intimidation, then proceeded to deliver 24 wides, which is profligate in the extreme and made to look all the more so when the final margin turned out to be just 15.
Say what you like about that stat but it is embarrassing.
The Windies camp, and camp followers – hello, TV commentator Michael Holding – made much of the many poor umpiring decisions, and legitimately so, but it wasn't the umpires who were responsible for the bonus runs conceded by a simple inability to bowl straight.
And it wasn't the umpires who were responsible for the talented Andre Russell throwing his wicket away with wild slogging at a stage where he and Holder only had to not get out to ensure victory.
Whether they can recover from this missed golden opportunity remains to be seen, but there does seem to be some hope that West Indies cricket is on the way back, in all formats. And that can only be good for the game.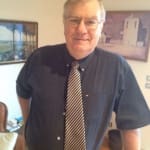 Author:
Ron Reed
RON REED has spent more than 50 years as a sportswriter or sports editor, mainly at The Herald and Herald Sun. He has covered just about every sport at local, national and international level, including multiple assignments at the Olympic and Commonwealth games, cricket tours, the Tour de France, America's Cup yachting, tennis and golf majors and world title fights.
Comments
comments
0 comments