---
Reading Time:
4
minutes
THE VFA is not the VFL, never has been and never should be, says Chief Writer RON REED:
I HAVE a soft spot for the old Victorian Football Association. It goes back many decades ago when I and a few mates were confined to barracks – the office – on Saturdays, meaning we rarely got the chance to watch League footy, which was almost never played on any other day, certainly not on Sundays.
Yep, that's showing my age, big-time.
So the Sabbath was our big day. That was the VFA's exclusive domain, and we were regulars. It didn't matter that we didn't barrack for any particular team, we'd stand on the mounds behind the goals at Port Melbourne, beer in hand, and observe Freddy Cook kick big bags of goals every week, or cheer on Big Bob Johnson at Oakleigh, where he was captain-coach, because one of us knew him from his stint coaching in the bush, or watch Jim "Frosty" Miller also kicking bags for Dandenong or Rex Hunt for Sandringham. There were even brief cameos from the likes of Ron Barassi and Bob Skilton. Pardon me if I'm slightly mixing and matching eras here, but it was all a very long time ago.
And, let's not kid ourselves, another attraction was that you could usually count on two or three decent fights breaking out on any given Sunday, not necessarily all of them inside the fence.
It was always an entertaining day out.
And then along came Sunday VFL, and that was the end of our love affair with the VFA. We walked away never to return, our marriage of convenience in tatters.
Indeed, in time it proved to be the end of the VFA itself, as we knew it. "Big brother" took it over, changed its name and reduced it to little more than a feeder competition in place of its own Reserves level, none of which sits well with a lot of people.
The point is, to most people who watched footy at any stage of the 20th century the VFA had its identity and the VFL had its, and ne'er the twain did meet.
They were separate entities and always had been.
Which is why I cannot get comfortable with the controversial proposal to subsume all VFA history from 1870 to the birth of the VFL in 1897.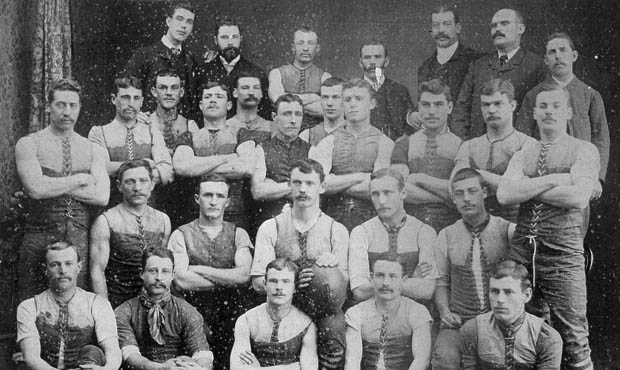 There are valid arguments on both sides of this debate – yes, the clubs such as Geelong, Carlton, Essendon and Collingwood which left one competition to join another are entitled to embrace all of their own history, including premierships and individual player accolades. That's their business.
But to say the least, that muddies the waters – those records and stats have nothing to do with the VFL itself, and by extension the AFL, not back then and not now. Not ever.
By all means, label the years in question the Foundation Era of the game in general, and formally acknowledge that the VFA played an important part in its progress – but separately.
Whether the VFL and the AFL should be regarded as also being separate is possibly another question in some people's minds, but that has even less to recommend it – nothing in fact.
In both cases – ancient history and modern evolvement – there is no compelling or satisfactory reason to interfere with the status quo.

HAVE WE heard the last of the Nathan Buckley-Mick Malthouse feud? Perhaps, perhaps not. It might depend on who is willing to spill more beans – Ricky Nixon, perhaps?
The former high-profile player manager is a prolific tweeter to his modest audience (7,693 followers) and doesn't mind insinuating that he is still well-connected and on top of all the goss in the game. When it was suggested to him on Wednesday that "Malthouse has been pissing on Buckley for years" he tweeted back: "Sure has, in fact I have some stories that would blow the footy world apart." Buckley was never part of Nixon's stable so perhaps best to take that with a grain of salt – but, still, it is an intriguing follow-up to the Collingwood coach's explosive radio interview the morning after Malthouse's elevation to the Hall of Fame.
What can be said for certain is that Buckley – one of the best, most thoughtful and straightforward media performers in the business – wouldn't have been mischievously inventing anything when he described his predecessor as "rat cunning" and a "master manipulator" who regarded him as an "enemy". We don't hear that sort of in-your-face raw honesty much, if at all, and he is to be applauded for telling it like it is after obviously keeping it close to his chest for years. His stony expression when the TV cameras caught him listening to Malthouse's acceptance speech spoke eloquently enough but giving full and frank voice to those thoughts was something else again.
Malthouse's response – "who me? An enemy?" – can either be taken at face value or regarded as just a tad disingenuous. Take your pick. I'll settle for backing Buckley. And I'll be keeping an eye on Nixon's notes.

MORE will likely be heard any day now about major gambling problems among footballers, which has been a concern for the AFL for a long time now. It might be in general terms without names being named. But that doesn't mean there isn't a certain high-profile performer with much more to worry about than most.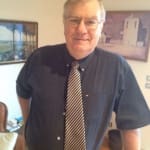 Author:
Ron Reed
RON REED has spent more than 50 years as a sportswriter or sports editor, mainly at The Herald and Herald Sun. He has covered just about every sport at local, national and international level, including multiple assignments at the Olympic and Commonwealth games, cricket tours, the Tour de France, America's Cup yachting, tennis and golf majors and world title fights.
Comments
comments
0 comments