---
Reading Time:
4
minutes
STARTING out in Test cricket is a daunting enough assignment for anyone anywhere – but doing it at the mighty MCG on Boxing Day adds another dimension to it, says Chief Writer RON REED:
EVERYONE has to start somewhere –and for a Test cricketer, there's no better place than the MCG on Boxing Day. Well, if you're Australian, that is. And it doesn't even have to be exactly the day after Christmas, even if no-one would dream of starting the showpiece Test match of any summer on any other day these days.
Here's a pretty handy selection of Australians who first wore the baggy green at the G over the festive period in relatively recent times: Allan Border, Steve Waugh, Jeff Thomson, Brett Lee and Craig McDermott, all-time greats one and all. There have been others, of course – Tony Dodemaide, Matthew Nicholson, Ed Cowan, Jackson Bird and Phil Jacques, to name some – but you can't go past the first five named for turning opportunity into achievement.. But even for them, it was a difficult place to make an instant impact. Only Lee did, taking 5-47 against India in 1999. Thomson was at the other end of the spectrum, with 0-100 against Pakistan in 1972, having decided to play with a secret foot injury. Border started with 29 and run-out duck against England in 1979, Waugh with 13 and 5 against India in 1985 and McDermott with 3-118 and 3-65 against the West Indies in 1984. Two of those matches started on Boxing Day, two on December 29 and one on December 22, which meant it included Boxing Day..
There are no Australian debutants gracing the hallowed turf this year (although Aaron Finch, Marcus Harris and Travis Head are doing so for the first time at Test level) but there is one Indian, and he made sure he enjoyed the experience, however nerve-wracking it might have been. Mayank Agarwar was under plenty of pressure for a range of reasons. He was a late arrival in Australia, having been summoned to replace the exciting young Prithvi Shaw who was injured before the first Test. Also, Agarwal found himself forming a brand new opening partnership after the two incumbents, Vijay Murali and KL Rahul, were sacked after failing to make any impact in Adelaide or Perth. His partner was Hanama Vihari, who is not a regular opener and is playing only his third Test, a makeshift arrangement that failed when Vihari contributed only a painstaking eight.But Agrawal had a couple of things going for him. One was that he his 27, which means he has a lot cricket under his belt and he knows how to make runs – the Bangalore right-hander was a prolific scorer as a junior and has since averaged 49.98 at first class level, utilising an aggressive style that he has modelled on the great Virender Sehweg, possibly the most free-scoring opening batsmen in Test history.
The other thing in Agarwal's favour was the controversial MCG pitch, which gave the Australian pace bowlers very little to work with and took much of the heat out of the rookie's first few overs in Test cricket. That made it a very important toss for India captain Virat Kohli to win. Among the crowd, the big question was whether they were doomed to watch a repeat of last year's tedious draw on a track so lifeless that the MCG was officially rebuked and warned that a repeat could put in jeopardy its right to host Test cricket – an unthinkable suggestion. Day one is too early to get too alarmed – like with all cricket pitches, it is best by far to wait until both teams have batted and bowled on it before making any definitive calls.
But with spinner Nathan Lyon coming on after just 30 minutes and seven overs, the ball regularly fading on the carry through to the wicketkeeper, spare bowler Mitchell Marsh operating to a ring field and only one slip well before lunch and a run rate of 2.5, the signs weren't promising. The players were heard on the stump mic hoping for a run-out, which said plenty about their view of what they had to work with. One set of numbers speaks loudly – six of the last seven Sheffield Shield matches there and two of the last four Tests have been drawn, and only 24 wickets fell in last year's Ashes encounter. The mainstream media commentary was gearing up for a broadside aimed squarely at the pitch, which is both disappointing – in every other respect, the scene was perfectly set for a great Boxing Day with a cloudless sky, manicured outfield and a crowd of more than 70,000 – and embarrassing. This is, after all, the birthplace of Test cricket and its spiritual home in this country and, indeed, everywhere except Lord's.
Pat Cummins got a few to lift uncomfortably, hitting Vihari in the helmet and then dismissing him with a snorter that skied into the slip off the glove, and eventually accounted for Agarwar the same way, this time off the glove down the leg side. Earlier in the same over he would have had him caught at third slip but of course on this tyrack three slips simply aren't an option. Not for the first time in this space, may I suggest that Cummins is Australia's best cricketer.
Otherwise there wasn't enough of anything with the ball to prevent the tourists dominating the early stages. Agarwal looked completely art home, unflappable and virtually mistake-free. Without attempting any of Sehweg's extravagancies he played his shots confidently and once his half-century was posted he had no qualms about slog-sweeping Lyon for six. His 76 took 161m with eight fours and a six at a rate of 47.20, which in the circumstances was highly impressive. At least it gave the crowd some sort of entertainment to leaven a pedestrian first two sessions.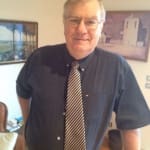 Author:
Ron Reed
RON REED has spent more than 50 years as a sportswriter or sports editor, mainly at The Herald and Herald Sun. He has covered just about every sport at local, national and international level, including multiple assignments at the Olympic and Commonwealth games, cricket tours, the Tour de France, America's Cup yachting, tennis and golf majors and world title fights.
Comments
comments
0 comments