---
Reading Time:
3
minutes
IT'S FIRST blood to India – but now they know it's game on against an Australian team that won't throw in the towel, writes RON REED:
SO ONE pleasing and valuable observation can now be safely made about the new-age Australian cricket team that has been assembled under the leadership of coach Justin Langer and captain Tim Paine: It knows how not to buckle when its collective back is against the wall. Put more succinctly, it's got a bit of guts. After all the recent tribulations off the field, hallelujah for that!
In just four matches together since the ugly implosions in Cape Town back in March changed both the mood and the method, Paine and his men have fought back courageously from two apparently hopeless positions, firstly to draw the first match against Pakistan in Dubai with a long rear-guard defiance in the fourth innings, and now probably an equally satisfying performance in losing the Adelaide Test to India by 31 runs when a margin of 131 seemed much more likely after a collective failure by most of the top order batsmen.
In both cases, Paine himself led the way as much as anyone, which has been uplifting to see given the level of scepticism that exists about his credentials for the biggest job in Australian sport, both as a captain and a batsman – and even, perhaps, as a wicketkeeper in some opinions.He represents the new face of the game in this country and people want him to succeed.
He hasn't yet. His team is still winless. But sometimes, it's not necessarily all about the result – it's about pride, confidence and respect, and that's the mix Paine and his troops have taken away from Adelaide in a match they were never expected to win against the world's No 1 team, which is on a mission to succeed in Australia for the first time ever.
In truth, Australia were never going to win it, either, not even after bowling out the Indians for a mediocre 250 in the first innings – and then falling short of that themselves. Defeat by about 100 always looked likely after that, especially when the last specialist batsman, Shaun Marsh, departed just after lunch with the unlikely victory target of 323 not even half-way in sight and only Paine and the bowlers left.
What followed was probably unprecedented in the history of Test cricket – the last five partnerships yielded 41, 31, 41, 31 and 42 with Paine contributing 41, Pat Cummins and Mitchell Starc 28 each, Nathan Lyon an unbeaten 38 and No 11 Josh Hazlewood 13 as the objective crept closer and closer until it was almost – but never quite – feasible.
It was magnificent theatre, sport at its best – unlikely heroes threatening to pull off a mission impossible against enormous odds. While it remains capable of producing that sort of drama, Test cricket will always defy the doomsayers who claim it is on its deathbed. When any match approaches the last session of the last day with the result still not quite a fait accompli, it's always memorable.
If the Australians had succumbed meekly, it would have been very tempting to write them off for the rest of the series because the visitors do look to be better equipped, more aggressive and certainly no less motivated. Now, though, there is reason for optimism that the remaining three encounters in Perth, Melbourne and Sydney can evolve into a full-blown dog-fight. "We knew they wouldn't throw in the towel and took nothing for granted, said Indian captain Virat Kohli.
One area the Australians are probably regretting is the often over-looked "12th batsman," or sundries. In the first innings they conceded just a single leg-bye. Second time around, it was 21 byes, 13 leg-byes and two wides or 36 in total – five more than the eventual winning margin. Twelve of those were extravagant in the extreme – four lots of four byes, three wide down the leg-side and once high over the keeper's head, which were the fault of out-of-sorts fast bowler Starc, not the cursing custodian of the gloves.
Of course, it's not as simple as that. Extras are a feature of every innings – India gave away 29 across two innings, too, as well as possibly forfeiting two wickets when Aaron Finch and Lyon were both saved by no-balls on very close lbw appeals – but 36 is more than eight Indian batsmen made in the same innings.
Cricket can be a game of fine lines and miniscule margins and gifting the opposition an unearned bonus of that magnitude is always a chance of biting you on the bum. This time it did – ouch!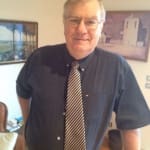 Author:
Ron Reed
RON REED has spent more than 50 years as a sportswriter or sports editor, mainly at The Herald and Herald Sun. He has covered just about every sport at local, national and international level, including multiple assignments at the Olympic and Commonwealth games, cricket tours, the Tour de France, America's Cup yachting, tennis and golf majors and world title fights.
Comments
comments
0 comments