---
Reading Time:
2
minutes
Australia is the hunted and India the hunters approaching Friday's Second Test at Optus Stadium in Perth, says KEN PIESSE:
PERTH has so often been a wrecking ball for visiting teams to Australia. The extra bounce and heat-induced tramlines at the WACA Ground have spooked many, especially the first-timers.
But from Friday, India holds many of the aces and with the match on a drop-in wicket at the new Perth Stadium, much of Australia's traditional "home ground" advantage has been negated.
The outstanding Australian-soil debut of straight-armed paceman Jasprit Bumrah in Adelaide has given the tourists an irresistible edge which could see the series all but decided by Christmas.
Australian supporters approach Friday's Second Test with the same trepidation and feeling of unease. With no Smith and Warner, the top six is incredibly vulnerable and will be even more so if the drop-in wicket bounces and carries like its famed sister wicket across the Swan.
The race will be on to score the first century at Australia's newest Test venue. Surely Virat Kohli won't miss out for a third innings in a row. He is the reigning champion batsman of the world.
His good fortune at the toss in Adelaide proved pivotal in what was an absorbing, riveting Test.
Runs on the board are so crucial and while Australia was able to bat for more than 100 overs in the fourth innings of the match, it always seemed to be running second.
After only modest crowds in Adelaide, Perth will be more popular with weekend attendances likely to reach 45,000 and even 50,000.
To compete and force the game deep into the fifth day, Australia needs its top-order to stand up immediately. It seems Aaron Finch will again open despite all but pocketing a pair in Adelaide.
Marcus Harris promised much without reaching 30. Usman Khawaja was the victim of a soft dismissal at the weekend, just when Australia needed him to "do a Pujara" and bat time.
Travis Head and Peter Handscomb were promising. So convincing was Head in Australia's first innings many already are talking about him being Tim Paine's successor.
Shaun Marsh did enough, again, to ease the pressure on his place but a double failure in Perth would again see his place questioned for the Boxing Day Test.
Captain Tim Paine, under an injury cloud, could find his "record" extending to three losses from three games.
And, if the Indians get on a roll, it could be five from five. What then with the Ashes approaching?
Ken Piesse's latest book, Pep, the story of Cec Pepper the best cricketer never to play for Australia has been short-listed for the MCC-Cricket Society Cricket Book of the Year for 2018-19. Available at cricketbooks.com.au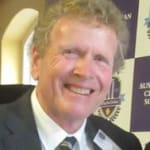 KEN PIESSE has covered cricket and football for more than 30 years in Melbourne. He has written, edited and published more than 70 sports books. His latest book, Favourite Cricket Yarns, is available from www.cricketbooks.com.au
Comments
comments
0 comments