---
Reading Time:
3
minutes
HE IS not short of admirers but how dangerous is KL Rahul's blazing bat, asks chief writer RON REED:
THE BEST cricketer in the world is an Indian batsman – and it's not Virat Kohli.
Really? Says who – and about whom? Well, the enigmatic former Australian all-rounder Shane Watson has played enough cricket to be entitled to an opinion, even if it does sound a tiny bit outrageous, and that's what he said a couple of months ago about Lokesh Rahul, KL to his friends and fans.
And for an hour or so at Adelaide Oval on Saturday, we got a glimpse of what Watto was on about, although it may have been more accurate to replace "best" with "most entertaining." Whatever, the 26 year old opening batsman from Bangalore looks like he will be worth tuning into for the rest of the series.
He got India's second innings off to a flyer with a totally two-toned innings of 44 which contained just about every shot in the book, including a cover-driven six off a speed-ball from Pat Cummins.
Yep, this is what Watson said: "He is so beautiful to watch. I just love the way he plays the game. He does it so easily, whether its against the fast bowlers with the ball swinging around or spin bowlers. To top it off, he has a great defence. He is incredibly good."
Don't take Watson's word for it, perhaps. Shane Warne wrote on match-eve: "Behind Kohli, he is India's best batsman, has all the shots and can play the team role. If India needs quick runs he can do that but also has a solid defence."
Rahul's innings didn't last all that long – he was in for 25 overs and faced 67 balls – but it was the highlight of a damp third day that badly needed a splash of colour as the rain came and went multiple times to the frustration of the biggest crowd so far.
There was no hint of what was to come as he scored just a solitary single from the first 24 balls he faced as he and Murali Vijay eked out just four runs off the bat in the first eight overs from Mitchell Starc and Josh Hazlewood. Suddenly, though, it was game on as Rahul cut loose against Cummins, following the six with a superb cover drive to the boundary.  In 17 balls he rattled on 29 runs.
This was T20 batting in a Test match, which might not have been all that surprising to those aware that he has two centuries, a strike-rate of 148 and an average of 43 in the short game at international level and is also a star of the Indian premier League, which is where he made such an impression on Watson.
The question, of course, was how long could he keep serving up extravagant shots – reverse sweeping Nathan Lyon and slashing at the quicks —  in bowler-friendly conditions and, sure enough, just such a swipe outside off brought down the curtain on his one-man theatrical show.
So how good is he, actually – how dangerous in terms of the rest of the series?
His record is nothing to be frightened off, certainly not to be compared with Kohli, with whom he apparently has a close rapport. Since making his debut at the MCG on Boxing Day the last time India was here, making 3 and 1 but then following up with a century in Sydney, he has played 32 Tests, scoring five tons and averaging 37.
The last of those hundreds was against England at The Oval in August but otherwise he has been in indifferent form throughout 2018, while playing 11 matches against five countries – South Africa, Afghanistan, England, West Indies and now Australia.
So … the best in the world? With all due respect, Watto, we might let that one ride for a while yet. But an X-factor capable of inflicting some serious damage if he calms down a tad? That sounds more like it.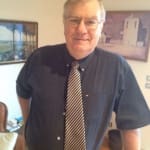 Author:
Ron Reed
RON REED has spent more than 50 years as a sportswriter or sports editor, mainly at The Herald and Herald Sun. He has covered just about every sport at local, national and international level, including multiple assignments at the Olympic and Commonwealth games, cricket tours, the Tour de France, America's Cup yachting, tennis and golf majors and world title fights.
Comments
comments
0 comments