---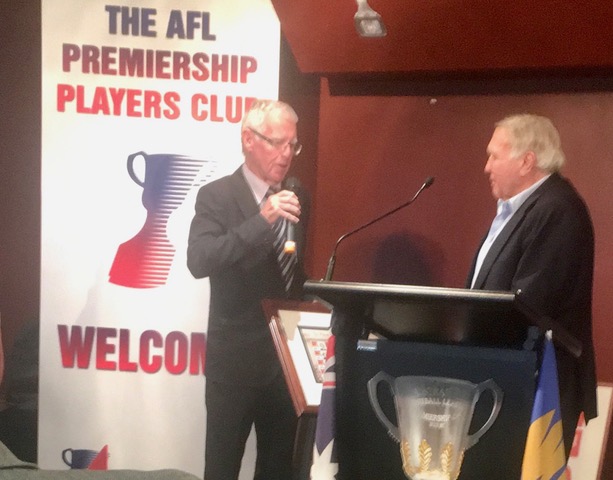 Reading Time:
3
minutes
THERE WAS nothing Bob Skilton didn't do in footy – except win a premiership, and now even that has been rectified to some extent, writes RON REED:
NOT MANY football accolades have eluded Bob Skilton, but another one came his way this week that capped off a huge year for the former South Melbourne champion. The triple Brownlow Medallist – as he is referred to so often that it has almost become an official part of his name – and Hall of Famer has always lamented that he never got anywhere near achieving one ambition common to every footballer who has ever pulled on a boot, to play in a premiership team. Of his 237 games for the Swans, only one was in a final, the 1970 first semi against St Kilda, and it resulted in a 53-point defeat.
"The Chimp" has never been afraid to admit that he is envious of the players who have experienced the thrill of victory on the biggest stage of all, Grand Final day. And there are a lot of them. To be precise, 1,529 which amounts to 12.05 per cent of the 12,684 men who have played VFL or AFL footy. But there are a great many more who never even got to a Grand Final, successfully or otherwise. Skilton is one of 10,316 of those, or 81.33 per cent.
Now, however, he is officially a part of the brotherhood of flag-winners.
The AFL Premiership Players Club, which was founded by Footscray legend Jack Collins in 2000, inducted Skilton as a Legend at its meeting at Windy Hill, the old Essendon stamping ground, on Thursday night. How come, given that he clearly is not eligible for membership by definition? Simply because, in the view of the membership, he deserves it – and anyway, you have to suspect, they just want him on board regardless.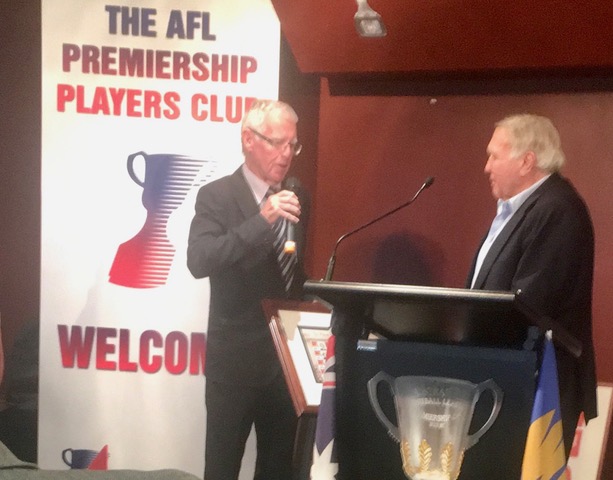 It was explained that it had been decided to break new ground in order to make the organisation – which gets limited help from the AFL itself – more relevant. He said he had discussed this a couple of years ago with Richmond hero Francis Bourke, who had suggested it would be "unnerving" to promote a club that restricted someone like Bob Skilton from being involved. "So we are putting that to rest," guests were told.
For the third time this year, Skilton could not have been more chuffed. In June, he was awarded an OAM in the Queen's Birthday Honours. And a couple of months ago, a statue of him was unveiled outside the Lake Oval, where he played most of his footy. Also, on November 8, after a long period of ill-health, he turned 80. Now walking with a cane but otherwise in fine nick and very good cheer, he revelled in the company of other luminaries from his own era including Ron Barassi, Barry Davis, Ken Fraser, Ken Timms, Ken Beck, John Birt, Brian Beers and Brian Dixon (the club president), as well as more modern stars in Simon Madden, Greg Williams, David Dench, Paul Salmon and Paul Dear, among others.
"I'm quite humbled," Skilton said. "Thanks so much for making an exception for a little bloke whose claim to fame was one losing final. I'm so envious of these blokes. Everyone wants success but sometimes it just doesn't come." He made a point of acknowledging master coach Norm Smith, who oversaw six premierships with Melbourne before joining the Swans. "We would never have made that one final under anyone but Norm Smith," Skilton said.
At least Skilton managed to win one of the old night premierships which used to be contested by the teams that did not make the finals. That was in 1960 and a framed newspaper poster in honour of that, and bearing a caricature of him, was auctioned as part of his induction and fetched $1,100. As well, he and other inductees were featured on stamps issued by Australia Post, with the proceeds going to the Victoria Police Blue Ribbon Foundation.
Also present was the AFL's official statistician Col Hutchison, who provided the previously quoted figures on premiership players. Here are some more:
There have been 934 players selected in one premiership team, 402 in two, 128 in three, 45 in four, 16 in five, four in six and one in seven. That one is Hall of Fame Hawk Michael Tuck and his record would seem unlikely ever to be beaten. Eighty-six have played in grand finals for two clubs, 30 of them winning for both.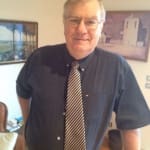 Author:
Ron Reed
RON REED has spent more than 50 years as a sportswriter or sports editor, mainly at The Herald and Herald Sun. He has covered just about every sport at local, national and international level, including multiple assignments at the Olympic and Commonwealth games, cricket tours, the Tour de France, America's Cup yachting, tennis and golf majors and world title fights.
Comments
comments
0 comments