---
Reading Time:
5
minutes
THE WEEK IN SPORT: IN AUSTRALIAN cricket, they're unique – but time is running out for the Marsh family, says chief writer RON REED:
BAGGING the Marsh brothers has become almost a national sport in itself – and as unhelpful and unsympathetic as that might be, it is difficult not to join in. Shaun is playing so woefully that his position in the Test cricket team is surely now untenable. Mitchell is going no better and only his relative youth, flimsy credentials as an all-rounder and controversial status as a joint vice-captain suggest that he might be in a slightly more secure place than his big brother.
If both were to be axed for the upcoming home series against India, there would be scarcely a dissenting voice among the nation's sports fans. In fact, according to the mood on social media,  the selectors would be applauded with cries of, "What took you so long?" In the Middle East desert, the heat is on in more ways than one.
Possibly, neither would be seen again.
And yet such a development would have a distinct element of disappointment. That's because cricket, as much as any sport and perhaps more than most, enjoys the concept of family dynasties, of which there have been countless examples across all Test-playing countries.
Many of them – such as the Chappells and the Waughs in Australia, the Pollocks of South Africa, the Hadlees and the Cairns of New Zealand, the Armanaths of India and the Mushtaqs of Pakistan, to name a few – have been so successful that they attract the complimentary epithet of "cricket royalty".
The hope has always been that this would eventually apply to the Marsh brothers and their father Geoff, a contingency that is now looking a little undercooked.
Brothers in arms in Test cricket are common, so Shaun and Mitchell are not unusual. But father-son combinations are much rarer, and a father followed by two sons is even more so. In that respect, Geoff is in rare company alongside Kiwi Walter Hadlee, India's Lala Armanath and Zimbabwean Kevin Curran, whose two boys have played for England recently.
Perhaps we should also mention that former Australian captain Victor Richardson was followed by three grandsons, Ian, Greg and Trevor Chappell, while the West Indies' George Headley saw his son Ron follow him and Ron's son Dean play for England.
Geoff Marsh is only the second Australian Test cricketer to produce another. The first was Ned Gregory, whose only Test was the first-ever match against England in 1877 in a team captained by his brother Dave, who played only two more. But Ned's son Syd debuted in 1890 and played a then record 58 Tests. So it has been a long time between drinks.
Whatever the record books have to say eventually about the Marshes' contributions as a family, it would be churlish to dismiss them lightly.
Two of them became Test vice-captain and Geoff also coached the team for several years. As an opening bat, he played 50 matches, averaging 33.18 with four hundreds. Shaun has out-performed him, averaging 36.40 with six hundreds from 33 matches. Mitchell, as we speak, is halfway through his 29th match and is averaging 26.86 with two tons as well as 33 wickets at 43.21.
There is no denying that Shaun is deep in the horrors and staring into the abyss.
He might have been a shade unlucky to get a "jaffa" that clean-bowled him in the second innings in Abu Dhabi on Thursday – the game can be cruel like that when you're out of form – but it meant that he had scored only 14 runs at 3.5 for the two-match series. And since a successful Ashes series last summer, where he made two hundreds, he has batted 12 times against South Africa and Pakistan for 161 runs at 13.4 with seven single-figure scores and nothing above 40. Although his experience is a valuable asset in an outfit chronically short of it, those numbers are simply unforgivable. His average is barely keeping pace with his age, 35, so he is not going to improve. His time is surely up.
Mitchell, 26, has time on his side but his form is no better. Like Shaun he dined out in a winning team last summer, but since then has scored 201 at 18.2, with 96 of those coming in his first dig against South Africa – followed by 10 innings at 10.5 In that period he has claimed only five wickets at 53 apiece and across his career he has 33 from 51 innings in which he has bowled, 30 of which have been none-fors. Clearly, he has fragile claims to being a legitimate front-line bowler.
Those numbers are difficult to justify.

THE ABU Dhabi Test could scarcely have been more one-sided for the bulk of the first three days but that doesn't mean it hasn't been interesting. Or amusing. The absurd run-out of Pakistani batsman Azhar Ali – when he and partner Asad Shafiq stopped for a mid-pitch chin-wag not realising that the ball had not reached the boundary and was still in play – is destined to become one of the most-watched blooper tapes of all time. They will never live it down. For another lesson in cricket basics, behold seamer Mohammad Abbas who destroyed Australia's first innings with 5-33 despite bowling with less pace (about 130kph) and less swing than any other pace bowler on either side. His strategy was just to aim more than a third of his deliveries straight at the stumps, resulting in a slew of slips catches and lbws. It was no surprise to hear him say who his boyhood inspiration had been – Glenn McGrath, who used precisely the same method to take more than 500 wickets.
The other bowling surprise has been debutant Marnus Labuschagne, whose part-time leg-spinners have claimed seven wickets across two matches. That prompted former Pakistani star Waqar Younis to declare in commentary: "When you come to this part of the world, always bring a right-arm leg-spinner." Australia often does do that, but then rarely uses them. It's not as if there aren't a few around – Mitchell Swepson, Adam Zampa and a reborn Fawad Ahmed, to name a few, while the kid who took eight wickets against England in the under 18 World Cup, Lloyd Pope, has just made a promising Sheffield Shield debut with South Australia. Of course, they will always struggle for a chance at home, where off-spinner Nathan Lyon is indispensable, having gone to third place on Australia's all-time wickets list with 318. He has also provided another instructive stat for would-be bowlers – he has now delivered more than 20,000 balls in Test cricket without ever over-stepping for a no-ball. It might be a small thing but it all counts.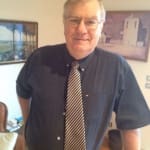 Author:
Ron Reed
RON REED has spent more than 50 years as a sportswriter or sports editor, mainly at The Herald and Herald Sun. He has covered just about every sport at local, national and international level, including multiple assignments at the Olympic and Commonwealth games, cricket tours, the Tour de France, America's Cup yachting, tennis and golf majors and world title fights.
Comments
comments
0 comments