---
Reading Time:
4
minutes
FINALLY, after 113 starts, "The Iceman" breaks the ice in Texas. PETER COSTER reports:
AS A fist-pumping Kimi Raikkonen passed the chequered flag to win the United States Grand Prix, an almost hysterical Crofty on Sky screamed that it was the Kimster's first win in 113 years.
The Iceman is old, but not that old. The Finn arrived for practice at the Circuit of the Americas on his 39th birthday last week and won on Sunday for the first time in 113 starts.
His first Formula One race was at Albert Park in Melbourne in 2001 for Sauber.
He drove for McLaren the following year, when he came third at the Australian Grand Prix and won the world drivers' championship for Ferrari in 2007.
The Finn won his first race in a Ferrari at Albert Park.
His victory on Sunday made him F1's oldest race winner since Nigel Mansell at the Australian Grand Prix in Adelaide in 1994.
The Iceman guzzled the champagne on the victory dais and cracked his first smile of the season.
Ferrari boss Maurizio Arrivabene was ecstatic, but it is the last time the Iceman will drive one of the red cars. Next year will see him line up at Albert Park in a Sauber after a swap with Charles Leclerc.
Leclerc is 21 and is on loan to Sauber, which relies on Ferrari for its engines.
The Monegasque is one of a new generation of rising stars but there are many fans who would rather see Raikkonen drive for the Scuderia for another year.
The Finn has had to give up track position this season to help Sebastian Vettel build championship points.
Even winning the United States Grand Prix helped Vettel stay in the championship race with Lewis Hamilton finishing third behind Max Verstappen.
The Mercedes driver would have taken his fifth world championship at last Sunday's race had he won and Vettell finished no better than fourth.
Vettel did finish fourth after tangling with Verstappen's teammate, Daniel Ricciardo, but has almost no chance of winning the championship from 70 points behind Hamilton with three races to go.
He was back to fifth by lap 12 in Texas and Ricciardo was back in his motor home, punching a hole in the wall in frustration after his engine gave out on lap nine.
This follows the Honey Badger's helmet-scream when his brakes caught fire at the Russian Grand Prix at Sochi.
The Australian driver pulled down the visor as he walked back to the pits and shouted the usual expletive into his helmet, straining his vocal cords and almost splitting his eardrums.
Ricciardo now has seven DNFs to his name this season, more than any other driver. The biggest grin in F1 has turned to a scowl.
Asked about Ricciardo's engine failure at the US race, Red Bull boss Christian Horner grinned, suggesting the angry Aussie take his complaints to Renault F1 chief Cyril Abiteboul.
Red Bull's engines are supplied by Renault and Ricciardo will be driving for the French manufacturer's works team next year.
Horner and Red Bull have lost faith in Renault and are changing to Honda engines.
Whether this is a positive change, only time will tell. McLaren dropped Honda for Renault power this year, but the Honda engines have been disappointing.
McLaren's double world champion, Fernando Alonso, says he's "disgusted" with the car's lack of speed and is leaving F1 to concentrate on winning the Indianapolis 500.
This would complete motor racing's so-called Triple Crown, the Indy race, the Monaco GP, which Alonso has won twice, and the Le Mans 24-hour race which the Spaniard won this year.
While Ricciardo made his move to Renault to win a world championship, it may be at least two years before the French manufacturer's car is at the front of the grid.
Renault's No. 1 driver Nico Hulkenberg has failed to step on to the podium in his last 129 F1 starts, an unenviable record amid concern about the pace and reliability of the Renault engines.
Red Bull has been on the front rows of the grid, but it is the chassis and handling of the car that is credited with keeping Ricciardo and Verstappen competitive.
Who has made the right choice, Verstappen or Ricciardo, will become clearer at Albert Park in March.
Both drivers are at the very peak of their powers and Ricciardo has shown a similar ability to carve through the field from the back of the grid as Verstappen. The Dutch wunderkind's second place in Texas came after a penalty put him at the back of the grid.
Ricciardo could be forgiven for thinking the gremlins have been put in his car following his shock decision to leave Red Bull, but winning is just as important to a team as it is to its drivers.
More points mean more money in the world's most expensive sport and it is too easy to forget Verstappen's run of engine failures and penalties that put him at the back of the grid in the first half of the season.
It will be disappointing if Verstappen and Ricciardo find themselves in uncompetitive cars when they line up at Albert Park in the opening race next season.
Sebastian Vettel won four world championships driving for Red Bull and Ricciardo and Verstappen have won 11 GPs between them.
In the years when Ayrton Senna drove for  McLaren, the Honda engines were dominant and the Brazilian scored three world championships alongside Alain Prost, a four-time world champion whose last championship came under Honda power.
Honda is now struggling to produce an engine to challenge Mercedes and Ferrari and it is difficult to imagine the Japanese manufacturer will suddenly do so next year.
Honda has put all its resources into reclaiming what was a once unassailable position in F1 that made the Japanese manufacturer a  byword in producing high-performance engines.
If Honda fails to deliver what Red Bull expects, the Red Bull team itself could disappear from Formula One.
Red Bull's multi-billionaire Austrian owner Dietrich Mateschitz may simply walk away from F1 failure.
While that is unlikely, at least in the next two years, Red Bull and Verstappen will find themselves under the same pressure to perform as Ricciardo and Renault.
Decisions can be taken just as quickly off the track as on it.
Red Bull and Renault have two of the top four drivers in F1 with Alonso gone. They need engines that will take them to a world championship.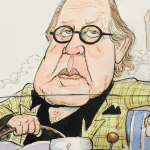 Author:
Peter Coster
PETER COSTER is a former editor and foreign correspondent who has covered a range of international sports, including world championship fights and the Olympic Games.
Comments
comments
0 comments