---
Reading Time:
4
minutes
A GRAND Final for the ages has returned the focus to what used to be best about footy – and still should be, says Chief Writer RON REED:
FOOTY was the winner. It's a dreadful old cliché, of course, but clichés are what they are because they're usually true. And yes, the wonderful 2018 Grand Final was important to the broader footy family not because of who won or lost but because it was an affirmation that the great game is alive and well, not needing some sort of artificial kiss of life as so many have been suggesting, including the heavy hitters who run the game at AFL headquarters.
 To many of us – most, I would have thought –  the result was secondary. If you don't barrack for the Magpies, you likely fall into the newly popular ABC category – Anyone But Collingwood – and that's even taking into account a discernible wave of goodwill for their coach Nathan Buckley, who is still negotiating an epic footy journey that surely deserves a premiership somewhere down the line. And nobody loves the Eagles but the Eagles themselves, even though they deserve admiration for their impressive consistency. Over the past four years they have won more games than any other club and are the only team in that time to have reached the Grand Final twice. On Saturday, they were definitely the better side for three-quarters of the game even though they trailed for the vast majority of that time after being blitzed by five goals in the opening 20 minutes. So they thoroughly deserve their fourth flag, and good luck to them.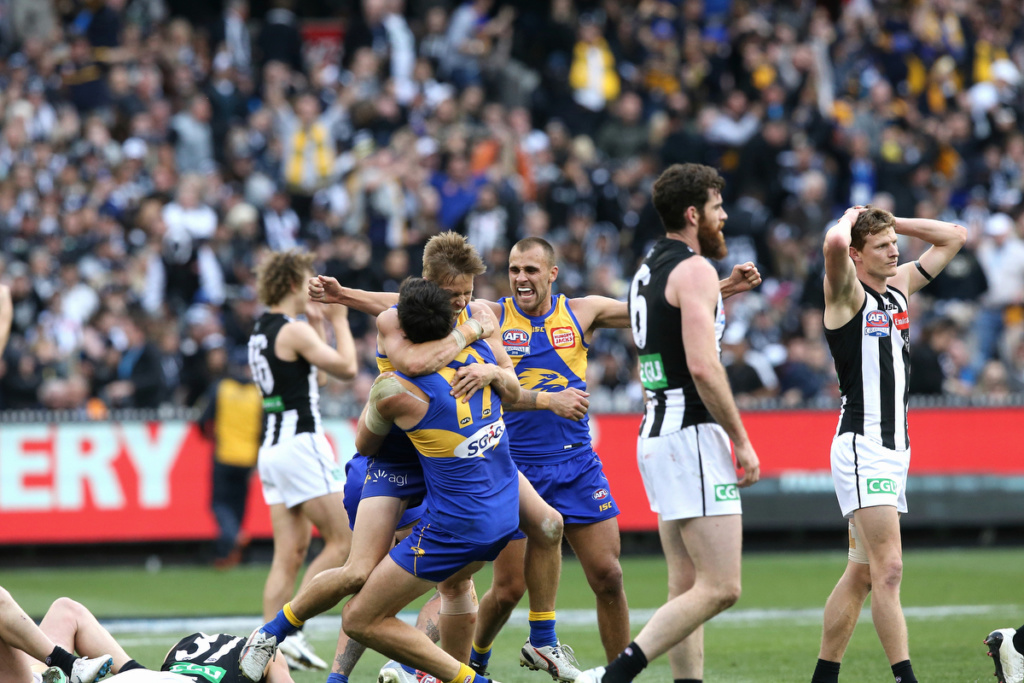 But what the rest of us, not much caring who won, wanted was a decent spectacle and we got it. Most agree it was the best granny of the 21st century, if not for even longer. That's because it was old-style footy, replete with recognisable one-on-one contests and with no little emphasis on the most watchable of the code's many skills – the high mark. Fittingly, the decisive play that led to Dom Sheed's superb clutch goal – the most relevant of several dictionary definitions of that word, clutch, is "to seize, to grasp tightly" and that's what he did – featured two such speccies, both contested, by Jeremy McGovern and Liam Ryan. Both were brilliant and without either of them it is doubtful their team would have prevailed. But it wasn't just them, the Eagles' Jack Darling and Josh Kennedy and the Magpies' Mason Cox and Tom Langdon also influenced the game heavily with their overhead work. The Eagles took 104 marks to the Magpies' 79 and there may have been no more important stat. Both teams tackled powerfully, too, another skill that people love to watch even if it does sometimes lead to lockdown football. The Magpies won this 104 to 72, almost exactly the opposite of the marking differential, and that might explain why the game was so close in the end. And for what it's worth West Coast had just three more possessions.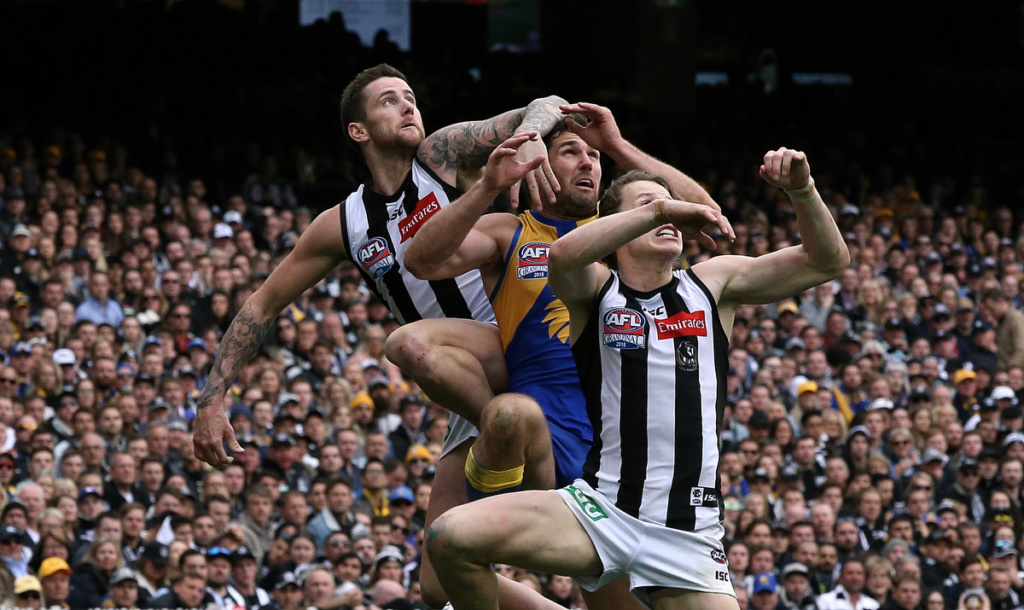 Not the least attractive feature of West Coast's game, not just on Saturday but for some years now, is that in Kennedy they have one of the very few throwbacks to the era of great, match-winning full-forwards, hard-leading, strong-marking, straight(ish)-kicking circuit-breakers. There might be better tall forwards around — Buddy Franklin and Jack Riewoldt, to name a couple – but when he is up and about the big man with the big beard is as crucial to the Eagles as they are to their teams, as he proved again with 11 marks and three goals. Hopefully, he is evidence that specialist full-forwards have not been permanently consigned to extinction, like dinosaurs.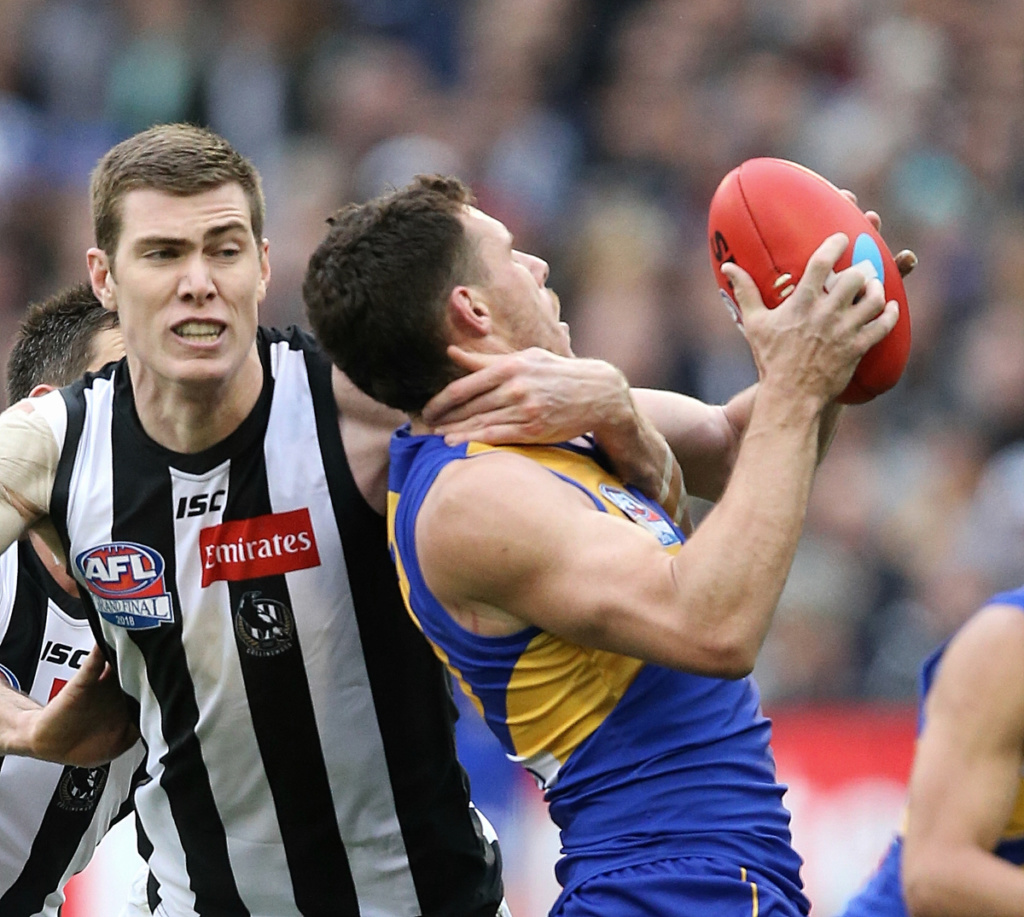 The game attracted a capacity crowd of more than 100,000 after several other finals cracked the 90,000 mark, with more people watching footy across the entire season than ever before, which surely proves the product is as popular as ever. Certainly, there are a few problems with the "look" of the game, mostly to do with congestion. Old-timers also lament the shortage of individual contests between great key position players. But whether these and other issues warrant wholesale, or even any, meddling with the rules is highly debatable, with the overwhelming sentiment on social media since the final siren on Saturday night suggesting that people just want it to be left alone. We don't need a bigger goal square, or zoning or whatever else the fiddlers are contemplating. We just want the game to be played like it was on Saturday. That can never happen all the time, of course, but perhaps for the law-makers, the coaches and even the players, a penny might have dropped. If so, footy has indeed been the winner.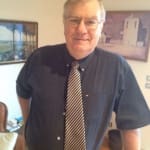 Author:
Ron Reed
RON REED has spent more than 50 years as a sportswriter or sports editor, mainly at The Herald and Herald Sun. He has covered just about every sport at local, national and international level, including multiple assignments at the Olympic and Commonwealth games, cricket tours, the Tour de France, America's Cup yachting, tennis and golf majors and world title fights.
Comments
comments
0 comments