---
Reading Time:
4
minutes
HOW could he survive? Millions around the world watched in horror as British driver Martin Brundle had a spectacular, life-threatening crash on the opening lap of the 1996 Grand Prix at Albert Park. PETER COSTER was on the spot and remembers it well:
MARTIN Brundle took a break from the Russian Grand Prix at Sochi and didn't miss much, although more of that later. Those watching the television coverage from the Black Sea resort saw what is regarded as the worst crash in F1 history without a driver being killed. That driver was Martin Brundle.
A review of past GPs included the 1996 season-opener at Albert Park.
It was the first GP to be held in Melbourne after the race moved from Adelaide.
Brundle, who was one of the best drivers in F1 never to win a GP, started at the rear of the field because of an engine issue.
The British driver had gained several places in his yellow Jordan when David Coulthard and Johnny Herbert tangled in front of him.
Brundle ploughed into the back of Coulthard's McLaren and Herbert's Sauber and was launched into the air.
The Jordan, with Brundle a helpless passenger, performed a barrel roll that would have done justice to the RAAF jet fighters that perform each year at the Australian GP.
The first Albert Park GP since Stirling Moss won ahead of Jack Brabham in 1958 would surely have ended in the death of Brundle as the Jordan became a disintegrating mass of twisted metal.
Surely no one could survive what is regarded as the worst crash in F1 history that did not claim a driver's life.
Brundle remembers it as a crash in what seemed like slow motion.
"You remember it frame-by-frame," he said years later. "Those moments just get etched in your mind.
"I remember thinking, don't go in the trees because I know from Le Mans, if you fly, you die. Then it all came to a halt. I was upside down and I could smell fuel. I had fluids running down me, but it was water from my cockpit bottle.
"I'd broken the car in half like an egg. I undid my seatbelts and fell out through a tiny gap between the car and the ground."
Had Brundle been in a car with a halo, the structure that protects the driver in the case of  another car crashing over them, it would have been far different.
The halo probably saved Charles Leclerc's life when Fernando Alonso's McLaren skidded across the French driver's Sauber at the Belgium Grand Prix in August.
But had Brundle's Jordan been fitted with a halo in 1996, the outcome might have been far different.
The halo can only be exited from the top, which in Brundle's Melbourne crash would have stopped him getting out.
Murray Walker, who was to hand over his role as F1 commentator to Brundle the following year, said after the wreckage ground to a stop, "It's Martin Brundle and, miracle of miracles, this is well-nigh unbelievable. Martin Brundle gets out of the car and he is seemingly all right."
Standing in the pit lane covering the race, I was astonished to see Brundle run past me in his yellow race suit.
The race was red-flagged and Brundle joined the restart in the Jordan team's spare car. I questioned whether I had actually seen Brundle run past me after a crash in which he almost lost his life.
Similarly astonished mechanics and I turned as one to watch a man whose nerves should have been so shattered by what had happened that he should have been lying down in the medical room.
But Brundle was a race driver. He remarked in an interview this year with Nico Rosberg that it was not a case of would you have a crash as an F1 driver, but when you would have a crash.
At the Russian Grand Prix last Sunday, it was worth remembering Brundle's crash and what could happen if a driver cannot get out of his car when the halo acts as a cage and the flames lick higher.
The Sochi race was notable not because Valtteri Bottas was told to let Lewis Hamilton pass so he could consolidate his lead in the world drivers' championship.
Hamilton leads Ferrari's Sebastian Vettel by 50 points going into this Sunday's Japanese Grand Prix at Suzuka.
Forcing Bottas to surrender the lead annoyed not only Bottas. The Finnish driver started the race on pole and deserved to win.
F1, we are told, is a team sport except the fans don't see it that way. They don't want to see a driver promoted to the lead because the team wants it that way.
But what was worth watching was the way Max Verstappen and Daniel Ricciardo cut through the field after starting at the back of the grid because of engine penalties.
Ricciardo finished sixth after his front wing was damaged while Verstappen scythed through the field to lead the race and finish fifth.
One commentator claimed Verstappen was "hungrier" than Ricciardo, but there was little more Ricciardo could have done.
What their superb efforts from the back of the grid did show was that the Renault engines in the Red Bull cars have more speed than Red Bull will admit.
Ricciardo, who starts with Renault in a works car at Albert Park at the season-opener in March, may have a better chance of staying near the front of the grid than Verstappen and French driver Pierre Gasly, who will have under-performing Honda engines.
Gasly is one of a new generation of drivers likely to be on the grid at Melbourne.
Monegasque driver Leclerc will be alongside Vettel at Ferrari as Kimi Raikkonen replaces Leclerc at Sauber alongside Antonio Giovinazzi
Daniiel Kvyat returns to Toro Rosso and Carlos Sainz may be joined by Lando Norris at McLaren following a disgusted Fernando Alonzo's departure to add the Triple Crown to his two F1 world championships.
Alonso has won two Monaco GPs and the Le Mans 24-hour classic and wants to add the third leg, Indianapolis 500.
The Spaniard is leaving McLaren because the Renault engines that replaced Honda failed to give him the speed he needed to win races.
That points to the Red Bull chassis superiority and Ricciardo must hope Renault can deliver the same agility when he lines up for the French manufacturer at Albert Park.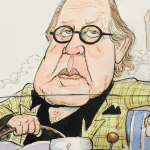 Author:
Peter Coster
PETER COSTER is a former editor and foreign correspondent who has covered a range of international sports, including world championship fights and the Olympic Games.
Comments
comments
0 comments