---
Reading Time:
3
minutes
IS THE Bledisloe Cup as good as over before it starts? Sportshounds writer PETER MEARES looks at the history of the clashes between the Wallabies and All Blacks and ponders whether we should introduce a little war into our approach:
ON THE EVE of another Bledisloe Cup series one wonders, as an Australian Rugby fan, is it all worth it ? It's been 16 years since we held the coveted trophy, donated by Lord Bledisloe for Trans-Tasman competition from 1931.   And, as anyone who follows the game knows, the Kiwis have had the wood on us, winning 98 times to our 36. As recent Super Rugby results tell us, we've fared even worse in that inter-provincial competition. In fact last year none of the Australian teams registered a single victory over a New Zealand opponent.
There was a significant improvement in 2018 but, watching the awesome displays by the Canterbury Crusaders in winning their ninth Super Rugby title, one is not filled with optimism about the forthcoming best-of-three Bledisloe Cup.   There is such depth in New Zealand Rugby that one feels an All Black second team would dispatch most other national sides.  Heck, the Crusaders could probably beat us.
Am I being defeatist?   The optimist will point out that the Wallabies won the last contest, a dead rubber at Brisbane's Suncorp Stadium, 23-18.   However they had been thrashed 54-34 in the first game of 2017 and then lost 35-29 in a more creditable effort in Dunedin.  So, what was different in the third game, outside the fact that the All Blacks might have lacked a bit of motivation, having already clinched the trophy ?
Perhaps the key was the passion engendered in our team by the adoption of the indigenous-inspired jersey?   It certainly seemed to inspire Kurtley Beale, who drew on memories of the 13 other players of Aboriginal descent, like the Ella brothers, Lloyd Walker and Jim Williams, who have worn the green and gold.  Not only did Beale play brilliantly, but he also attracted plenty of media interest in the lead-up to the game, so there was a parochial capacity crowd at Suncorp.
The "Welcome to Country" before the match was also a feature, setting the tone for an inspired performance by the Wallabies.  For once, our team and Australian fans felt uplifted, in the same way the All Blacks have been for over a hundred years by their Haka.
It's always seemed unfair, to my mind, that one team can have a war-cry and the other must simply stand and watch.   What was once a pretty tame singalong has evolved into a blood-curdling call to arms for the All Blacks.  Opponents often look beaten before kickoff, in the same way world-beating Wales psyched out opponents with inspirational singing by their fans at Cardiff Arms Park in the Seventies.
Perhaps the time has come for us to revisit the custom of our very first touring team, the 1908 Wallabies, winners of the gold medal at the London Olympics, who performed a war-cry before each match.   Based on an Aboriginal corroboree, with simulated spear and boomerang-throwing, it was a popular attraction for British crowds.   Herbert "Paddy" Moran led the team to 25 victories in the 31 matches, setting a high standard for later Wallaby touring sides.
The golden era for Australia in the Bledisloe Cup came in a five-year period from 1998 when, led by legendary stars John Eales, Tim Horan and Jason Little, the Wallabies held the coveted trophy, winning eight of 11 Tests.   However, with our strength depleted by the competing attractions of AFL, League and Soccer, the Game they play in Heaven has gone through hell in recent years.
While every kid in New Zealand grows up dreaming of becoming an All Black, Aussie kids are spoiled for choice.   Australian Rules is the most popular code, followed by Rugby League, and Soccer has the most junior players.   Most other Rugby nations have only two codes competing for attention. And, without regular free-to-air TV coverage of Super Rugby, the rah-rah game is falling further behind in popularity in Australia.
Having said that, there are signs of a resurgence, with a richly-talented crop of youngsters forging their way into our four Super Rugby teams.   The recent Wallaby trial at Leichhardt Oval showcased the talents of these players in an entertaining innovation by coach Michael Cheika.   Players like Jordan Petaia, Taniela Tupou, Tom Banks, Jack Maddocks, Lukhan Tui and Hamish Stewart, just to name a few, are stars of the future.
And who knows, the much-maligned Wallabies might surprise us, as they did in 2015, when they reached the World Cup final.
BLEDISLOE CUP 2018
Game 1 – August 18, Sydney.
Game 2 – August 25, Auckland.
Game 3 – October 27, Yokahama.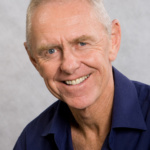 Author:
Peter Meares
PETER MEARES has covered sport on radio, TV and in print for 50 years. He's the author of six published books on sport. His favourite sports are cricket, rugby union, rugby league, athletics, golf and tennis. His career has included Olympics, Commonwealth Games and a host of minor sports.
Comments
comments
0 comments