---
Reading Time:
3
minutes
ARE the great moments of football simply distant memories? GEOFF POULTER wonders where the classics have all gone:
AN excited kid bursts into the kitchen. "Guess what, Dad? I just dreamt I was the AFL final siren hero for my Grand Final team in front of 100,000 at the MCG." Wow, that's great son, sit down and tell us all about it.
In your dream did you kick a long, long 70-metre torpedo goal after the bell, a la North Melbourne's Malcolm Blight back in the '70s? "Nup, what's a long goal, anyway?"
Well then, did you take a siren screamer like Peter Knights, the best and most prolific high mark in the game of the past 50 years, to save the match as Leo Barry did for the Swans in 2005? "Nar, a high mark, what's that?"
Well, then you must have had a few bounces like smooth-striding "racehorses" Keith Greig and Peter Matera, zigging and zagging through the lines to snag the clincher? "Na, not that either."
Well, the father was suitably stumped. He scratched his head. What else could you possibly do to become a Grand Final siren hero? There's nothing I can imagine that's left.
"Well, it was like this, Dad. We were a point in front and hanging on desperately. It had been a real tug-o-war. We were under real pressure, they were pressing forward, one congested mauling scrum after another, edging towards their goal, everyone was around the play. It was as you oldies would say, no place for the faint-hearted.
Then, in your dream, what did you then do to become the hero of the day?
"I decided to take the initiative. I was out on my feet, but I just willed myself forward. I charged in and executed a block, a shepherd, three diving smothers and a desperate tackle – all in the same passage of play. And, from all that, we forced a vital stoppage. Then the siren sounded. The MCG erupted.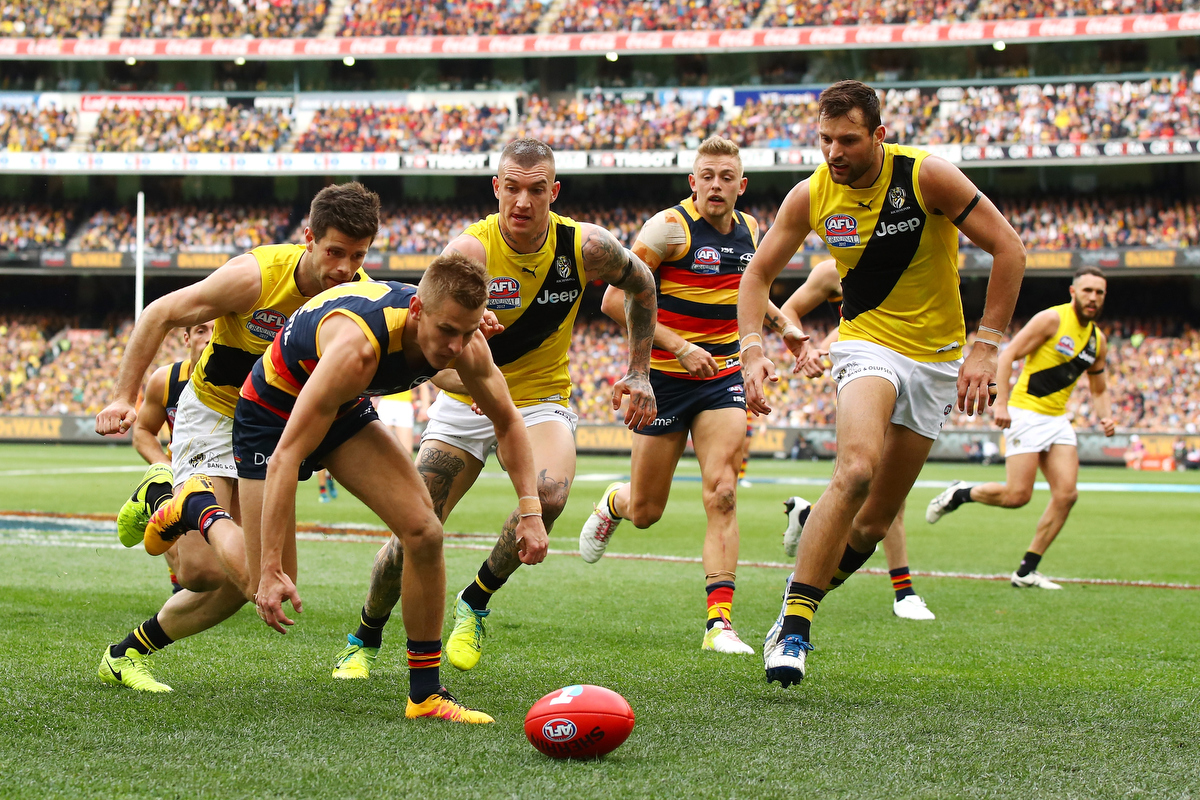 "And, in my dream, my teammates came from everywhere to hoist me high on their shoulders. I was also mobbed by the fans. What a feeling. I was over the moon. The toast of the town, flavour of the month, and every other cliché you can emerge with.
"I woke up before they announced who'd won the Norm Smith. But that didn't interest or faze me, I'm a team-man. I don't worry about individual stuff. It's a team game and my Herculean series of in-and-under actions stopped the opposition in their tracks.
"Dad, don't worry about all that big roosting, high flying, fast surging stuff you thought I must have dreamt about, from back in your day. No, now it's all about the one percenters. Chase, harass, niggle, tackle, get inside their heads, put your body over the ball, keep your eyes on it. If you are feeling a bit tired, you break through the pain barrier, get up and go again. Most importantly, FORCE A STOPPAGE."
The father shook his head. That's what it has come to, therein lies a tale. Welcome to kids' footy dreams, circa 2018.
As Tennyson once noted – the old order changeth, yielding way to new.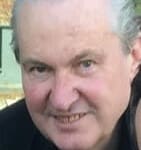 Author:
Geoff Poulter
GEOFF POULTER, 69, has spent 51 years in sports media. He was the last Melbourne Herald chief football writer. CV: Sports oracle, author, historian, impersonator, raconteur, poet, quiz whiz, philosopher, song-writer, intellectual scholar – and still employable!
Comments
comments
0 comments