---
Reading Time:
4
minutes
GEOFF POULTER endured many torrid times when the pressmen questioned the coaches after a match. It could get quite heated, with the coaches treating the questioners with hostility or derision. But there were many lighter moments:
WATCHING journos being hammered at post-match coaches' press conferences is nothing new. It's been happening since the year dot. What isn't so well known, I suspect, is the entertainment some coaches occasionally brought to these gatherings.
Malthouse/Parkin/Walls figured in among the most heated sessions during what was then known as the fifth quarter, sometimes not as much as half an hour after the match. It often required a certain amount of nerve merely to make an inquiry.  "Stupid question … Didn't you watch the game? … I'm not going to write your story for you … Not giving you a headline." And so on.
But I prefer to recall the jokers, characters and tongue-in-cheekers I encountered during 40-odd years of attending coaches' after-match press conferences. Some of the cockroaches could still display a touch of humour, even after a loss.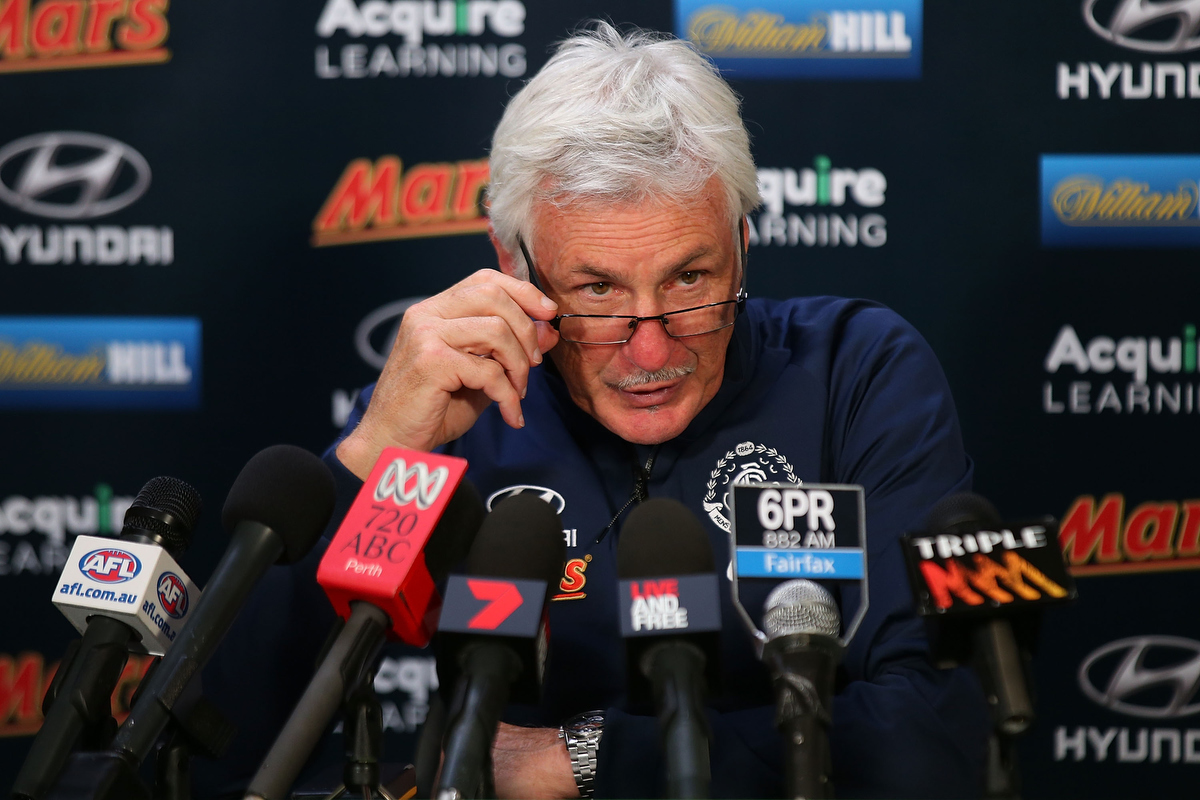 Allan Jeans, after impatiently looking at his watch and uttering, "I coulda went, boys,'' would offer up the games statistics (a bit of a novelty 35 years ago), politely decline to comment on the opposition and add: "I don't mind helping you with your stories fellas, but I don't want to read you writing Allan Jeans says."
Then there was a time when the press once cornered a reluctant Ken Sheldon outside the Collingwood ground and he obliged only after we told him (we believed) he faced a hefty AFL fine if he declined.
Ron Barassi found a group of reporters lying down on the seats at Arden Street following a late season 1970s loss after senior pressmen Greg Hobbs and Scot Palmer had formulated a plan to stir RDB. "Laid down? Who didn't try? Name names," he bellowed. Barass once lamented a universal dearth of centre half-forwards to which a wisecracker asked if he was familiar with other planets.
Tom Hafey was asked whether a player would be available the following week. "My name is Tommy Hafey, not JC," was the response. Another time he was not impressed with an opponent as a potential threat. "Who have they beaten? Yarraville, Point Lonsdale and who else?" Nar Nar Goon and Manangatang Thirds sometimes got a mention when downgrading the opposition.
When first appointed Footscray coach Don McKenzie noted: "You won't wear any ink out on me." About this time president Charlie Sutton threw out an olive branch to the press noting: "You blokes are welcome at any time, I want to make sure we get the press off-side.''
Some snobbishly sniggered at the syntax on the sign in the Dogs' dressing rooms back then – "Smoking is prohibited, particularly by players." Perhaps, even more particularly, by coaches and administrators.
Leigh Matthews was holding his conference in the change rooms when a Collingwood supporter, who had snuck under a restraining rope, asked a question. Matthews told him he was out of place and, as he was ushered away, then chuckled to the press, "That was a better question than any of yours."
North's Denis Pagan asked a junior reporter to identify his employer. "Where are you from son?'' The lad replied: "Keilor". Pagan cleared another press conference with the memorable line: "Any more dingbat questions?"
Tony Jewell found himself among at least six Tasmanian-born journos at Waverley Park in the 1980s. "I was born in Tassie, too," he responded. "I left very young, before it could have an effect." Barry Richardson once wrote on the blackboard in the rooms after a game: "The quintessence of athletic atrocity." I would try to get photographer Peter Ward or one of his colleagues to take a sneaky snap of the blackboards before they were cleared from the press's prying eyes.
Bill Goggin was a cunning and sometimes cheeky prankster. "I want those umpires every week," he winked, which caused the league to ban any commenting on umpires, favourable or unfavourable. He once slipped a note under the ball at three quarter-time with the message: Free kicks – Collingwood 30, Footscray 10," or similar numbers in that range.
Sun sportswriter Jack Dunn told coach Norm Smith he could no longer say simply: "No comment," after a game. Jack said his editor had insisted on some sort of statement. Smith said: "Just say you couldn't find me." And that's exactly how Jack quoted him The Sun on Monday.
John Kennedy was probably the most entertaining. He had the press eating out of his hand with his standing in the game, wisdom, quirky humour and command of the language. Once asked to confirm whether a player had a good "footy brain", Kanga replied: "Football brain yes, IQ brain, no." And challenged for his thoughts at the time a rainstorm struck during the second quarter of a game in Perth, he smiled: "Oh, I don't know. I was just relieved for all the farmers who have been doing it so tough lately."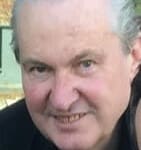 Author:
Geoff Poulter
GEOFF POULTER, 69, has spent 51 years in sports media. He was the last Melbourne Herald chief football writer. CV: Sports oracle, author, historian, impersonator, raconteur, poet, quiz whiz, philosopher, song-writer, intellectual scholar – and still employable!
Comments
comments
0 comments